German Rolling Stone Magazine contains Collins goodie
In The Air Tonight / The Roof Is Leaking (Demo) included
The upcoming July issue of the German Rolling Stone Magazine contains a special goodie for Phil Collins fans: A 7" Vinyl-single of Phil Collins' most popular hit, In The Air Tonight. The B-side is The Roof Is Leaking (feat. Eric Clapton on guitar, demo version). The magazine will be delivered automatically to those who have a subscription, but it can also be ordered individually via the Rolling Stone web shop (click here). The shop section is available in German and English language. At the moment we do not have any information whether or not this is an offer by the German Rolling Stone magazine only.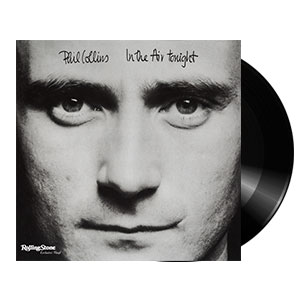 ---
published on 19.06.19 16:12 by
Christian
@
Phil Collins
---
German Rolling Stone Magazine contains Collins goodie Comments:
Kein Kommentar möglich

If you want to submit a comment, you will have to log in!
---