Jack Hues releases his first solo album Primitif
16 track double album released today!
For many Genesis fans, Jack Hues is well known. He was not only part of Wang Chung, but also the singer on the most recent Tony Banks rock album Strictly Inc, which fans already adore for what is perhaps the best Tony Banks solo track - An Island In The Darkness. Strictly Inc. was a band project at the time and Jack Hues was also involved in songwriting. Tony Banks expressed his appreciation for Jack Hues in our interview last year - on the occasion of the re-release of the Strictly Inc album as part of the Banks Vaults boxset.
Now Jack Hues, who has been very busy in recent years, has released his first "real" solo album Primitif today. It has even become a double album and is available on vinyl, CD and digital.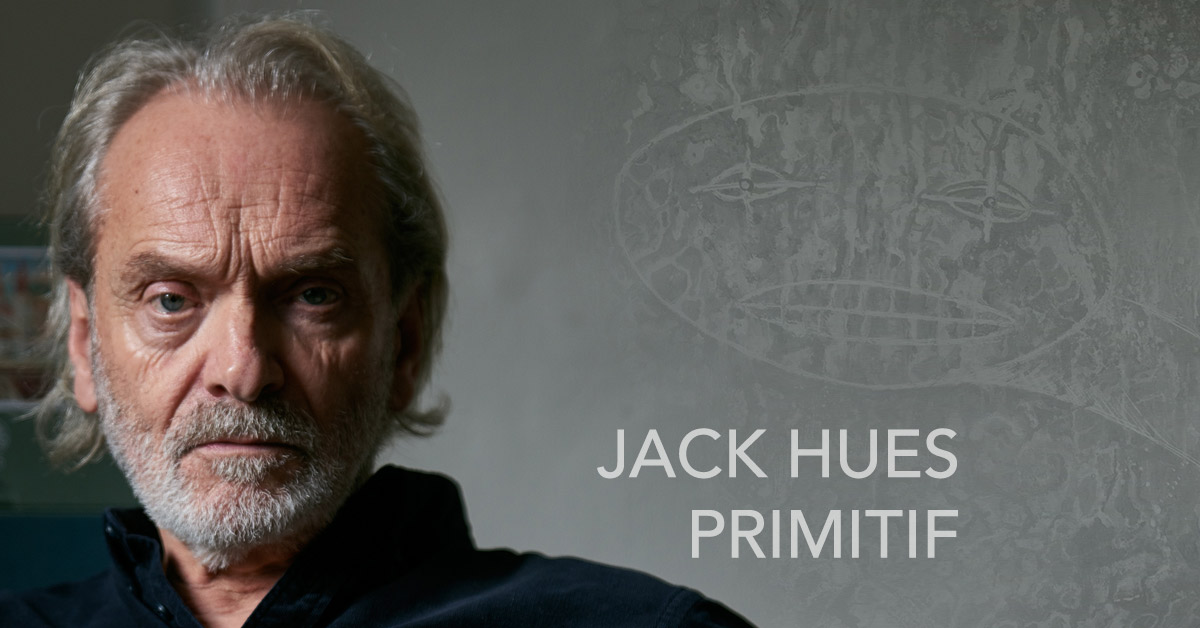 Jack says about the album:

"PRIMITIF is a collection of songs about love, loss, grief and despair... but also a summation of more than 50 years of obsession with Music. A lot of the songs were written and recorded in a 3 month period at the beginning of 2018. The songs are inter-connected musically and lyrically, sometimes intentionally, more often not. I didn't intend to make an album when I began recording, still less a double album, but the intensity of the outpouring of emotion I experienced made me want to create something big - almost too big to be encompassed in a single sitting. The songs came to me and I wrote into them, extending, expanding, creating something that would be a jouey akin to the albums I listened to in the 60's and 70's. So much has been written about the demise of "The Album". I wanted this to be a stand for "The Album" being the ultimate means of expression for an Artist and the ultimate listening experience. I thought about "Blonde on Blonde", "The Beatles", "Wheels of Fire", "Exile on Main Street", "Sign of the Times" - the physical presence of those records and how you never get to end of them, can never quite encompass them, so PRIMITIF had to be a double album. PRIMITIF is designed for vinyl, designed as 4 sides of music, 4 songs per side to be listened to in sequence or separately. It begins in my childhood and ends... well, it never ends… "
SIDE 1
The Look Of Love
Whitstable Beach
A Long Time
Cut
SIDE 2
Winter
Diamond Ring
Spring
Margate Train
SIDE 3
You Are The One I Love
Astrology
Summer
Stand In A Place Of Love
SIDE 4
An Ordinary Man
You Will Kill The One You Love
Autumn
Video Games
Primitif was released today (20th March) and can be ordered online here:
Bandcamp
(Vinyl, CD, digital)
Amazon-UK
(Vinyl, CD, digital)
iTunes
(digital)
---
published on 20.03.20 17:43 by
Christian
@
Jack Hues
---
Jack Hues releases his first solo album Primitif Comments:
Kein Kommentar möglich

If you want to submit a comment, you will have to log in!
---