Phil Collins: Dublin show added
Not Dead Yet Live at Aviva Stadium on June 25, 2017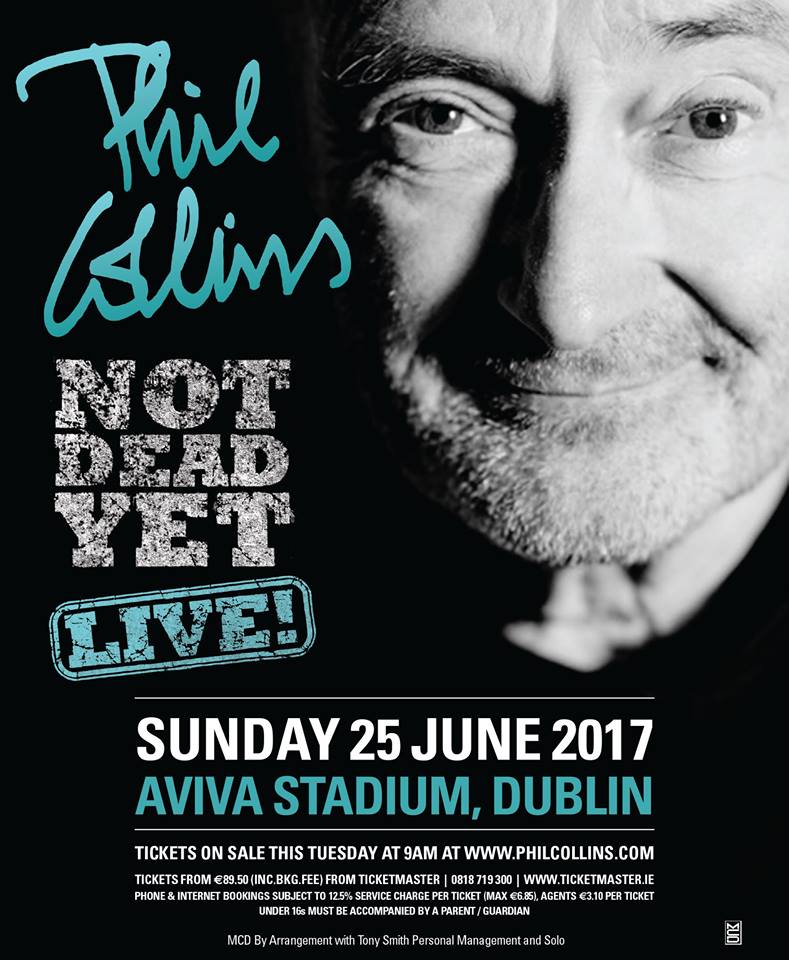 Phil Collins is going to play the Aviva Stadium in Dublin on June 25, 2017. The show in the Irish capital will be his first solo open air concert in Ireland.

Tickets are between 90 and 144 EUR. Sales begin on December 20, 2016 at 10 a.m. (CET): Ticketmaster presales link.
The announcement is just a small surprise since there was a gap of almost a week between the last show in Paris (on June 23) and the Hyde Park Open Air (on June 30). No information has been forthcoming as to whether further shows might be added.
Early tour rehearsals for Not Dead Yet Live have recently ended in Miami. The core band rehearsed there for about a week. Full band rehearsals will take place in May 2017.
Further information
Not Dead Yet Live - tour dates

      	
            	
                  	
                        	
                              	
                                    	
                                          	
                                                	
                                                      	
                                                            	

      	
            	
                  	
                        	
                              	
                                    	
                                          	
                                                	
                                                      	
                                                            	
---
published on 18.12.16 09:26 by
martinus
@
Phil Collins
---
Phil Collins: Dublin show added Comments:
Kein Kommentar möglich

If you want to submit a comment, you will have to log in!
---