Phil Collins: Leland Sklar confirms band rehearsals
Rumours appear to be true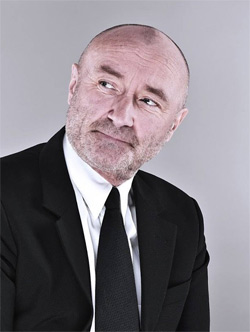 We have already revealed in our news item from 21st June that Phil Collins will rehearse with a band this summer. Now, bassist Leland Sklar has confired these rumours in a recent interview (listen to the full interview here).
According to that, Phil Collins wants to check whether or not he would be fit enough to perform complete shows. Drummer Chester Thompson is not around and is replaced by Jason Bonham - for the rehearsals. Also, Arnold McCuller will also not be part of the rehearsal band as he is touring with Lyle Lovett during the summer.
At this point it is unclear when the rehearsals will take place. Also, no-one can predict what will be the result and if Phil will play drums or not.
According to Leland Sklar, proper touring rehearsals will not take place until early 2015 and they will only happen when everyone is "hungry" for that.
---
published on 25.06.14 19:08 by
Christian
@
Phil Collins
---
Phil Collins: Leland Sklar confirms band rehearsals Comments:
Kein Kommentar möglich

If you want to submit a comment, you will have to log in!
---