Phil Collins: New concert film to come out in March
"Live At Montreux 2004" to be released on DVD and Blu-ray
Things have gone quiet around Phil Collins. Surprisingly, though, another live DVD / Blu-ray has been announced. Towards the end of March (the general European release date will probably be 26/03/2012, except for Germany, where it will come out three days earlier) a second show from the First Final Farewell tour will be released on DVD and also on Blu-ray: Live At Montreux 2004. It will contain a full concert with the same setlist known from the Farewell-DVD. Bonus material will consist of footage from the Big Band concert Collins played in 1996:
Phil Collins Big Band – Live At Montreux 1996:
01. Two Hearts
02. That's All
03. In The Air Tonight
04. Invisible Touch
05. The West Side
06. Against All Odds
07. Hand In Hand
08. There'll Be Some Changes Made (featuring Tony Bennett)
09. Milestones
10. Los Endos
11. Always
12. Do Nothing 'Til You Hear From Me
13. Sussudio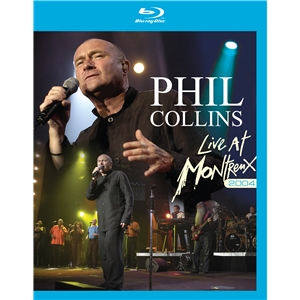 ---
published on 03.01.12 14:40 by
martinus
@
Phil Collins
---
Phil Collins: New concert film to come out in March Comments:
Kein Kommentar möglich

If you want to submit a comment, you will have to log in!
---