Phil Collins: Reissue campaign postponed
Start now 29th January due to major back surgery
After a recent emergency major back surgery, Phil Collins and Atlantic have decided to move back the whole reissue campaign until 29th January 2016. Phil Collins has been advised not to travel for the time being and therefore is unable to undertake extensive promotion activities and "other creative obligations" planned internationally for the Take A Look At Me Now campaign (the first two albums were due 6th November). Phil is disappointed by the delay, but still passionately committed to the campaign. "I am disappointed to have to delay the release but am looking forward to being able to properly get behind this release in the new year when I can move again", says Phil.
The press statement does not include information about the planned live performance at the Little Dreams Foundation gig in December.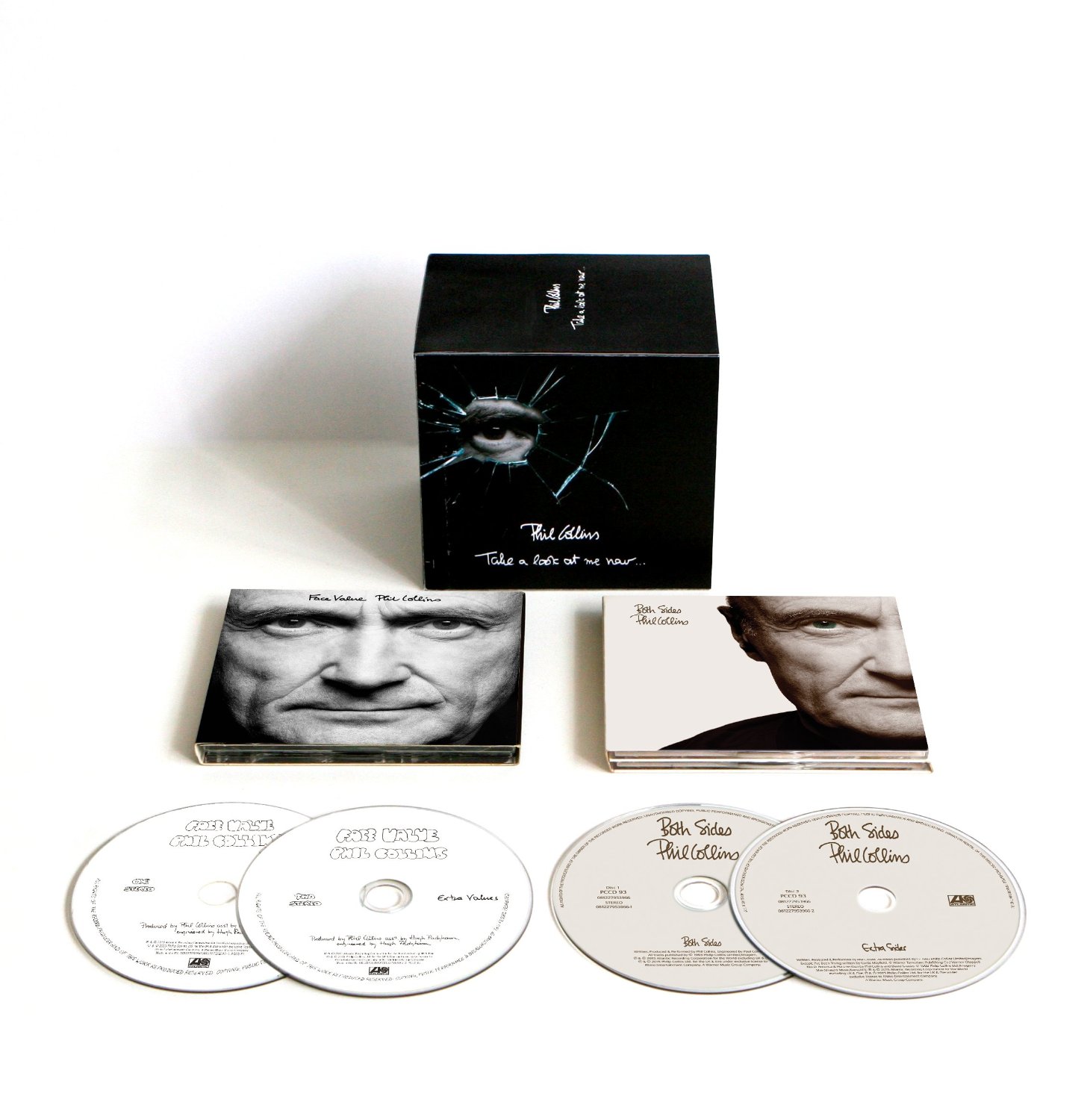 The reissue campaign itself remains unchanged:
All albums will come in digipak 2CD format, digital download versions and audiophile 180g vinyl editions. Face Value will be a single vinal release, while Both Sides comes on double vinyl. CD and vinyl box sets will also be available which compile both Face Value and Both Sides together with space to complete the collection as the rest of the series is released. The double CDs and digital versions contain additional tracks, which are mainly live versions and most of them have not been released on CD yet. Further tracks include selected B-sides and demo versions. Each album in the series will be remastered by Nick Davis, who earned a Grammy nomination for Best Surround Sound album for his work on the Genesis 1970-1975 SACD box set. Davis has also worked on all of the Genesis retrospective reissues. Phil has also made himself available for new cover images - they simply recreated the old covers with the face of the more recent Phil.
Details about the background of the campaign and the tracklists of the first to albums can be found on our special page about Take A Look At Me Now (click here).
In better news, on Black Friday (November 27), Phil will be releasing a Limited Edition 7" version of 'In The Air Tonight', available with some very special extras: b-side 'The Roof Is Leaking' and a 16 page cartoon booklet drawn by Phil's brother Clive Collins.
---
published on 16.10.15 09:01 by
Christian
@
Phil Collins
---
Phil Collins: Reissue campaign postponed Comments:
Kein Kommentar möglich

If you want to submit a comment, you will have to log in!
---