Phil Collins receives Drumeo "Buddy Rich Award"
Lifetime achievement award for Phil
The drumming platform Drumeo has honored Phil Collins for his long career at this year's awards. Phil received the Buddy Rich Award, which is one of the platform's Legacy Awards.
One of the most accomplished and well-known drummers of the 20th century, Buddy Rich is still a household name because of his virtuosic talents and his accomplishments as a bandleader. The recipient of this 'hall of fame' award has made their name synonymous with drumming over decades of excellence. This may be through any combination of performance, recording, teaching, or all of the above.
We chose this year's award winner based on his incredible legacy and ability to deeply reach people, even those outside of the drumming world. He composed some of the most recognizable drum parts of the 20th century, inspiring drummers with his technical and musical approach to playing the drums and innovating with electronic sounds and finding ways to incorporate them into his music.
This drumming legend officially announced his retirement in 2022.
Congratulations to Phil Collins for this award - and Happy Birthday as well!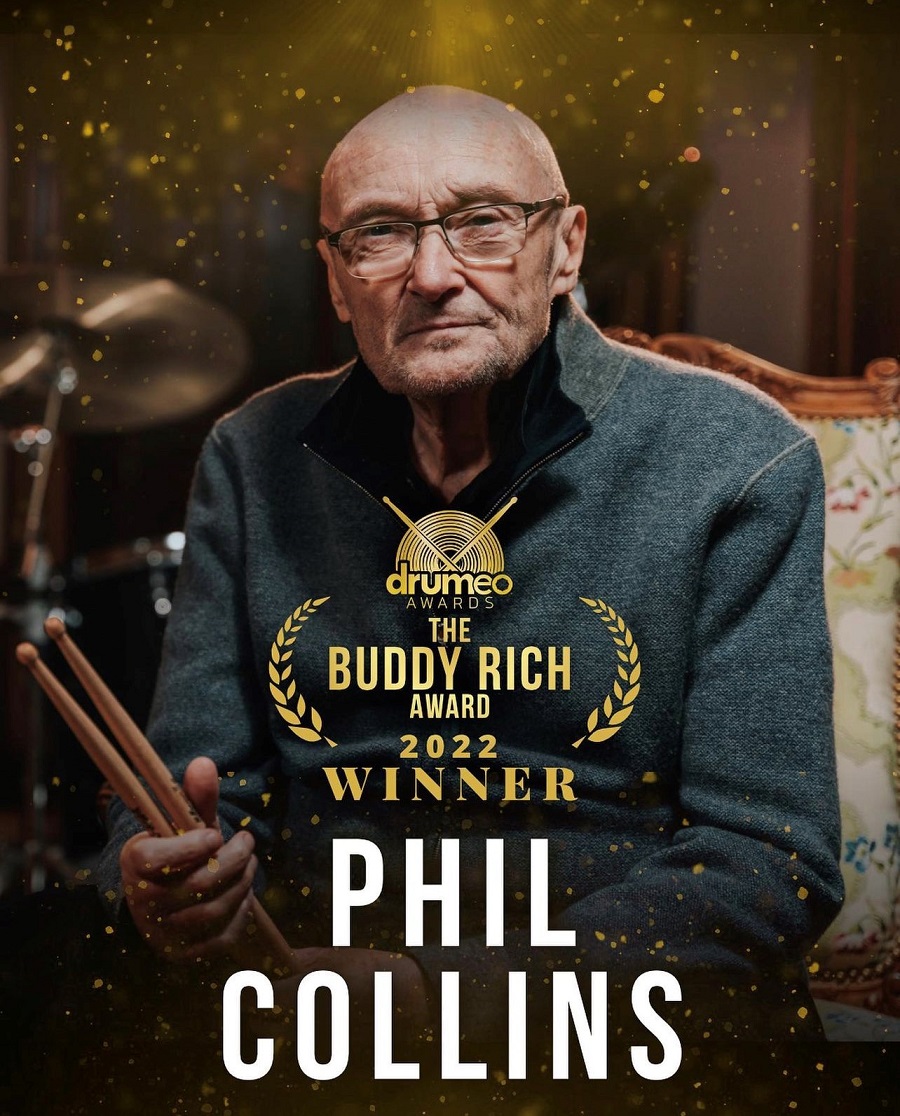 ---
published on 30.01.23 09:05 by
Christian
@
Phil Collins
---
Phil Collins receives Drumeo "Buddy Rich Award" Comments:
Kein Kommentar möglich

If you want to submit a comment, you will have to log in!
---