Prog Awards 2016: Nominees from the Genesis family
Fans can vote in some categories!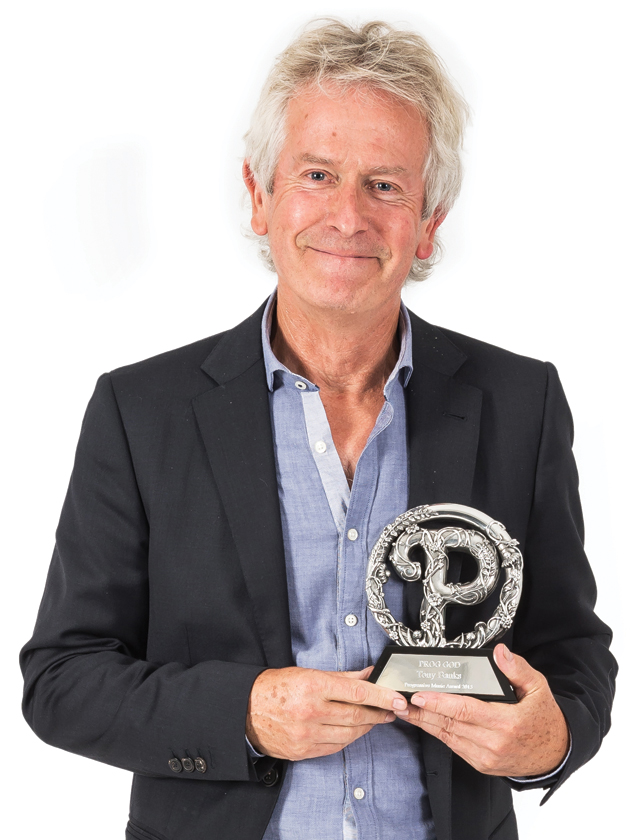 For the last couple of years, Team Rock has presented the Progressive Music Awards in different categories. Among the winners in recent years are Steve Hackett, Peter Gabriel and Tony Banks. Peter and Tony were both winner in the category "Prog God" in the last two years. The laudatio from Peter Gabriel for his old friend Tony Banks last year was simply prizeless! We have included a video at the bottom of this page.

This year, there are a lot of nominees from the Genesis family in different categories. Some of our heroes are even in competition with each other in one category ...
Category "Live Event"
Here we find (among others) the traditional NIGHT OF THE PROG FESTIVAL, which was headlined last year by Mr. Steve Hackett, who performed his last ever Genesis Revisited show. The festival takes place every year on the Loreley in an amphitheater close to the river Rhine. More information about the event, this year's line-up and ticket information can be found on their Facebook-Site and official Website.
-
vote in the category Live Event
Category "Vanguard"
In this category one of the nominees is the band The Mute Gods, which was founded by Steve Hackett's producer and keyboarder Roger King with cult-bassist Nick Beggs. The Mute Gods have released their debut album earlier this year (see this news item).
-
vote in the category Vanguard
Category "Anthem"
The Mute Gods are one of the nominees here as well - with their song Praying To A Mute God.
-
vote in the category Anthem
Category "Storm Thorgerson Grand Design Award"
Here we find a lot of competition among Genesis members: Anthony Phillips is nominated with his Re-Issue series as well as the Half Speed Master Vinyl-Series of Peter Gabriel, and also the Premonitions Boxset from Steve Hackett and Tony Banks' retrostective boxset A Chord Too Far - shame you can only vote once ...
-
vote in the category Storm Thorgerson Grand Design Award
Winners in further categories, such as the before mentioned Prog God Award or the Lifetime Achievement Award, will be chosen directly by the jury.
Photo: TeamRock

---
And this is the before mentioned highlight from last year's ceremony. Notable not only for Peter Gabriels speech, but also Tony's thank you:
---
---
published on 29.06.16 08:27 by
Christian
@
it-Website
---
Prog Awards 2016: Nominees from the Genesis family Comments:
Kein Kommentar möglich

If you want to submit a comment, you will have to log in!
---