Steve Hackett: Limited live 2CD "Live In Japan"
Recording from recent tour - Limited Edition Japan only
Steve Hackett has presented his most recent studio album Woflight live last year and at the beginning of this year. Tour was called Acolyte To Wolflight with Genesis Classics and once more took him to Japan as well. After a concert film from the European leg of the tour was released eralier this year (The Total Experience: Live in Liverpool), another live album from the Japanese shows will be released. This album will be called The Total Experience: Live In Japan and contains the following tracks: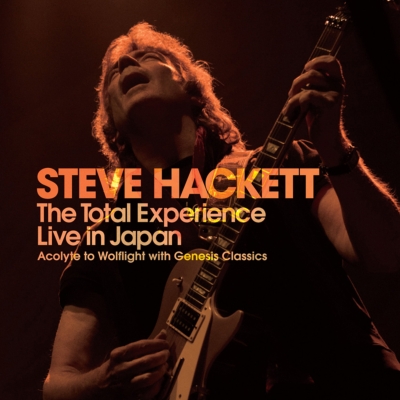 CD1
Corycian Intro
Spectral Mornings
Out of the Body
Wolflight
Every Day
Love Song to a Vampire
The Wheel's Turning
Loving Sea
Icarus Ascending
Star of Sirius
Ace of Wands
A Tower Struck Down
Shadow of the Hierophant
CD2
Applause
Get 'em Out by Friday
Can-Utility and the Coastliners
The Cinema Show
Aisle of Plenty
The Lamb Lies Down on Broadway
The Musical Box
Dance on a Volcano
Firth of Fifth
In comparison to the European leg of the tour, Clocks was not played and was replaced by Dance On A Volcano. The album will be released on 7th September and is limited to 1,500 copies. It will only be released in Japan (see HMV and amazon.co.jo) and is therefore only available as a import elsewhere in the world.
---
published on 04.08.16 08:56 by
Christian
@
Steve Hackett
---
Steve Hackett: Limited live 2CD "Live In Japan" Comments:
Kein Kommentar möglich

If you want to submit a comment, you will have to log in!
---