Steve Hackett: New Album in March 2017
The Night Siren, a musical trip around the world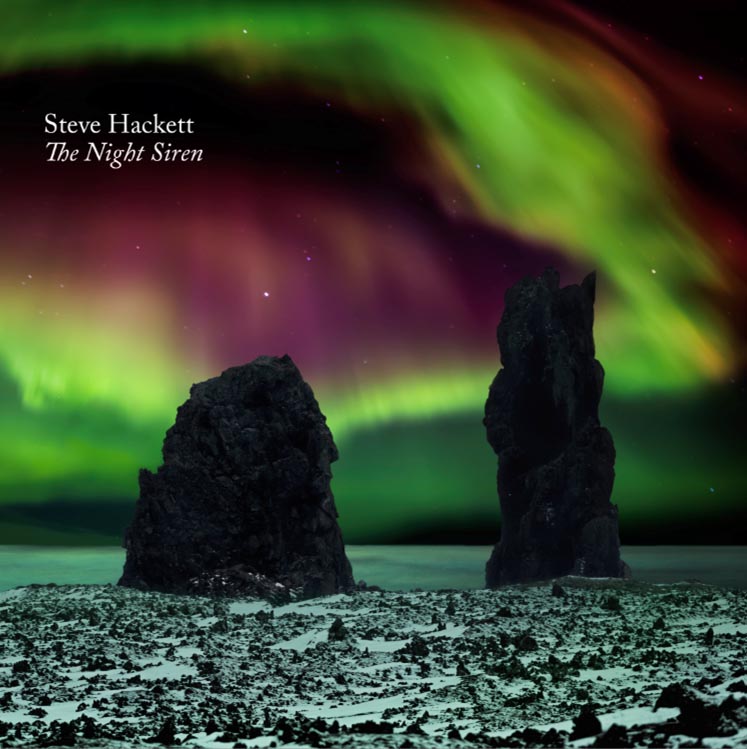 There is no end to the news: Steve Hackett is going to release a new album in 2017! The Night Siren is set to come out on March 24.
Says Steve: "This latest waxing represents a bird's eye view of the world of a musical migrant ignoring borders and celebrating our common ancestry with a unity of spirit, featuring musicians, singers and instruments from all over the world. ... Boundaries often hold back the tide. But while the night siren wails, music breaches all defences. To quote Plato, 'When the music changes, the walls of the city shake'."
Artists from all over the world have participated in the making of the album. Besides a Celtic Uilleann Pipe there are musicians from Israel, Palestine, Iraq, Iceland and the United States.
The musicians en detail: Steve Hackett (guitar & vocals), Roger King (keyboards & programming), Nad Sylvan (vocals on Inca Terra), Rob Townsend (all things wind), Amanda Lehmann (vocals), Gary O'Toole (drums), Benedict Fenner (additional keyboards & programming). Additional music comes from singers Kobi and Mira (from Israel and Palestine), U.S. American Nick d'Virgilio (drums), Malik Mansurov (the tar, from Azerbaijan) and Gulli Breim (drums and percussion, from Iceland). Special musical accents are provided by Christine Townsend (violin, viola), Dick Driver (double bass), Troy Donockley (Celtic Uilleann) and Leslie Bennett (keyboards on The Gift).

The track list
1. Behind the Smoke
2. Martian Sea
3. Fifty Miles from the North Pole
4. El Niño
5. Other Side of the Wall
6. Anything but Love
7. Inca Terra
8. In Another Life
9. In the Skeleton Gallery
10. West to East
11. The Gift
The Night Siren will be published by Inside Out Music on March 24, 2017. There will be various formats:
Special Edition CD/Blu-Ray Mediabook featuring 5.1 surround sound mix & making of documentary
Standard Jewel case CD
Gatefold black 2LP vinyl + CD
Digital Download

---
published on 15.12.16 18:51 by
martinus
@
Steve Hackett
---
Steve Hackett: New Album in March 2017 Comments:
Kein Kommentar möglich

If you want to submit a comment, you will have to log in!
---