Tony Banks: "A Chord Too Far" (4CD-Set)
Career spanning 4-disc set, CD & vinyl re-releases to follow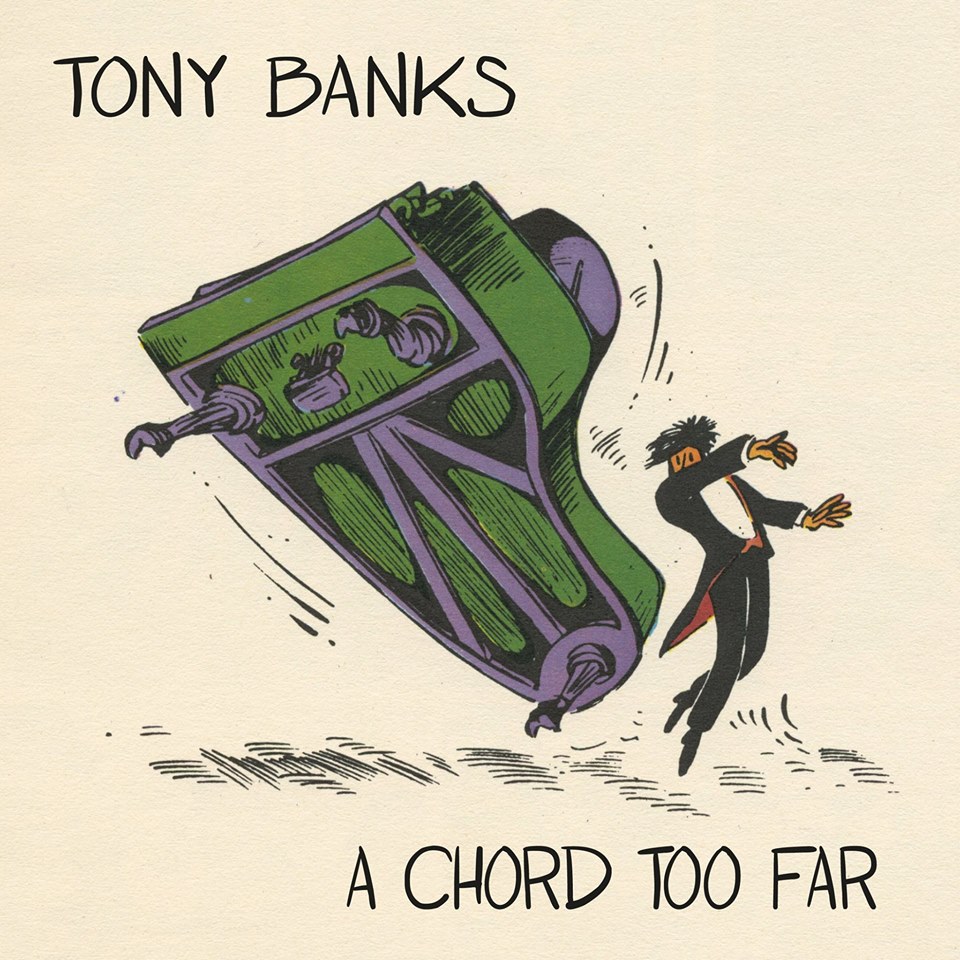 Tony Banks has always been in the background - compared to the commercial success of his Genesis band colleagues. His solo albums sales were always lower, he never had a real single hit on his own and he never went on tour on his own. One could argue that his solo career has probably never been promoted properly, on the other hand Tony never was a guy for the front of the stage. Now, a career spanning 4CD-set will be released on 6th July by Esoteric Records. It contains 49 tracks spanning all eras from the beginning in the 70ies with A Curious Feeling up to his latest album SIX. All tracks have been selected by Tony Banks himself. Such a compilation has been discussed frequently in recent years, but up until now such a project has not been realized.

The set is called A Chord Too Far and will be released on 6th July 2015. Tony Banks selected the following 49 tracks for this compilation:

CD 1
Rebirth (Soundtracks)
At The Edge Of Night (The Fugitive)
Walls Of Sound (Strictly Inc.)
Lion Of Symmetry (Soundtracks)
The More I Hide It (Bankstatement)
Shortcut To Somewhere (Soundtracks)
The Waters Of Lethe (A Curious Feeling)
I Wanna Change The Score (Still)
Water Out Of Wine (Still)
Something To Live For (Strictly Inc.)
By You (The Fugitive)
Never Let Me Know (Strictly Inc.)
Thirty Three's (The Fugitive)

CD 2
Charity Balls (Strictly Inc.)
An Island In The Darkness (Strictly Inc.)
The Border (Bankstatement)
Lucky Me (A Curious Feeling)
Another Murder Of A Day (Still)
Moving Under (The Fugitive)
Still It Takes Me By Surprise (Still)
Red Day On Blue Street (Still)
After The Lie (A Curious Feeling)
Redwing (Soundtracks)

CD 3
Queen Of Darkness (Bankstatement)
A Piece Of You (Strictly Inc.)
Big Man (Bankstatement)
Angel Face (Still)
This Is Love (The Fugitive)
I'll Be Waiting (Bankstatement)
Back To Back (Still)
For A While (A Curious Feeling)
Throwback (Bankstatement)
You Call This Victory (Soundtracks)
And The Wheels Keep Turning (The Fugitive)
You (A Curious Feeling)
The Final Curtain (Still)

CD 4
Blade (Six)
Black Down (Seven)
Siren (Six)
Earthlight (Seven)
From The Undertow (A Curious Feeling)
Spring Tide**
Neap Tide**
City Of Gold**
The Chase (The Wicked Lady)
Kit (The Wicked Lady)
Poppet
The Wicked Lady (The Wicked Lady)

** Demo

Besides the demos, there is also a previously unreleased track on this set, called Poppet.
Preorders are not yet available for A Chord Too Far.
The whole back catalogue will also be re-issued on both, CD and vinyl formats. The release schedule will start at the end of this year with A Curious Feeling and The Fugitive and will continue in early 2016 with The Wicked Lady and Soundtracks. The plan is to release two albums every few months. There is no information yet about whether or not the new editions will contain bonus tracks. Nevertheless, all albums will be made available on vinyl.
---
published on 07.05.15 19:59 by
Christian
@
Tony Banks
---
Tony Banks: "A Chord Too Far" (4CD-Set) Comments:
Kein Kommentar möglich

If you want to submit a comment, you will have to log in!
---