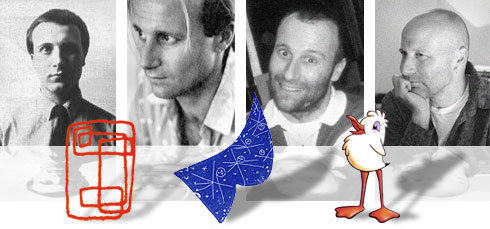 David Rhodes - A Musical Retrospective, 1979-2009


David Rhodes has just released his first solo album Bittersweet. This is a good reason to look at the musical work of this guitarist and singer. After all, not many people are familiar with the interesting projects to which David has contributed his own material in the last 30 years.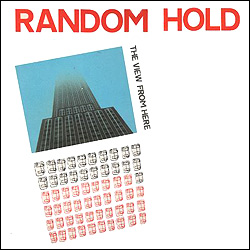 Random Hold
The group Random Hold was founded in early 1978. David (co-)wrote the songs, played the guitar and swapped microphone duty with other band members. Peter Gabriel noticed their music and asked them to open for him on his 1980 tour. This was how David and Peter met and began a friendship and musical collaboration that now spans more than thirty years and need not be expanded upon in this place. The history of Random Hold releases is a somewhat confusing: In 1979/80 The View From Here came out in the UK and Etceteraville in the US. Some songs can be found on both albums, others only on one. Only a couple of years later the complete material came out as a 2LP set called Avalanche. 2001 saw the release of two Random Hold CDs: Over View (with various demos from 1977-80) and The View From Here (a double CD with the complete Avalanche album plus nine live songs 1980 when they supported Peter Gabriel). Random Hold's music was a mixture of punk, New Wave, and early 80s pop. The (occasionally rather weird) songs indicate why Peter Gabriel would be interested in the band.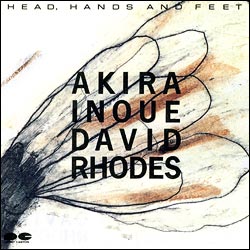 Head, Hands And Feet
David Rhodes's first solo project after Random Hold was completed in 1989. Together with the Japanese multi-instrumentalist and singer Akira Inoue he recorded Head, Hands And Feet, which was released only in Japan. It was recorded at Real World studios, and Tony Levin and Pino Palladino (amongst others) played on some songs. The album is not very far from the calmer songs on Bittersweet: a bit of rock, some ballad, and also Japanese influences (Koto, Japanese lyrics). Most of the lead vocals were sung by David, but he also shared this job with Akira, who also sings lead vocals on some songs. The credits do not reveal who wrote which song – Akira and David are credited as authors of both music and lyrics. It is a pity that this interesting CD has not been re-released; today it has become practically unavailable.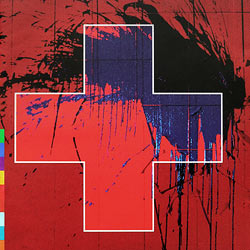 Down By The River
In 1992 David recorded the song Down By The River. A year later it was released on the compilation CD Plus From Us that contained songs by artists who played on Peter Gabriel's album Us. The original of the song that would up on Bittersweet in 2009 was recorded by David with Richard Evans, Richard Blair and Alex Gifford. Compared to the current version the 1992 recording is far more conventional as far as instrumentation and production are concerned. The catchy melody goes through the whole song, and the use of flute and David's backing vocals give this version a completely different flavour – it is almost folkloristic. It is not clear why David did not record the solo album then, as Peter Gabriel mentioned in the Plus From Us booklet).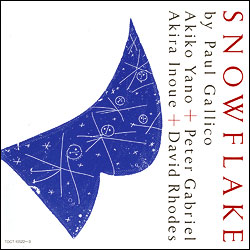 Snowflake
The new project David contributed own material for was the 1993 double CD Snowflake. This is an audiobook of a short story by Paul Gallico augmented with music. Akiko Yano reads the Japanese version on CD1 while none other than Peter Gabriel reads the English version on CD2. This makes the album a must-buy for all Gabriel fans – if you could actually get it. Like Head, Hands And Feet it was released in Japan only. It was re-released in 1998 but it is still very difficult to get. There are other similarities between the two albums. The music that illustrates the story between the individual chapters was again written by Akira Inoue and David Rhodes and was recorded in RealWorld studios. There are eight songs on the two CDs, five instrumentals and three with David's vocals. The CDs differ in the content and the track list. One song and one instrumental can be found on CD1 only, and another song David sings in English on CD2 is sung by Sumiko Yamagata in Japanese on CD1. The music resembles Head, Hands And Feet; it is even more "Japanese", particularly in the instrumentals. The three songs that David sings on are worth getting Snowflake for.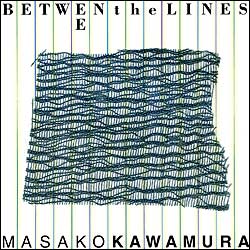 Between The Lines
We stay in Japan for the next release of David Rhodes material. Between The Lines by the koto player Masako Kawamura (1996, released only in Japan) has two instrumentals by David Rhodes called An Innocent Question and Hang It All. David does not play on this album, but his colleague Akira Inoue can be heard here. Compared with the projects mentioned above these two songs (and the rest of the album) are only average; the album is worth getting only if you are a really avid Rhodes fan or if you love koto music.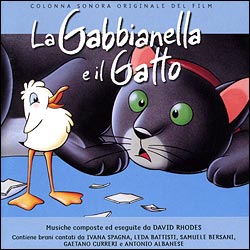 La Gabbianella e il Gatto
Two years later David and the musician and director Enzo D'Alò worked together. David wrote the complete score for D'Alò's cartoon film La Gabbianella E Il Gatto. He also recorded all of it on his own (with a little bit of support from Richard Evans, Graham, Henderson, John Giblin and Dave Power). The soundtrack was released on CD in Italy and Germany where the first six songs were sung in the local languages, but not by David Rhodes but by Italian and German artists, presumably the dubbing speakers of the animals in the film). The German version, for example, is sung by Barbi Schiller and Uwe Ochsenknecht. The film came into cinemas in other countries, too, and version in other languages were also made of the songs, but as far as I know no other language versions came out on CD. The music is, of course, not really a regular album but a film score, so do not expect any masterpieces. Still it gives you a good view on David Rhodes's repertoire. Some things sound similar to the Japanese CDs. Other things are harder, crazier, with more pep… and yet they are typical Rhodes. One frequently wonders on which Gabriel song a particular song has been used before or David's guitar had this sound. The lyrics and the singers are tuned to the action in the film, which is the whole point of the music, but feels a bit strange if you only have the audio. A soundtrack of the English version (Lucky And Zorba) would have been interesting since it involved Peter Hammill and Midge Ure, but unfortunately this has never been released.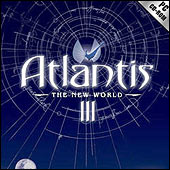 Atlantis III
David's soundtrack for the computer game Atlantis III – The New World is another thing that is not available on CD. The game came out in 2001, and 13 different pieces (almost 60 minutes) written and recorded by David are used as a background. The material is intended mainly as the acoustic backdrop for the action, but it gives you an impression of the things David Rhodes is into.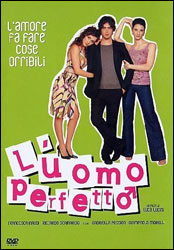 L'Uomo Perfetto
Slightly more interesting is David's score for the Italian comedy L'Uomo Perfetto that showed in cinemas in 2005. There is no soundtrack available for this on CD and information about the film (that exists in Italian only) is very sparse. David wrote the music with Ged Lynch, John Giblin and Richard Evans. There is one song that could be heard on David's website back then. It is called Love Can Make You Do Some Really Horrible Things, and it is rather simple for a David Rhodes song, with some guitar, bass, drums and nice singing by David. Whether the rest of the score is instrumental or whether there are other songs is not known.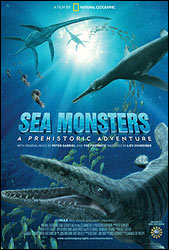 The Footnote
David Rhodes and Richard Evans have been writing music for some programmes in the Atlas documentary series for the Discovery Channel HD. The first job for The Footnote, as they call themselves, was the soundtrack for a programme about China (Atlas: China Revealed). It was followed by further documentaries about Australia, South Africa and India. They apparently made a name for themselves in this area of music: In 2007 they were hired to write the music for the National Geographic film Sea Monsters: A Prehistoric Adventure. Two years later they were asked to produce the score for a National Geographic series about sharks. Though all this music is not available on CD it shows that David is busily writing, playing and producing music with some success.

While he did all this he also worked for other artists, first and foremost live and on tour with Peter Gabriel. It is not really surprising, then, that it took sixteen years for his first own solo album Bittersweet to come out…

by Helmut Janisch
translated by Martin Klinkhardt