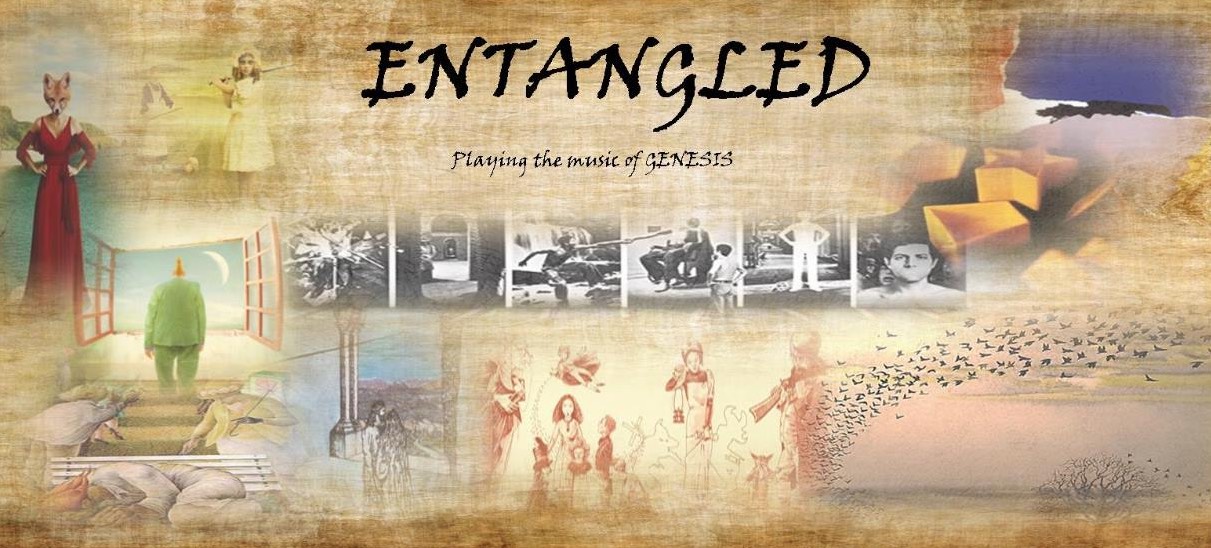 Entangled (Australia) - live dates
A new Genesis tribute band is now playing shows in Australia. Entangled are based in Melbourne, but they intend to play more shows in Australia. They have already played a couple of shows since 2017.
The band will play further shows in 2020, and these shows will focus on The Lamb Lies Down On Broadway.

Find the latest tour dates here.

Entangled are:
Wolfa - Vocals, Guitar and Keys
Richard Allison - Keys and Backing Vocals
Tom Martin - Guitar and Bass pedals
Cameron Piko - Bass, Guitar and Bass Pedals
Alan Bates - Drums and whistle
last update: 7th Jan 2020
day/month/year

2020



City / Venue





Tickets













07/03/20


Melbourne-Prahran

- MC Showroom





08/03/20


Melbourne-Prahran

- MC Showroom














---
2019



City / Venue





Tickets













23/03/19


Melbourne-

Prahran- MC Showroom







22/06/19


Melbourne

- Brunswick Mechanics Institute







09/11/19


Melbourne-

Prahran - MC Showroom