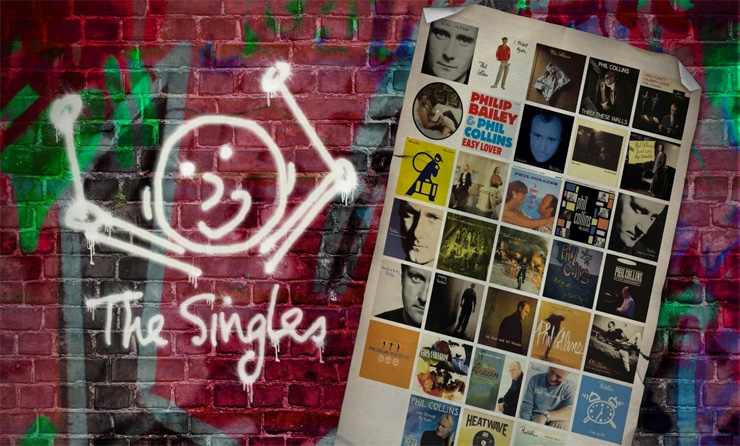 Phil Collins - The Singles
Almost all singles on 3 CDs, without a single single version
Speculations and hopes abounded in the fan community when it was revealed that Phil Collins' albums were to be re-issued. There were dreams of lovingly made boxsets, of various outtakes, all the B-sides, 5.1 surround sound mixes and much more. What has been released so far has been deeply disappointing. Except for the idea to re-shoot all the album covers with today's older Phil Collins there has been nothing outstanding in the re-issues as far as quality is concerned. The digipaks contain all albums. Some of the albums have been remastered quite well, others not so well, and all had a bonus disc with extra material lumped together carelessly. There are many gaps, and the quality of some of the live recordings was abysmal, despite the fact that there have to be soundboards of the performances in existence. In at least one case the audio has evidently been ripped off a Youtube video. With such a poor performance it does not matter that the extras are hand-picked. We have reviewed all the albums in the Take A Look At Me Now series, where you can read up on details.
The show goes on. Besides his autobiography Not Dead Yet (set to come out in October 2016) we also have a new compilation of Phil's hits. Unlike Serious Hits … Live, … HITS and Love Songs, this time all single releases are supposed to be united in one set. Since they fill three CDs a reduced 2CD set has also been made available. So far, so good. Vinyl fans are offered a 4 LP set, but why on earth has it been based on the 2CD set selection?
Let us look at the various sets and their content:
Track list of the 2CD version / 4LP version
CD 1 / LP1


01. Easy Lover
02. Two Hearts
03. Sussudio
04. I Missed Again
05. Wear My Hat
06. Don't Lose My Number
07. You Can't Hurry Love
08. Something Happened On The Way To Heaven
09. We Wait And We Wonder
10. Can't Stop Loving You
11. Dance Into The Light
12. It's In Your Eyes
13. Hang In Long Enough
14. Thru These Walls
15. I Wish It Would Rain Down
16. Both Sides Of The Story
17. (Love Is Like A) Heatwave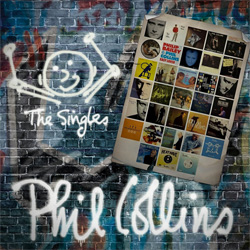 CD 2 / LP 2
01. Going Back
02. In The Air Tonight
03. Against All Odds
04. If Leaving Me Is Easy
05. One More Night
06. Separate Lives
07. A Groovy Kind Of Love
08. That's Just The Way It Is
09. Do You Remember?
10. Everyday
11. True Colors
12. You'll Be In My Heart
13. The Least You Can Do
14. Look Through My Eyes
15. Another Day In Paradise
16. Take Me Home

Track list of the 3CD Deluxe Edition
CD 1
01. In The Air Tonight
02. I Missed Again
03. If Leaving Me Is Easy
04. Thru These Walls
05. You Can't Hurry Love
06. I Don't Care Anymore *
07. Don't Let Him Steal Your Heart Away *
08. Why Can't It Wait 'Til Morning *
09. I Cannot Believe It's True *
10. Against All Odds (Take A Look At Me Now)
11. Easy Lover
12. Sussudio
13. One More Night
14. Don't Lose My Number
15. Take Me Home
CD 2
01. Separate Lives
02. A Groovy Kind Of Love
03. Two Hearts
04. Another Day in Paradise
05. I Wish It Would Rain Down
06. Something Happened on the Way To Heaven
07. That's Just the Way It Is
08. Hang in Long Enough
09. Do You Remember?
10. Who Said I Would *
11. Both Sides of the Story
12. Everyday
13. We Wait and We Wonder
14. Dance Into The Light
15. It's In Your Eyes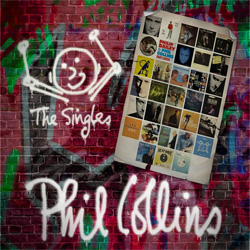 CD 3
01. No Matter Who *
02. Wear My Hat
03. The Same Moon *
04. True Colors
05. You'll Be In My Heart
06. Strangers Like Me *
07. Son of Man *
08. Two Worlds *
09. Can't Stop Loving You
10. The Least You Can Do *
11. Wake Up Call
12. Look Through My Eyes
13. No Way Out *
14. (Love is Like A) Heatwave
15. Going Back
* only available on the 3CD-set

Selection of tracks / completeness / design

The 3CD set contains all relevant singles. It should be noted that some songs, such as This Must Be Love or It Don't Matter To Me, were released only in selected countries. Other tracks, e.g. Can't Turn Back The Years, were only radio singles and could not be bought in shops. One thing that is definitely missing is the '88 remix of In The Air Tonight. It was a version of its own that became a hit in its own right. Apart from that the tracklist of the 3CD set is okay. The songs have even been put in their chronological order … well, almost. We will get to that in a minute.

The 2CD set drops mainly the more recent songs. That makes sense. After all, Phil has enjoyed much more success in the 80s and early 90s than later. The 2CD set sorts the songs in a different fashion. CD1 contains the "power songs", CD2 contains the ballads.

The 3CD set comes in a nice, fold-out digipak … not. It is a big jewel case, like those that multi-CD sets would come in until the early 90s. Nowadays they have become a rare sight. The three CDs are safe there. The booklet offers only the basic information, the artwork of the singles (except for I Cannot Believe It's True, which shows the vinyl, as it only had a real cover in Brazil anyway) and a couple of promo photos from 1981 onwards. They could have made a bigger effort with the package. Compare, for example, Queen's Greatest Hits series: A booklet chock-full of text to accompany all singles, with information on the development, the authors, chart positions and so on.
The cover shows the 33 single covers as a poster on a wall. Various colours are used for either version. Certainly a different collage could have been used for the 3CD set. But not all of the 33 covers are correct: The 2CD set, for example, contains Can't Stop Loving You and The Least You Can Do, but the cover shows the single cover of Wake Up Call which is only on the 3CD set. This could have been avoided. The 3CD booklet shows all covers of the set in their chronological order.
Vinyl fans get the reduced selection on the basis of the 2CD set. Since vinyl is expensive to make they should have gone all the way and produced a proper set based on the Deluxe Edition.

The Album Versions Of The Singles I Released
This is what the compilation ought to have been called: The versions included are always from the album. There are loads of single edits that differ a lot from the album versions, some of which are simply shorter. But if you look at the Tarzan album, for example, the songs Strangers Like Me, Son Of Man and Two Worlds have spawned probably much better, stronger single versions – they were not used. Two songs from the Serious Tour appeared as live version singles. Do You Remember was also released as a studio version in the U.S, but this issue shows the artwork for the live version single. Do You Remember and Who Said I Would are included with their album versions. This is particularly annoying with Who Said I Would: One, it can be argued that this song, which was not released everywhere, should have given way to In The Air Tonight remix '88. Two, it is strange to hear a No Jacket Required song in the end of the But Seriously singles' series.
Some of the songs that have not become a part of the Take A Look At Me Now remaster series have been remastered for this release. This includes Against All Odds, Separate Lives, A Groovy Kind Of Love, Two Hearts and True Colors. The Disney songs and Easy Lover have not been remastered, though. The question is: Why not? Easy Lover in particular could have benefited.
All in all

The Singles continues the list of Phil Collins re-issues that have been put together without much love and care. Besides the logical flaws (cover artwork, studio versions instead of live versions) the most annoying aspect is the idea to use the album versions instead of the proper single versions. Joe Average will not care when he buys this Collins compilation, but it would have been a real treat for the fans had this set been done properly with the single versions. The packaging lacks an eye for details. This set is a missed opportunity. It proves once more that doing something for the fans is on absolutely nobody's agenda in the Genesis camp. This is disappointing and regrettable.
by Christian Gerhardts, English by Martin Klinkhardt