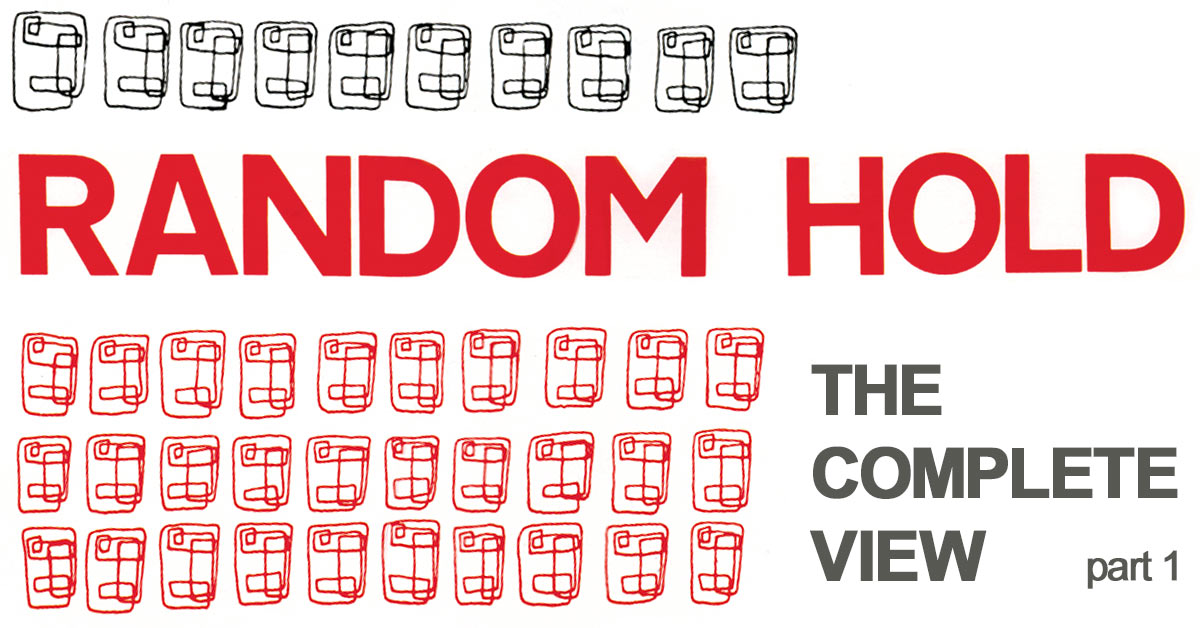 Random Hold Special, Part 1 (1976-1979)
Point Of View
David R. and David F. form a band
1976
It was September 1976 when David Rhodes (born 1956) and David Ferguson (born 1953) attended a show of Phil Manzanera's band 801 and were not overly impressed. Afterwards they would talk about how they thought they could do "riskier" performances.
Rhodes had just left Dulwich College in the south of London where he played in the rugby team and was considered scary at times by others. He was also into art and started playing the guitar again after a hiatus of several years.
Ferguson had also attended Dulwich College before he read Slavonic Studies and worked at theatres. He did not play any instrument in particular, but he owned a one-string bass and an echo machine. Ferguson liked Brian Eno and Krautrock. He also took an interest in politics, started playing the keyboards and would occasionally sing.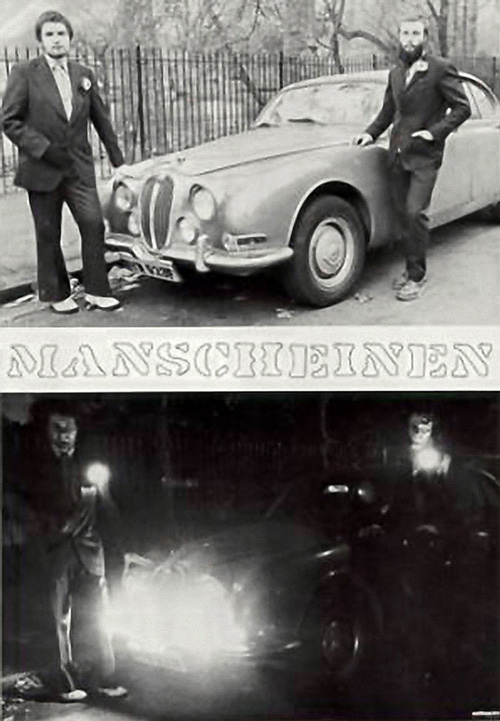 They formed a duo called Manscheinen. In December 1976 they played their first gigs where they played to pre-recorded bass lines and sounds of insects and hoovers. They'd show slides with that. The few people in the audience saw a performance rather than a concert and heard something closer to noise than music.
1977
More gigs took place in this year. Some of them were with a puppet theatre so they were no regular rock concerts. The music was sometimes described as "gloom rock".
Rhodes went to Leeds and then to London to read art. Manscheinen (the band) recorded a demo tape that was reviewed unfavourably in Melody Maker. The song Water on the compilation CD Over View was part of that demo. It consists of several ethereal keyboard tracks on top of very cheap-sounding programmed rhythms. Few guitar chords can be identified. It sounds sterile, melancholy and bears a slight resemblance to Eno's art rock albums.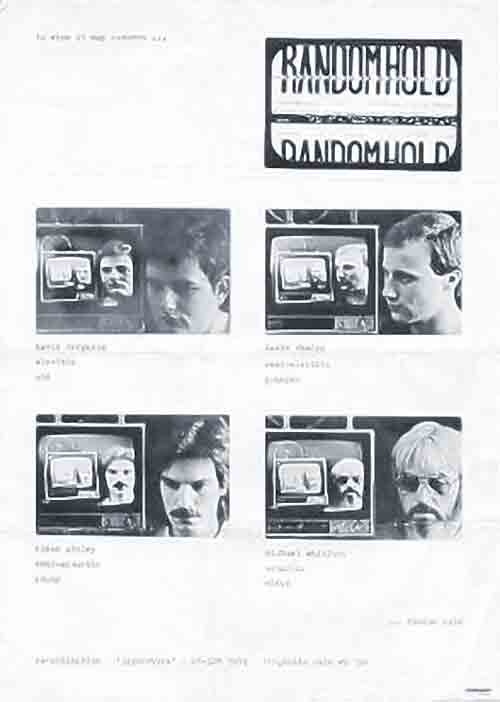 1978
Simon Ainley (rhythm guitar and vocals), an acquaintance of theirs from school, joined as the third member in April 1978.
Ainley read architecture in Manchester and had just recorded some stuff for Phil Manzanera's (ex-Roxy Music) album K-Scope. Funnily enough, he had been a member of his 801 project, first as a singer on Listen Now (1977) and also as the second guitarist on the ensuing tour. Ainley was a different character than the Davids: He was not interested in music as an artform; he enjoyed life and was into rock'n'roll and parties.
At this time David Rhodes took up some lead vocals, as did Ainley.
The band changed their name to Random Hold, after a gaming machine in an amusement arcade.
David and David went looking for a drummer. Richard Marcangelo and Andrew Wileman took over the position for a short time, but afterwards the band would return to playing to pre-recorded backing tracks at their live shows.
On August 10, 1978, they opened for Adam & The Ants in London, once more without a drummer, and had beer thrown at them and were spat at.
In early 1978 Rhodes and Ferguson got into contact with Bill MacCormick (born 1951), an experienced bass-played who had also worked with Manzanera. MacCormick had also attended Dulwich College and had played in the bands Quiet Sun, Matching Mole, 801 as well as working on Phil Manzanera's solo efforts and for Robert Wyatt. His brother Ian was a music journalist.
Bill MacCormick used his contacts in the music business for Random Hold. He also invested in the band, paying, amongst other things, for a new demo that was given out to journalists, record companies and DJs.
Two of the three songs from the demo, The Blind and Montgomery Clift, can be heard on Over View. Though the liner notes for the CD claim that MacCormick played on those songs, he is positive that he did not. Simon Ainley, who has published the third song, Central Reservation, on his Youtube channel, concurs with MacCormick.
In comparison with the Manscheinen recording you will note the vocals and the fact that the pieces are more song-oriented. It is not clear which one of the three singers sings since they would only credit vocals to "Random Hold". The cheap synth rhythms are still there. The bass on The Blind sounds like keyboards (or bass pedals), while on Montgomery Clift it is quite prominent and sounds like a real electric bass. The tracks have drums, and you can make out two guitars.
The Blind is not very impressive, but one can at least hope the band develops further. Montgomery Clift has a threatening bass, keyboards that move from psychedelia to claustrophobic and back, and well-arranged guitars that come to the fore towards the end of this six-minute song and really rock. This version of Montgomery Clift reminds me of Joy Division in their traditional style with a less cold though by no means less atmospheric overall sound.

In August 1978 the Davids finally invited Bill MacCormick to join the band. MacCormick had urged them to after a visit at their rehearsal. He knew Ainley from Phil Manzanera, and they lived in the same borough of London. Besides music he was interested in politics; later on he would make a living out of that.
In the months after that MacCormick paid for rehearsal room rent, borrowed equipment as well as for advertising and press releases.
After that the band finally hired a full-time drummer. Little is known about him except for his name, David Leach.
Almost two years after the band was founded they played their first paid gigs in October 1978. The band wore ties on stage and there was little interaction with their audience. Still, they were mentioned on Sounds magazine and compared to Quiet Sun and XTC.
In December 1978, Melody Maker wrote an article about them (prompted also by MacCormick's connections), and suddenly A&R people from various record companies started calling.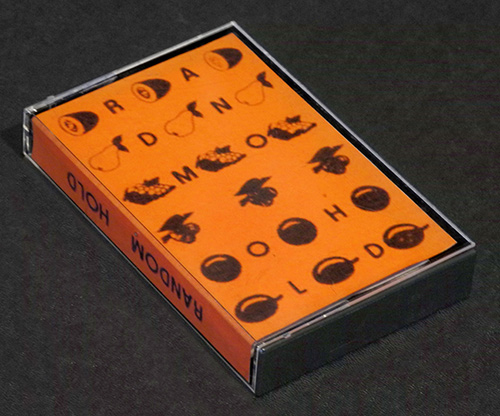 1979
In January 1979 Random Hold were given three days to produce a demo at the expense of Polydor. They recorded two songs:
With People (Out Of Love) can be found on the Over View CD. It sounds like a mash-up of 80's New Romantic sound and Krautrock. A monotonous rhythm and fine keyboards are the central elements with a gloomy flavour added by the bass. The guitars sound as if they were played on a synth effect device at first; later on they solo with the keyboards. There is something scary to the vocals. Definitely a very original song that fits the time.
The second song is called Second Nature. There are two different versions of it on Over View and on The View From Here that both date from January 1979. The version on Over View has stronger bass and is much smoother, very rhythmic and in a post-punk style.
The version on The View From Here is faster, has different-sounding vocals and other keyboard effects. It sounds a bit hectic when compared to the other, almost as if they were trying to obscure the depressive elements by hurrying through the song. It still is an interesting New Wave song, though it has less atmosphere than the first version.
Another demo was recorded for Polydor in March '79. It consisted of four songs that can be heard on Over View:
Precarious Timbers has an obvious New Wave feeling along with aggressive guitars. What with the innovative keyboards, this may be the sought-for "more dangerous" version of 801.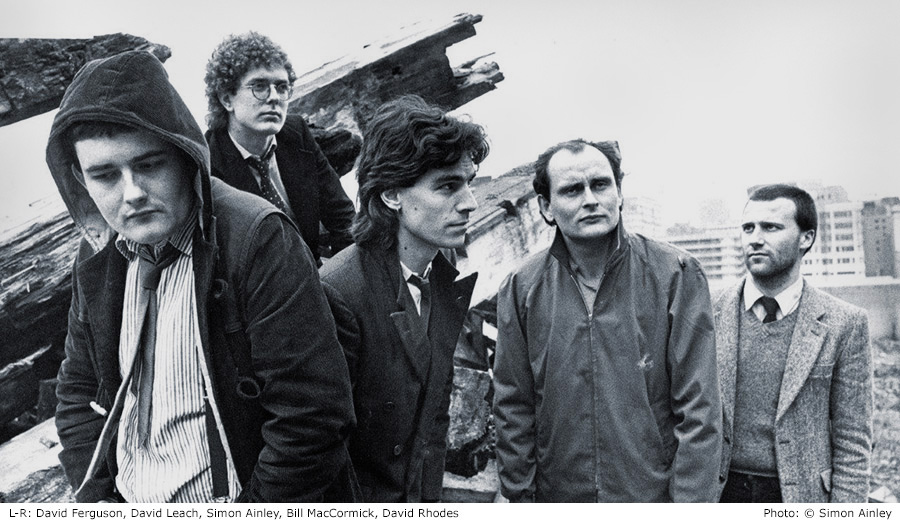 The Ballad uses similar elements. The vocals are more aggressive, though, the keyboards less in the fore and the guitars are given time to play extended solos.
Verona Rolls is an unexpectedly catchy, positive song, during which the more interesting keyboard textures remain in the background.

Big Star was not written by either David for a change. It sounds like typical British post-punk or more intelligent punk, and has some similarities to some of the things the early Police did.
A number of record companies were competing with offers for contracts; in March the band signed to Polydor for an advance of 70,000 or, according to other sources, 80,000 GBP. A large portion of that money was immediately invested in new instruments.
A couple of months before that, Graham Dean (who would paint the cover for Burn The Buildings and work on Peter Gabriel's CV video) suggested to Gabriel that he should watch a Random Hold show. When he did (at the gig on April 18), Gabriel was accompanied by Gail Colson (from his management team) as well as his manager and publisher Tony Smith.
Gabriel was impressed by what he saw, and so were his companions. Random Hold were already signed to Polydor, but they still signed to Hit And Run Music as their publisher and to Gailforce Management as their managers.
The five musicians in Random Hold and the three companies to whom they were now bound assumed that the band would bring in rich revenues soon.
In May Rhodes and Ferguson decided to replace their drummer David Leach, who was repeatedly plagued with joint pains, with Pete Phipps (born 1951). They had been in touch with Phipps the year before and he had rehearsed with them for a couple of times. In the end he hadn't have enough time for the band then.
Phipps, who looked like a pop star, had been a founding member of the Gary Glitter Band who worked only sporadically at that time. Phipps played not only the drums but also the keyboards and sang occasionally, though these latter talents were not used in Random Hold.
At the same time the band also fired their rhythm guitarist Ainley. The two band leaders thought he sounded too pop-oriented and had not taken things seriously enough. Though there had been slight tensions between the three, Ainley did not see his sacking coming and was shocked.
In his time with Random Hold, Simon Ainley had co-written four songs, three of which appeared on albums. The fourth one was Big Star from the second Polydor demo. It was the only piece not to be released while Random Hold was active.
Polydor was not happy with Ainley's dismissal. They had regarded him as the front man because he had been the centre of attention at live gigs. His playing had counterpoised the melancholy sounds of Rhodes and Ferguson.
Ainley was not replaced, and the band continued as a four-piece. This had the effect that David Rhodes (then called "Dusty") became more important in the band and that the music became a bit darker. Bill MacCormick, who had not really been involved in the personnel decisions, had to take over some of Ainley's vocal parts.
Polydor gave Leach and Ainley demo time because the two wanted to continue working with each other. However, nothing came of that. Ainley turned his back on music and became an architect ...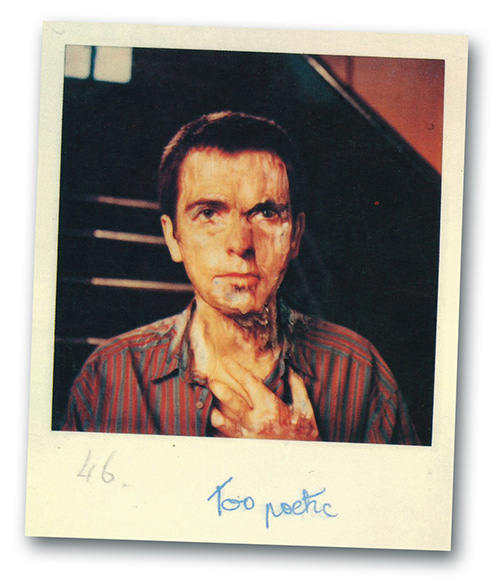 Meanwhile Peter Gabriel was working on the songs for his third solo album. At Gail Colson's suggestion, the remaining musicians of Random Hold were invited to come to Gabriel's recording cottage in Bath to jam and work on ideas. This had the advantage that the studio musicians from the U.S. did not have to fly over before the music was ready.
On May 31, 1979 the band arrived for a three-day stay in Bath and had a good time. (Bill MacCormick would claim in 1995 that it was two weeks and that they had developed the structure of the whole album with Gabriel.)
... read more in part 2
Author: Harald Köhncke

English by Martin Klinkhardt