There has been no real "best of" album by Ray Wilson so far. This will be remedied on November 1 [2019] when the album Upon My Life comes out. It contains 26 songs from his solo career as well as two brand new songs. The release date is no coincidence. It will be the first day the United Kingdom will not be a member of the European Union anymore. Ray Wilson has always been critical about Brexit, and the two new songs on his album show him take a gloomy view of things.
The first CD begins with a brand new song called Come The End Of The World. It was written by Ray with Scott Spence. The song is pleasant, unobtrusive, an addition rather than a central pillar of the album – as opposed to I Wait And I Pray. This is the first song in a long time written by Ray Wilson on his own. It has depth, melancholy and, despite its pessimism, carries a lot of hope.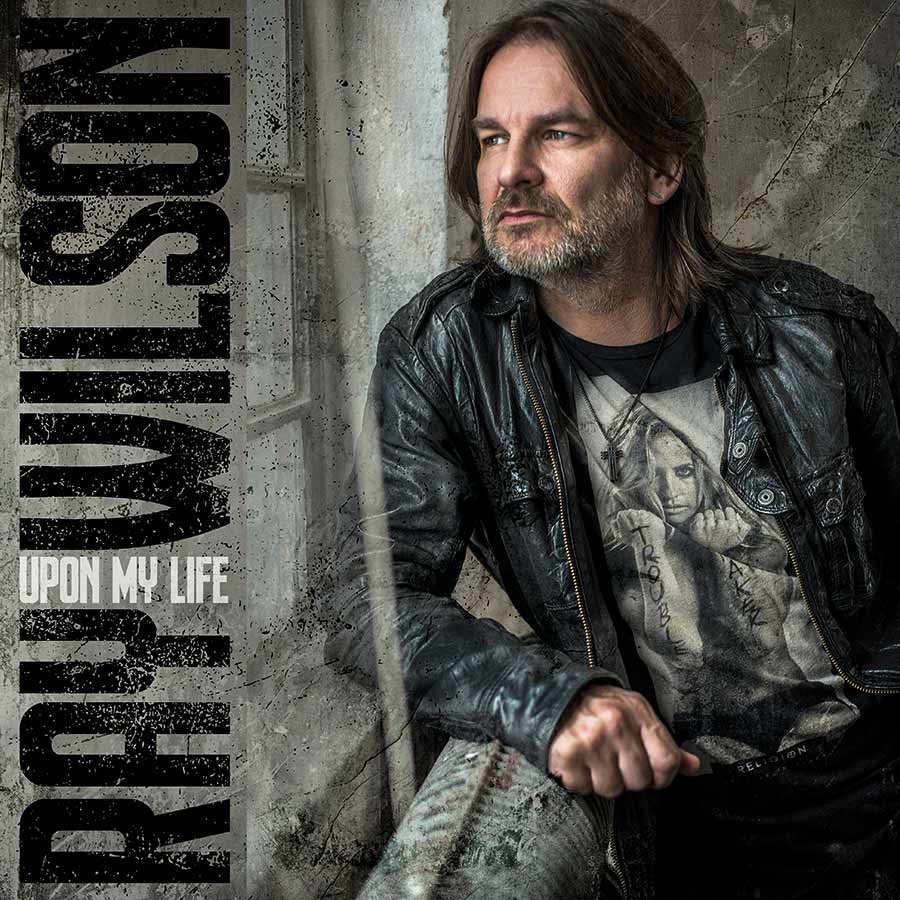 The choice of songs is quite valid, though there would have loads and loads of other material to pick from. There are many songs that ALSO deserved to be on this album. Take Hey Hey and Millionairhead from Cut, for example, Beach and Yesterday from Change, Sometimes from The Next Best Thing, Fly High and Taking Time from SHE, Razorlite and particularly Frequency from Propaganda Man, Tale From A Small Town and Guns Of God from Unfulfillment, Shouting In My Sleep and No Dreams Are Made Of This from Chasing Rainbows, Cold Light of Day from Song For A Friend, They Never Should Have Sent You Roses and The Spirit from Makes Me Think Of Home. Perhaps a third CD of so-called "deep cuts" would have been an option.
One of Ray's best songs, the brilliant Frequency (with important input by Ali Ferguson) is not part of this set. If you take a closer look at the track list you will notice that there is only one track from Ray's most recent album Makes Me Think Of Home. Chasing Rainbows is represented with no less than five tracks on Upon My Life. For a detailed list of tracks, credits and band contributions see below.
The artwork and the cover design are typical Wilson: It has few and darker colours, Ray looks earnest, worried, thoughtful as on many of his covers. Ray Wilson has assembled important corner stones of his career. Some of the songs are probably more important to him than to his fans (e.g. Goodbye Baby Blue), but, after all, it is his selection of songs. As a whole, the compilation shows the surprisingly large number of really good songs Ray Wilson has written so far. This is the right time to release such a compilation, an opportunity to take stock. For all those who would like to start exploring Ray Wilson's music this is the ideal album.
By Christian Gerhardts, English by Martin Klinkhardt
Upon My Life is available on CD from amazonUK and the Ray Wilson Webstore.
Digital album is available from amazonUK and iTunes.

CD1:
Come The End Of The World

Lemon Yellow Sun

Take It Slow

Produced by Ray Wilson and Peter Hoff
Ought To Be Resting

Constantly Reminded

American Beauty

Wait For Better Days

Bless Me

Show Me The Way

Rhianne

Produced by Peter Hoff and Ray Wilson
Easier That Way

She

Gypsy

Ghost

CD2:
I Wait And I Pray

Wilson, 2019 (new song)
Another Day

Song For A Friend

Alone

Not Long Till Springtime

She's A Queen

Produced By Peter Hoff and Ray Wilson
Change

Ever The Reason

Along The Way

The Actor

Goodbye Baby Blue

First Day Of Change

Makes Me Think Of Home

On The Other Side