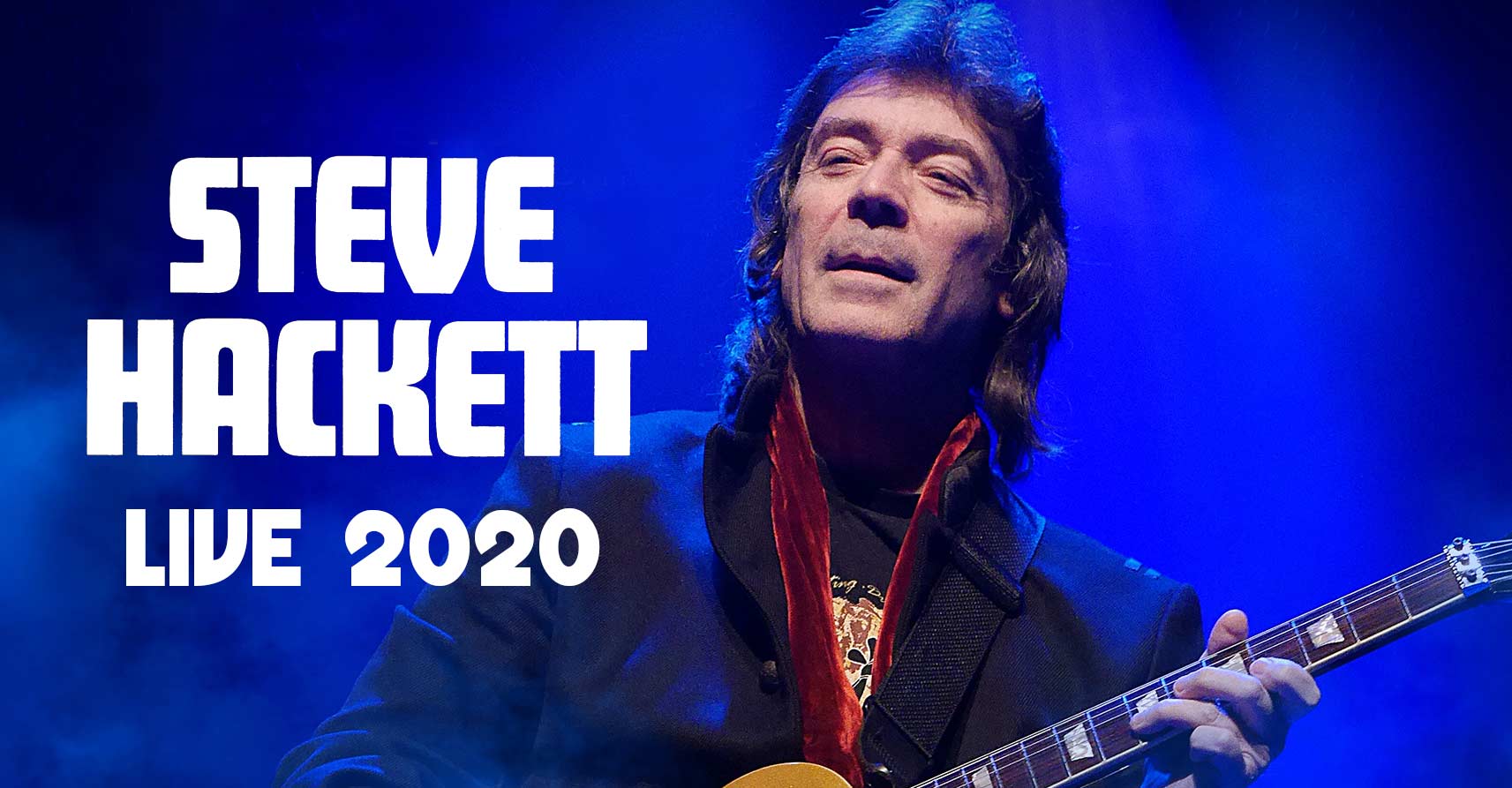 Steve Hackett - Tour dates 2020
Selling England, Genesis Revisited, Orchestra shows and more
In 2019, Steve Hackett took his new album At The Edge Of Light on the road, but also celebrated the 40th anniversary of his acclaimed solo album Spectral Mornings and a complete performance of Selling England By The Pound. He will continue with this concept in 2020 in different countries - first shows have been announced for Australia and New Zealand. Also, Steve will once more perform on the Cruise To The Edge and two special (already sold out) Orchestra shows are happening in Wuppertal, Germany.
Last update: 20th August 2019
Tour dates 2019 can be found
here
.
Band Line-Up:
Steve Hackett:
Vocals, Guitars
Roger King:
Keyboards
Craig Blundell

:
Drums, Percussion
Rob Townsend:
Saxes, flutes
Jonas Reingold:
Bass, 12-string guitar
Nad Sylvan:
Vocals
+ Band with Orchestra/Choir shows

2020























27/03/20

Cruise To The Edge

(until 1st April)















17/04/20


Wuppertal

- Historische Stadthalle +



18/04/20


Wuppertal

- Historische Stadthalle +















24/05/20


Perth

- Astor Theatre



27/05/20


Adelaide

- The Gov



29/05/20


Melbourne

- Palais Theatre



30/05/20


Sydney

- Enmore Theatre



31/05/20


Brisbane

- The Tivoli



02/06/20


Auckland

- Great Hall