Genesis cancel the four remaining UK shows
Positive COVID test results within the band
After the first show in Glasgow (October 7), Genesis announced on October 8 that they have to reschedule the remaining UK-shows in Glasgow and London. The reason is positive Corona tests within the band.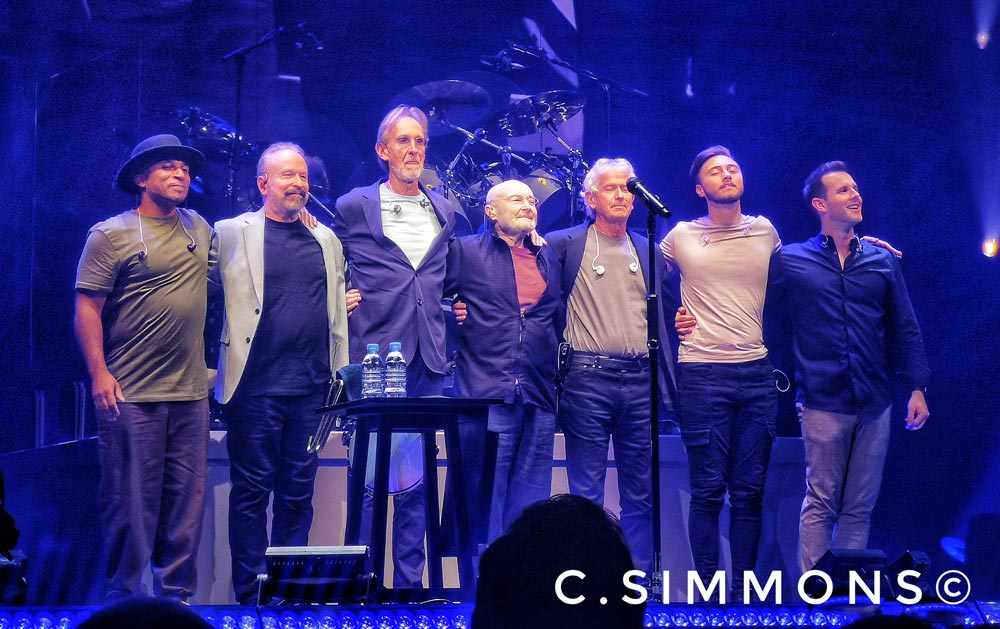 This is the band's statement:
Following guidance and advice from the Govement, it is with huge regret that the final four shows of Genesis' Last Domino? Tour (this evening (8/10) at Glasgow SSE Hydro and 11, 12, 13 October at The O2 in London) have had to be postponed due to positive COVID19 tests within the band.
We are working to reschedule them as soon as possible and will announce the new dates through our website (www.genesis-music.com) and social media channels as soon as possible. All tickets will remain valid and ticket holders will be contacted by their ticket providers.
This is a hugely frustrating development for the band who are devastated with this unlucky turn of events. They hate having to take these steps but the safety of the audience and touring crew has to take priority. They look forward to seeing you upon their return.
Since this statement there are many speculations among fans. What is certain is that Phil Collins was NOT tested positive (this was confirmed from the band's environment) and there are four positive tests in total (2 band members, 1 family member, 1 crew member). Regardless of the positive tests, however, all are vaccinated.
Furthermore, it should be noted that positive tests do not mean someomne is sick. We do not have information on who specifically is affected and whether one or more in the band have symptoms. We also do not know when they leaed about the positive tests.
During the show on October 7, however, some fans wondered about small changes in the show routine. For example, this time during Second Home By The Sea, Phil leaned against Nic's drum riser instead of sitting with the backup singers as usual. During Follow You, Follow Me, Daniel Pearce and Patrick Smyth also stayed in their positions instead of standing with the band as usual. And after the last track, there was no joint bow. This suggests that the band had learned about the positive tests at short notice. But this is not confirmed info!
Further, fans are wondering when the four shows will now happen. Whether they will find dates before the North American tour seems unlikely, but not completely out of the question. However, there are also still the shows in Dublin and Belfast, which have not been rescheduled yet. In any case, we'll know soon enough what's going to happen with them.
Daryl Stuermer and drum technician Brad Marsh have confirmed via social media that, as things stand, the North American tour will kick off in Chicago in mid-November as planned.

Overall, we wish the band all the best and a symptom-free course for anyone who was tested positive. To all fans who have traveled to see Genesis and now can not experience a show, we wish that they will still have the opportunity to do so in due course.


---
published on 09.10.21 17:53 by
Christian
@
Genesis
---
Genesis cancel the four remaining UK shows Comments:
Kein Kommentar möglich

If you want to submit a comment, you will have to log in!
---