Nad Sylvan: New solo album out 9th April
Nad takes a different path with "Spiritus Mundi"
Nad Sylvan is best known to Genesis fans as the voice of the Steve Hackett Band. For some years now, however, Nad has also been active as a solo artist, and we examined his Vampirate trilogy in a detailed website special.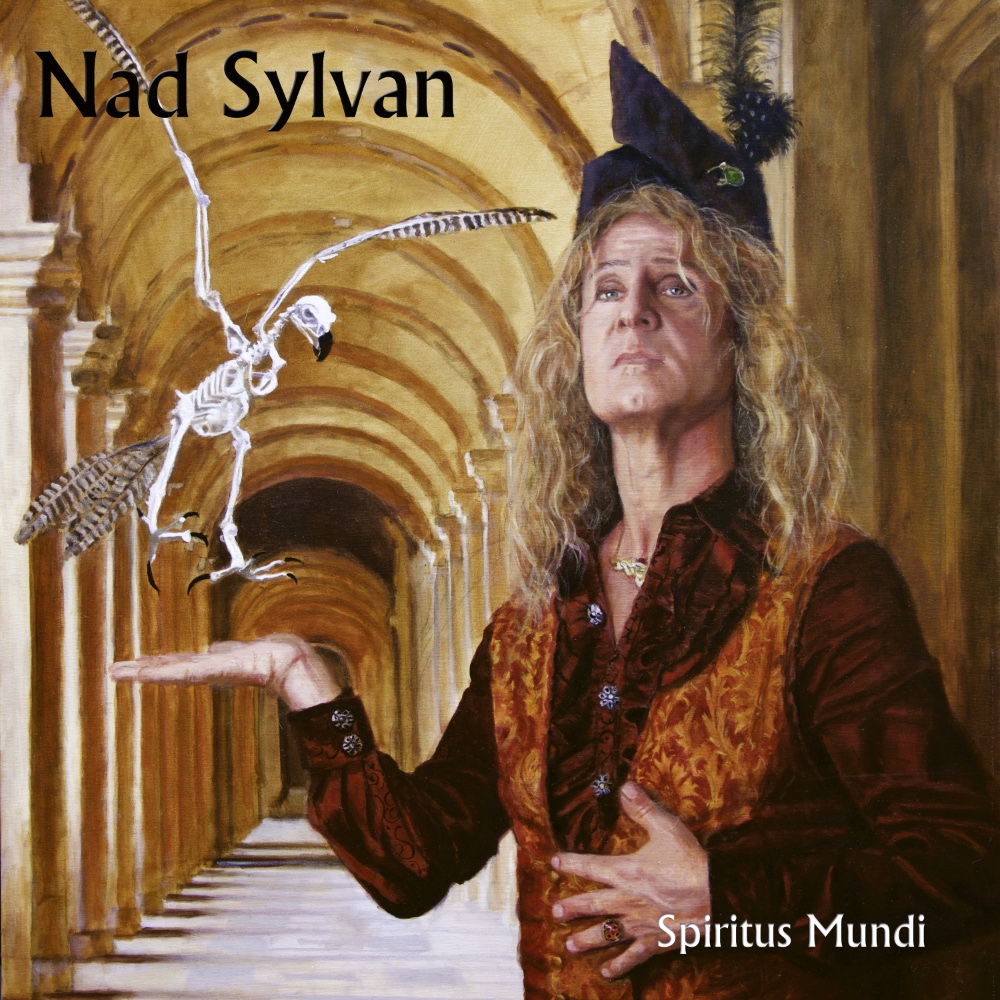 Now a new solo album will be released at the beginning of April: Spiritus Mundi. In a nutshell, the album is based on poems of W.B. Yeats. The album will contain a total of nine tracks and two bonus tracks:
01. The Second Coming (7:00)
02. Sailing to Byzantium (6:41)
03. Cap and Bells (4:47)
04. The Realists (2:18)
05. The Stolen Child (4:58)
06. To An Isle In The Water (4:36)
07. The Hawk (4:09)
08. The Witch and The Mermaid (1:57)
09. The Fisherman (5:28)
Bonus Tracks
10. You've Got To Find A Way (5:55)
11. To A Child Dancing In The Wind (5:08)
Nad says: "After I had finished my trilogy, I thought what should I do now? Well, a couple of years ago, a songwriter by the name of Andrew Laitres asked me if I could sing on a song he was working on. It ended up on my previous album The Regal Bastard as a bonus track called The Lake Isle of Innisfree. I was thinking I'd like to work with this guy again to see if we can come up with something together. So, I listened to some of his demos and I thought, why don't we develop these songs together into proper songs with great arrangements. I suggested this to him and he was in."
You've Got To Find A Way was already released as a teaser for the album last year (we reported), but will only be found as a bonus track on the album. The tracks The Fisherman and The Stolen Child are also already available. The album Spiritus Mundi will be released on 9 April via InsideOut (Digital album, Digipak CD and 2LP) and can already be pre-ordered at InsideOutEU and InsideOutUSA.
Album Line-Up:
Nad Sylvan - lead & backing vocals, keyboards, orchestration, electric & acoustic guitar, bass, drums, programming
Andrew Laitres - lead and backing vocals, acoustic nylon, steel and 12 string guitars, additional keyboards
Tony Levin - bass
Steve Hackett - 12 string guitar
Neil Whitford - electric guitar, slide guitar Jonas Reingold - bass
Mirkko De Maio - drums, congas
Steve Piggot - additional electric guitar
Kiwi Te Kanna - Oboe, chinese flute

---
---
published on 14.03.21 16:05 by
Christian
@
Nad Sylvan
---
Nad Sylvan: New solo album out 9th April Comments:
Kein Kommentar möglich

If you want to submit a comment, you will have to log in!
---