Nic and Phil Collins in Switzerland for Drumeo project
Interviews and drum talks
Currently Nic and Phil Collins are in Switzerland to work on a project for Drumeo (a drum school). This was reported most recently by Brandon Toews on his Facebook page. Extensive interviews were also conducted with Phil and Nic. The project also involved setting up one of Phil Collins' own drum kits, which was played by Nic. Phil himself, as expected, did not play. The results of the sessions in Switzerland will be published on Drumeo - when and in what form we don't know at the moment.

Today Brandon wrote: What an incredible week spent with Phil Collins and Nic Collins. Today, I interviewed Phil for about two hours and that's something I'll never forget. Thank you, Nic and Phil, for sharing your story with me, and I can't wait to share this with all the Genesis and Phil Collins fans out there. And thank you Phil for inspiring so many drummers to pick up the sticks.
Nic and I will be live on Drumeo next week Monday and Thursday where you'll hear about what we filmed this week.

Here are a few photos Joshwa Holliday took during the sessions (that Brandon published on Facebook).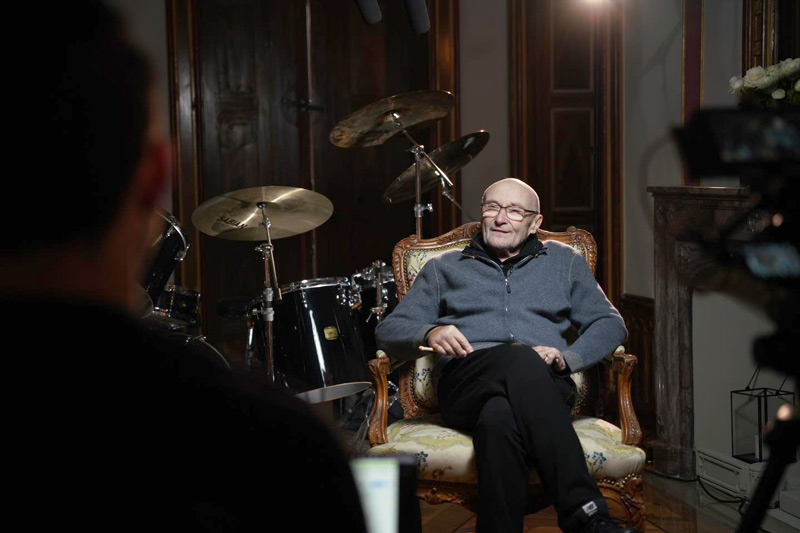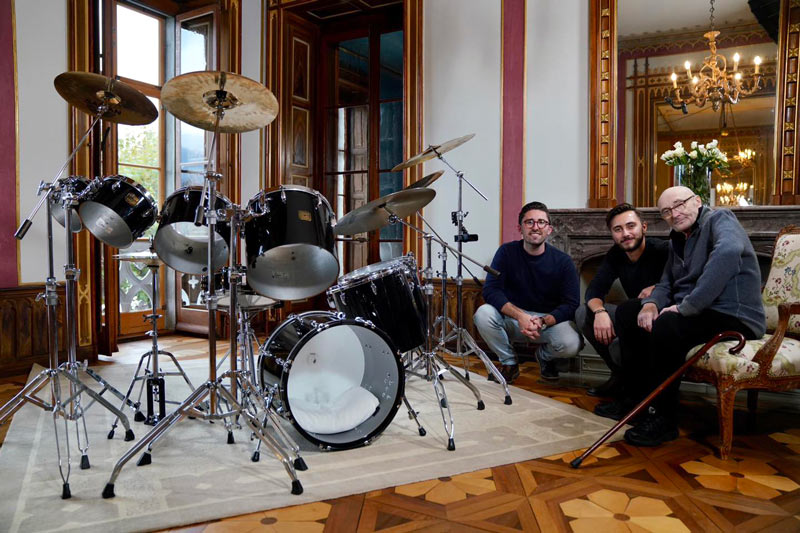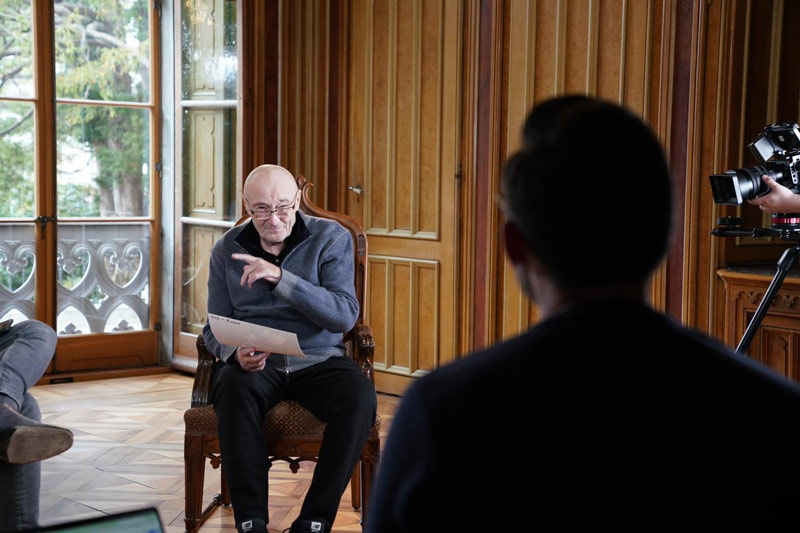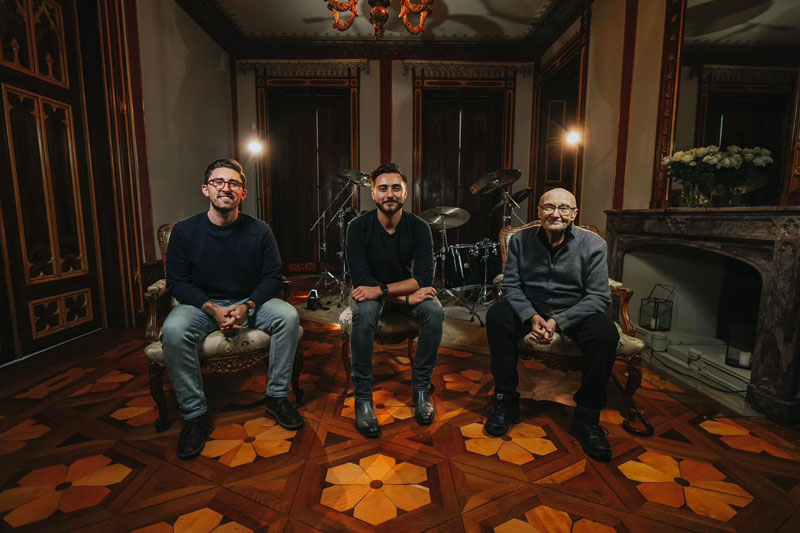 ---
published on 22.10.22 08:49 by
Christian
@
Phil Collins
---
Nic and Phil Collins in Switzerland for Drumeo project Comments:
Kein Kommentar möglich

If you want to submit a comment, you will have to log in!
---