Nick Beggs and Roger King form "The Mute Gods"
Signed to Inside Out Music - debut album in early 2016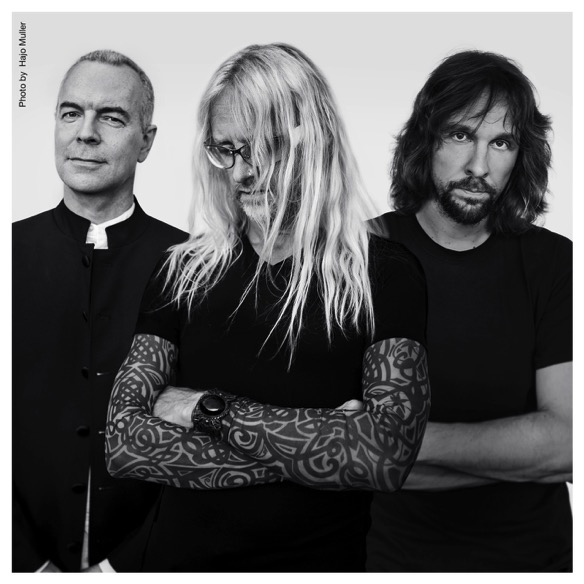 Today, Inside Out Music has announced the signing of The Mute Gods. The band, which will release their debut album in early 2016, has been founded by Nick Beggs, who is well known not only for his involvement with both, Steve Hackett and Steven Wilson. Roger King, also a long time member of Steve Hackett's live band and his proucer for many years, is also part of the new band. The trio's third member is drummer Marco Minneman.
Nick Beggs says about the project: "I wanted to put a band together as an outlet for the material I've written during the past two years, whilst touring with Steven Wilson and Steve Hackett. I'm excited to be working with Inside Out on this very dynamic project.".
At this time, there is a Facebook-Site about the band and a Twitter-Account but no finished website yet, but a proper website will be available at this link soon.
Roger King will be on tour with Steve Hackett between September and December in Europe and North America - all dates can be found at this link.
---
published on 13.08.15 18:29 by
Christian
@
Steve Hackett
---
Nick Beggs and Roger King form "The Mute Gods" Comments:
Kein Kommentar möglich

If you want to submit a comment, you will have to log in!
---