Peter Gabriel: "i/o" release announcement
New album comes 1st December
i/o, the new album by Peter Gabriel, will finally be released on 1 December 2023, by which time all the songs from the Full Moon releases will have been out (though the second mix of the November track will then be available "in advance", so to speak, with the physical release).
Details and background information on the album can be found in our i/o website special.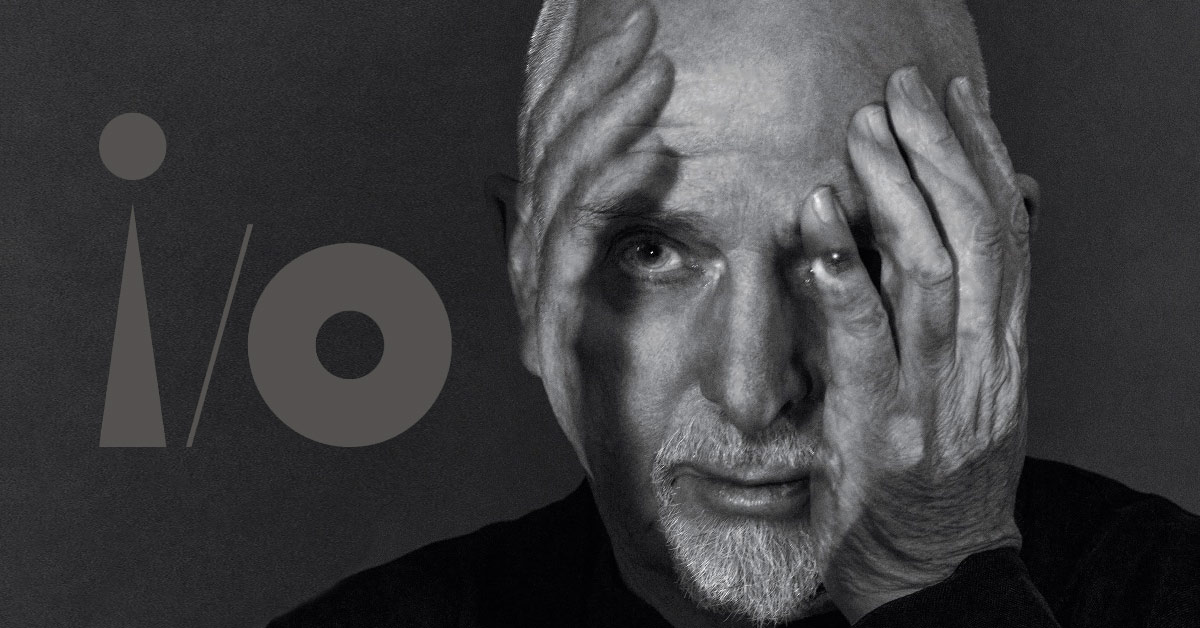 Since there are three different mixes of each song (Bright-Side Mix, Dark-Side Mix and the In-Side Mix in Surround Sound), there was a question, especially regarding the first two mixes, as to which one would be chosen for the album - or whether there would even be a separate album mix. The answer is now clear - both mixes will be released and a single CD album version won't be available.
i/o will come in these formats :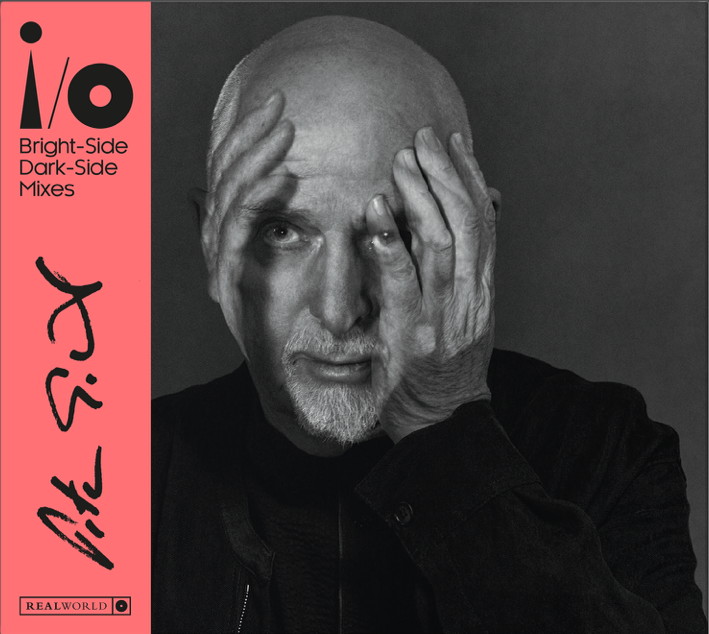 2CD
All songs of the album in bright-side and dark-side mix and 32page booklet.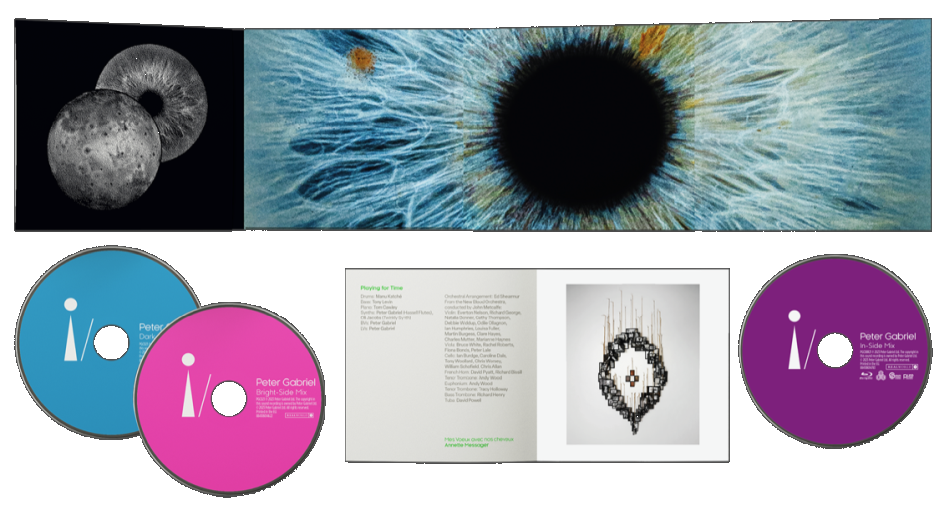 2CD/Blu-ray
In addition to the two stereo mixes (Bright-Side, Dark-Side), the Blu-ray also contains the Dolby Atmos In-Side Mix. So the surround version is also released.
Blu-ray with the In-Side Mix (Dolby Atmos) and 24/96 hi-res stereo mixes plus 32page booklet.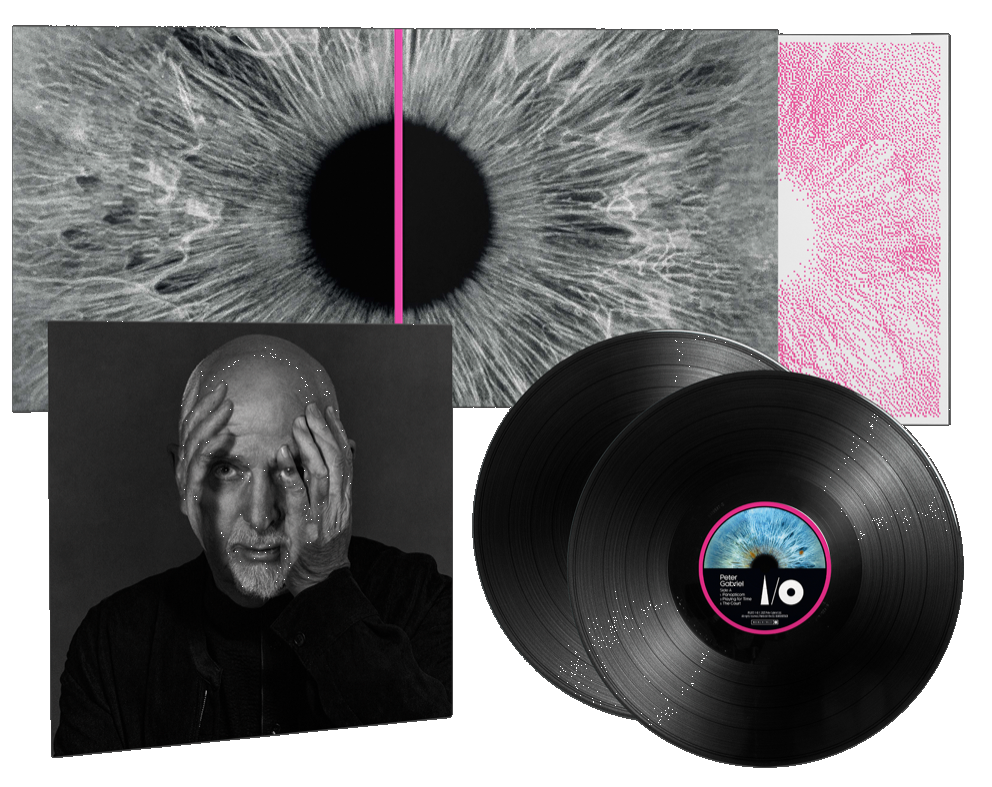 2LP (Bright-Side) und 2LP (Dark-Side)
For vinyl fans there are two double LPs - one for each mix.
Plus 32page booklet and hi-res download card.
A more extensive box set is to be released in spring 2024, which will contain the 2CD, the Blu-ray and the two vinyl sets. Additionally comes a casebound book with expanded liner notes and a poster.

Release date will be 8 March 2024


The track order of CD / LP will be slightly different:

CD | Digital

1. Panopticom
2. The Court
3. Playing for Time
4. i/o
5. Four Kinds of Horses
6. Road to Joy
7. So Much
8. Olive Tree
9. Love Can Heal
10. This Is Home
11. And Still
12. Live And Let Live

2LP
SIDE A
Panopticom
Playing for Time
The Court
SIDE B
Four Kinds of Horses
i/o
Love Can Heal
SIDE C
Road to Joy
So Much
Olive Tree
SIDE D
This Is Home
And Still
Live and Let Live
(The CD corresponds to the Full Moon release order - the LP to the prelistening at WOMAD).

---
published on 18.10.23 10:51 by
Christian
@
Peter Gabriel
---
Peter Gabriel: "i/o" release announcement Comments:
Kein Kommentar möglich

If you want to submit a comment, you will have to log in!
---