Peter Gabriel on new Leonard Cohen tribute album
Peter contributes his version of "Here It Is"
While the world waits for Peter Gabriel's new album, a tribute album for Leonard Cohen will be released in October, with Peter Gabriel involved. The album is called Here It Is: A Tribute To Leonard Cohen and is due to be released by BlueNote on 14 October. Peter Gabriel contributes the track Here It Is, originally featured on Leonad Cohen's album Ten New Songs.
The whole project is called Here It Is (and all tracks will feature the same band / musicians with alternate vocalists). The album will come out on CD (October) and 2LP (November) and is available for preorder at amazon-UK and elsewhere.
UPDATE: The track is now availabke on YouTube.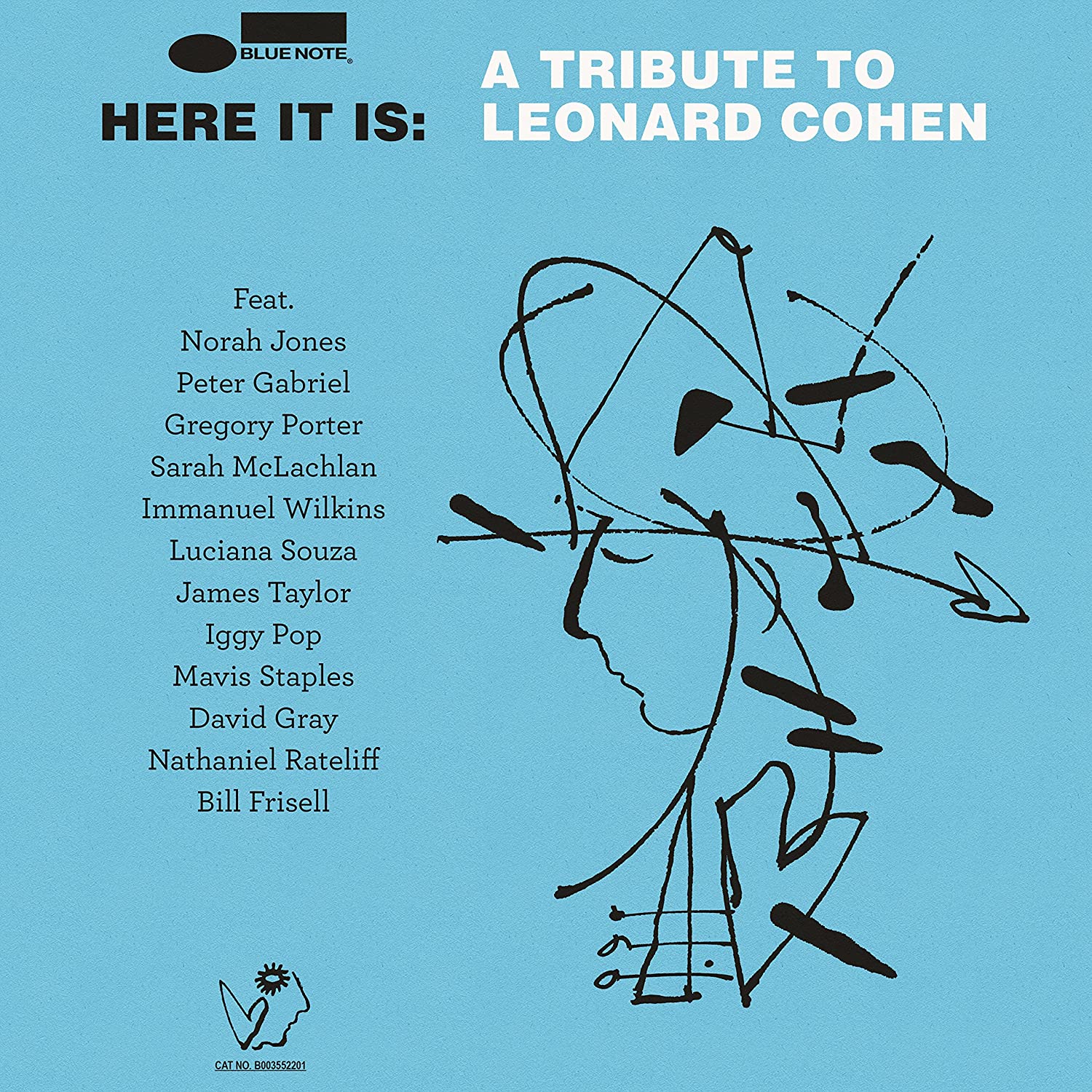 Here Is Is (Song):

Produktion: Larry Klein
Vocals: Peter Gabriel
Guitar: Bill Frisell
Alto Saxophone: Immanuel Wilkins
Pedal Steel: Greg Leisz
Organ / Piano: Kevin Hays
Hammond: Larry Goldings
Drums: Nate Smith
Bass: Scott Colley
Complete Tracklist:

Steer Your Way - Norah Jones
Here It is - Peter Gabriel
Suzanne - Gregory Porter
Hallelujah - Sarah Mclachlan
Avalanche - Immanuel Wilkins
Hey, That's No Way to Say Goodbye - Luciana Souza
Coming Back to You - James Taylor
You Want It Darker - Iggy Pop
If It Be Your Will - Mavis Staples
Seems So Long Ago, Nancy - David Gray
Famous Blue Raincoat - Nathaniel Rateliff
Bird on the Wire - Bill Frisell
---
published on 22.07.22 15:31 by
Christian
@
Peter Gabriel
---
Peter Gabriel on new Leonard Cohen tribute album Comments:
Kein Kommentar möglich

If you want to submit a comment, you will have to log in!
---