Ray Wilson: Crowdfunding campaign for new studio album
"The Weight Of Man" comes out in 2021
It's been four years already since his last two studio album, Song For A Friend and Makes Me Think Of Home were released. The only new tracks since then (Come The End Of The World and I Wait And I Pray) appeared on his Best of album Upon My Life last year. Ray has also presented four new tracks in the frame of his Un Tour shows: Look What They Made Us Be, I'm Going Home, Almost Famous and Something To Hold On To. Ray mentioned these tracks are from an album called Hidden Gems, but he has decided not to use these tracks any more - nevertheless, they can still be heard in the rough Un Tour versions on his website.

There will be a new studio album with brand new songs in 2021. It will be called The Weight Of Man and for the first time ever, Ray Wilson has launched a crowdfunding campaign for a new record. Like many other musicians, Ray's major income are live shows and live shows have basically stopped these days, or are only possible in very special setting under special conditions. So this crowdfunding campain for his new album will help Ray get through these difficult times. Ray says: "These are shit times right now for us musicians, but hopefully creative ones too." Everybody, who will support Ray with his crowdfunding campaign will receive an advanced copy of the new album. You will find more details about the campaign at this link. The coverartwork is just a dummy and the final version will look different.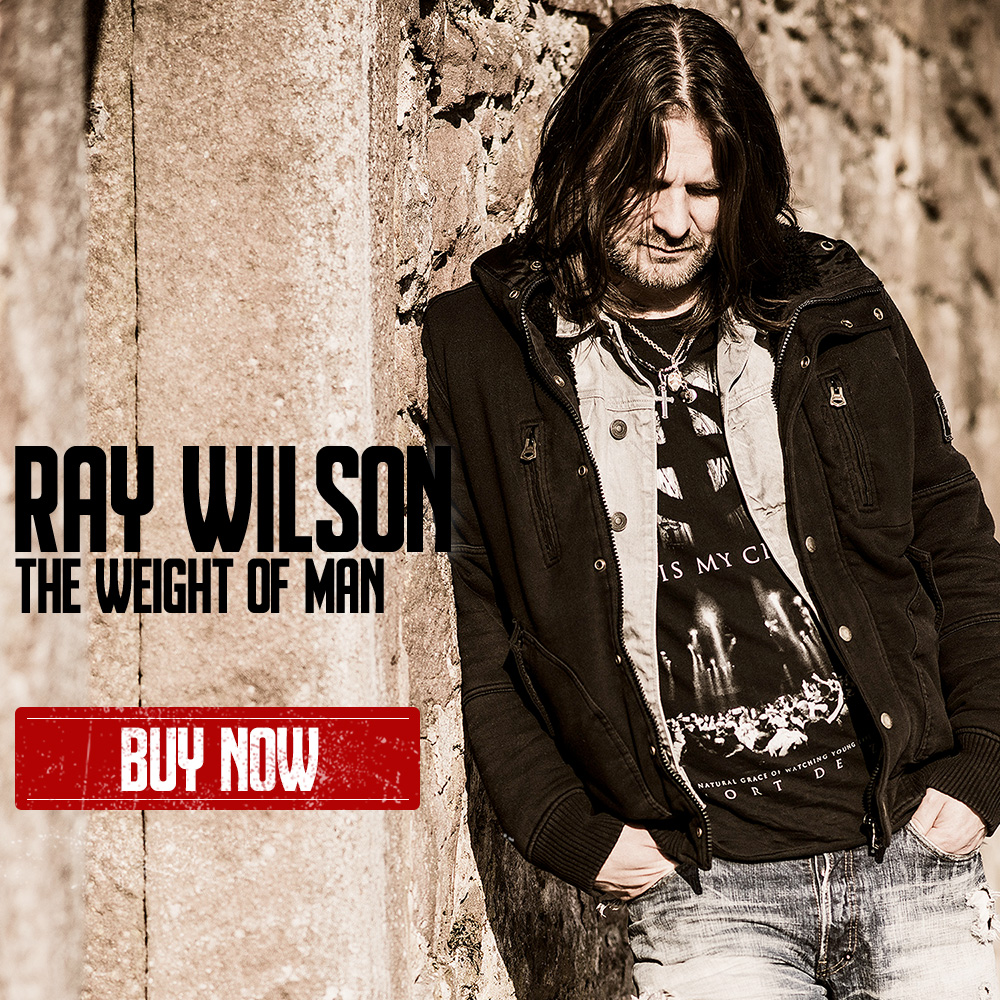 ---
published on 12.07.20 08:40 by
Christian
@
Ray Wilson
---
Ray Wilson: Crowdfunding campaign for new studio album Comments:
Kein Kommentar möglich

If you want to submit a comment, you will have to log in!
---