Steve Hackett: "Guitar Noir" and "Darktown" on vinyl
Both albums to be released on vinyl for the first time
Guitar Noir and Darktown by Steve Hackett have not been released on vinyl until now. Now the albums will be reissued on 2 June. Both albums will be released as 180g gatefold 2LP. Darktown includes the three bonus tracks from the CD reissue (Flame, Coming Home To The Blues, Fast Flower), Guitar Noir comes with an "etched" record side D.
In addition to the black vinyl, there are also limited editions in yellow (Darktown) and white vinyl (Guitar Noir).
Both albums and color options are available in the InsideOut Shop here.
Hackettsongs will also have an exclusive green version of Darktown and a blue version of Guitar Noir.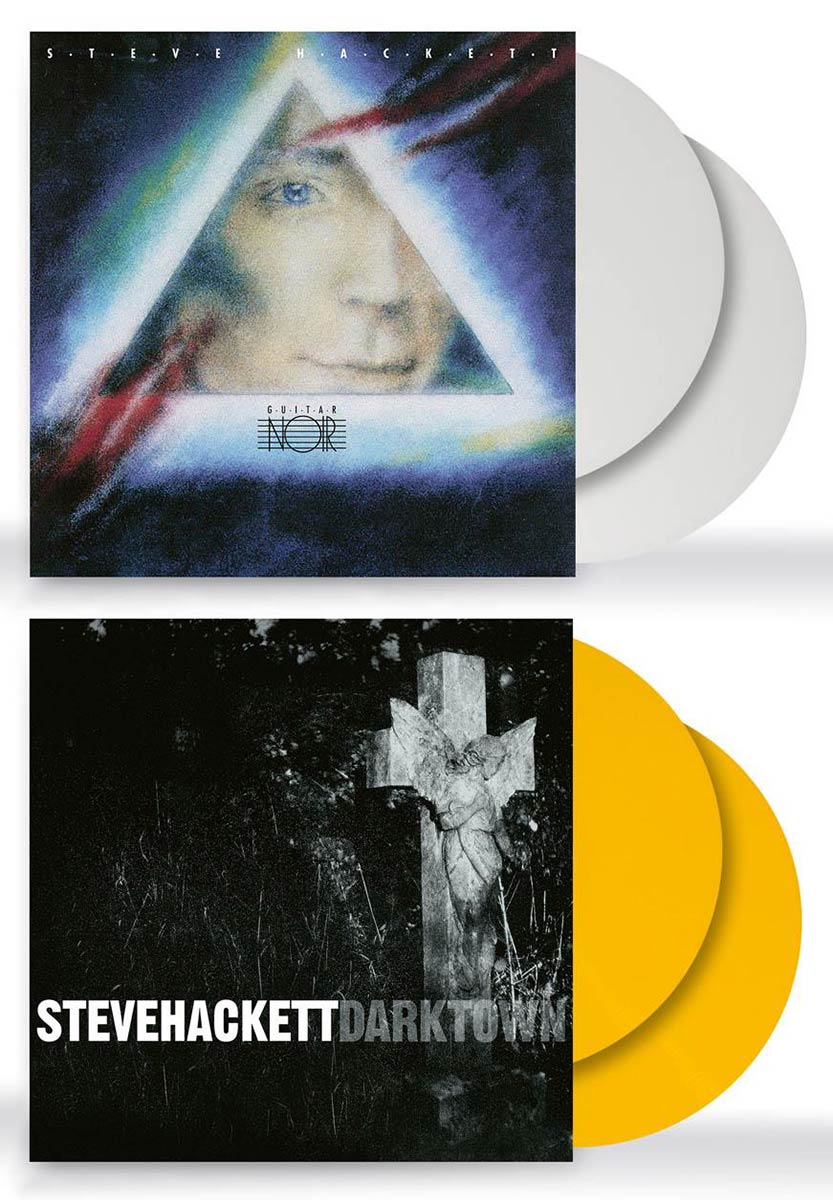 ---
published on 31.03.23 09:22 by
Christian
@
Steve Hackett
---
Steve Hackett: "Guitar Noir" and "Darktown" on vinyl Comments:
Kein Kommentar möglich

If you want to submit a comment, you will have to log in!
---