Steve Hackett: New album "Wolflight" out next spring
Tracklist revealed - UK tour announced
After his long and extended Genesis Revisited tour (2013-2015), Steve Hackett will finally release a new solo-album next spring. Wolflight is scheduled for 30th March (Europe) and 7th April (North America) and will be the first Steve Hackett album with new songs since his critically acclaimed album Beyond The Shrouded Horizon in 2011. Steve Hackett says about Wolflight: "My new rock album Wolflight is at the ready and lying in wait. It reflects everybody's struggle for freedom on a journey travelling through both inner and outer space. It explores sounds from as far afield as Greece, Azerbaijan, the deep American South, Sahara desert and beyond, from all our yesterdays, evoking the ancient past"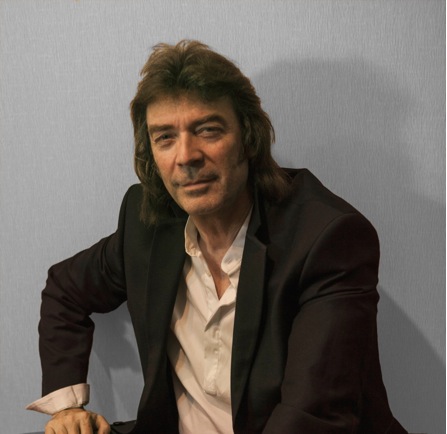 Wolflight contains ten tracks:
Out Of The Body
Wolflight
Love Song To A Vampire
The Wheel's Turning
Corycian Fire
Earthshine
Loving Sea
Black Thunder
Dust And Dreams
Heart Song
Besides Steve, further musicians on the albums include Roger King, Gary O'Toole, Rob Townsend, Nick Beggs, Amanda Lehmann and also Chris Squire and Hugo Dagenhardt. Steve also has guest musicians on instruments such as the Tar (Malik Mansuriv) and the Didgeridoo (Sara Kovaks). Wolflight will be released on 30th March 2015 (Europe) and 7th April 2015 (North America). Dates for the 2015 UK tour have already been announced and are available on our Acolyte to Wolflight tour dates page.
Photo taken by Rick Pauline

---
published on 09.12.14 20:48 by
Christian
@
Steve Hackett
---
Steve Hackett: New album "Wolflight" out next spring Comments:
Kein Kommentar möglich

If you want to submit a comment, you will have to log in!
---