Tony Banks contributed to John Potter album
Tony has set two poems by Thomas Campion to music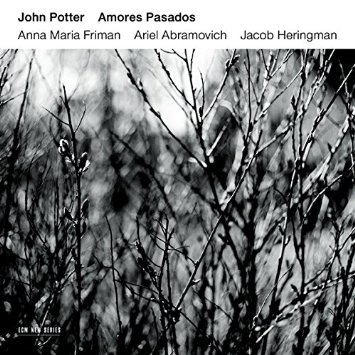 Tony Banks' new 4CD collection A Chord Too Far has been announced a while ago (see our info page about the release here), but Tony has also been doing other stuff recently. Musician and tenor John Potter has recorded an album called Amores Pasados. Besides John, Anna Maria Friman, Ariel Abramovich and Jacob Heringman perform on this record. The ensemble plays songs from the 17th century on the lute, and in addition to that there are some transcripts from english composers from the beginning of the 20th century. You can also find a contribution from Sting on the album, he wrote a song about the death of Robin Hood. John Paul Jones (Led Zeppelin) has set three Spanish poems. Tony Banks has set two poems by Thomas Campion for this release (Follow Thy Fair Sun und The Cypress Curtain Of The Night), which have then been recorded by John Potter. A further track by Tony, Rose Cheeked Laura, has not been considered for this project.

The album will be released in June and is currently available for preorder at amazon-uk.

More information is available on John Potter's Website.

---
published on 29.05.15 07:15 by
Christian
@
Tony Banks
---
Tony Banks contributed to John Potter album Comments:
Kein Kommentar möglich

If you want to submit a comment, you will have to log in!
---