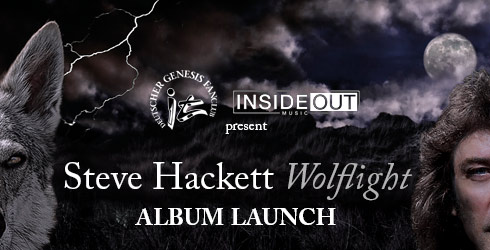 Steve Hackett: "Wolflight" Album Launch 2015
Dortmund, Berlin, Steve, GNC, Fans, a lot of extras.
On 30th March 2015 (27th March in Germany and Austria), Steve Hackett will release his new studio album Wolflight. Details about this album are available in our Wolflight news item at this link.
In cooperaration with Steve Hackett's record company InsideOut Music, The German Genesis Fanclub / Genesis News Com presents two exclusive album launch events in Germany on 27th and 28th March 2015. Steve Hackett is of course our special guest there and will make himself available for questions during a stage live interview and also for photos and autographs. Besides that, you can listen to the new album in its entirety and at the end of the day, Steve will perform a short solo acoustic set with some stuff from the new record. The new album Wolflight will of course be available for purchase at this event. For this event, an exclusive Vinyl version will be produced - this pressing will have a special colour, unavailable elsewhere and strictly limited. This is ONLY available for ticket holders and only as long as stock lasts.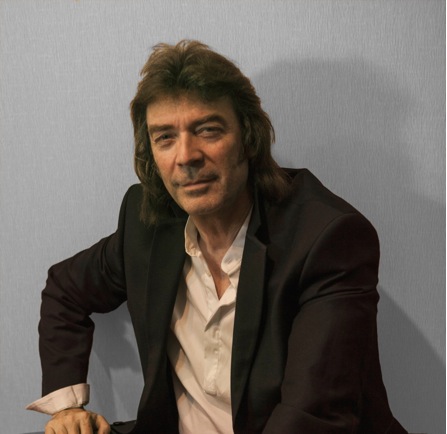 27/03/2015 DORTMUND - Blue Notez
28/03/2015 BERLIN - Maschinenhaus
Ticket prize: 16,00 €
[27.03.2015] Facebook Event Link
[28.03.2015] Facebook Event Link

Program on both days:
18.00 Doors open
19.00 Introduction / Promo Video
19.20 Wolflight album presentation
20.30 Steve Hackett Stage Interview
21.45 Steve Hackett live solo
22.15 Time for photos and autographs

Presentation / Stage Interview: Christian Gerhardts (GNC)
The program and especially the stage interview will be in English and translated into German where necessary.

Tickets are now available at WiV Enterteinment!

[TICKETS]

Photo by Rick Pauline

Further Information about WiV

Besides tickets for the Steve Hackett Launch Events, you may also purchase tickets for the 10th (!) NIGHT OF THE PROG Festival on the Loreley directly via WiV Entertainment. Details about the Line-Up are available directly on the website of WiV.
Furthermore, the Security Project is coming to Europe next year and WiV is also involved in organizing that project. Information about the tour is available on our tour dates page here.