Paul Carrack - Good Feeling
The new album by the active former Mechanic
When I received a letter from England in which I discovered the new Paul Carrack CD about a month before it would be released I would not have guessed that my excitement about it would channel into a review. Since you can use the internet to check out what a review should look like I did and and so I begin … with my verdict:

Good feeling: Thank you, reader, and I hope the review was interesting, helpful and worthwhile reading.

Oh, you actually want a main part about the songs?

But seriously, I got the Paul Carrack CD from his online shop about a month before it came out officially, signed by him. The title and the accompanying brown cover, a guitar combined with the title Good Feeling, gives you a hint at where it is going. The fact that this time he recorded his own songs, no hits remastered and redone and no big band, also points at something fresh and new. He who does not dare will not be surprised, so the CD goes into the player and the reviewer into his armchair.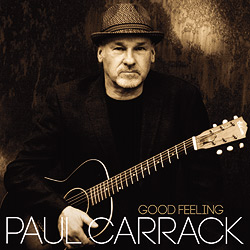 01 - Good Feelin' About It
The song begins with a nice rhythm that reminds you of Motown songs. You want to click your fingers along to it, stand up and follow the groove. When he begins to sing the "Paul feeling" is there. This is what he sounds like, this is his music, the whole song with harmonica and keyboards is exhilarated and you feel the urge to sing and clap along. A great opening song. "I've got a good feeling about it" is well done and really true.


02 - Marmalade Moon
On goes the grooving journey. Again we feel as if we were in a Detroit club in the 1960's. Keyboards and a brass group on top of a rhythm that makes you move give you an appetite for Marmalade and joy in grinning and clapping. After 2:20 a trumpet solo is followed by keyboards and the chorus.

03 - Nothing Without You
This song is different from the other two, it is less euphoric with more soul. A dominant rhythm and strong vocals. The chorus in particular is more intense and important. There is a pleasant distinction between the melodic chorus and the verses. The bridge consists of a soulful keyboard solo followed by the chorus. "I would be nothing without you!" Yes, you believe him as he praises and and pleads. A fine song you want to hear again.

04 - I Can Hear Ray
So who is Ray? Blu-Ray? Tampa Bay Ray? Or who else?
The songs begins with lyrics and instruments only in the background; the story is important. The elevator is broken and I have to climb seven stairs to get to you … The story is the story of this ascension. I see familiar people, I smell toast, I hear the sounds of life and I will be home soon. And I hear a Ray I know, I feel at home as if I had never been away.
A groovy motown sound with keyboards and brass, but warmer, more romantic and with a saxophone at the end.
So who is the Ray I have heard? Listen to the album to find out ;)

05 - Long Ago
Piano, only piano, this is the way Paul begins to sing a ballad. The rhythm comes in slow and dreamy. A typical Carrack ballad, good tune and lyrics about a return to the past – sad but with some contentedness that it was a good place. Good for cuddling up in autumn, and the end is piano and Paul again.

06 - Make It Right
Another ballad with more instruments and a more melancholy Paul. The long vocal passages where he draws out the words beyond what sounds good are slightly harder to bear, but the harmonica bit and the tune itself are fine. The vocals are a bit overdone for my liking, less could have been more.


07 - If I Should Fall Behind
The title seems familiar. So who has written it. Huh, one Bruce Springsteen. The name seems familiar, so it is a cover song... does it have to be bad? Let us listen.
The song begins with Paul and a guitar, and the song picks up momentum with the snare and keyboards. This is great. The lyrics are not new, of course, but Paul sings them as they need to be sung: I wait for you and if I should fall behind please wait for me too... don't leave me alone. What can a song do but a tear while writing the lyrics? The song is beautiful, both the original and the cover. Well done, Paul, this I want to hear live – good choice, well done. When you hear that you miss neither Bruce nor Patty who sings it so inimitably weird and bad live.


08 - From Now On
Groove, groove, groove... This sounds like Paul from the start, and it feels like a fine Sunday morning in the kitchen. The flavour of coffee hangs in the air and there is lemon curd on the table. The newspaper sits next to the crockery, ready to be read. He wants to start over "from now on", turn a new page, and this is what it sounds like: Positive, expectant, slightly nervous, but looking forward to the future with ease. Perfect – things turn up after the previous song

09 - I Don't Wanna Lose Your Love
Rhythms and keyboards at the beginning point forward to Paul's vocals. This is nothing but a Paul Carrack-Song, mid-tempo and very soulful. Everything you would expect from a Carrack song is here. The paradigm of the songs on this CD – nothing spectacularly new, but solid and consistent.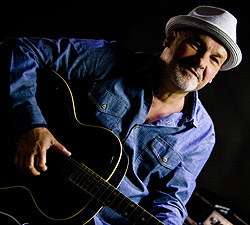 10 - Time To Move On
Motown again. Drums first, harmonica and vocals. Very small arrangement, an easy up-tempo song. The happier version of track 8, as it were, and it gets you grooving, moving and singing along. A good radio song you would like to hear back to back with one of the faster numbers from Phil Collins' Going Back.

11 - When My Little Girl Is Smiling
What is this now? The title is ambiguous, is it a song about the daughter or a happy song? It is up-beat, obviously, so he is happy about the brown eyes and the song mirrors the 'biggest thrill' he gets from her smile. Two and a half minutes of pure fun, another song to follow, say, My Girl or When You Walk In The Room. A song that wants to be heard again and again.
12 - A Child Is Born
The title already suggests it – a very solemn Christmas song is the ending of the album. It is rather hard to get into in summer, but it may be a good choice in December for seasonal shows. A very intense keyboard part, unusual sounds for such a song that remind one of very old sounds like Telstar.

Is it a masterpiece? A disappointment? What rests? What remains?

It is not a milestone of music history, but a solid album that delivers. Paul Carrack brings us a fine album that is nicely balanced and entertaining. You do not have to sit down and listen to it all the time. It is like a baseball game, you can miss out a few minutes and listen back in and it is still there. Music does not have to be dominant, it is quite a quality to just be there. Still, the songs will affect your mood. It is worthwhile buying as music to do other things to, but without a songs where you go "I need to hear this again".


by Michael Ebert, English by Martin Klinkhardt