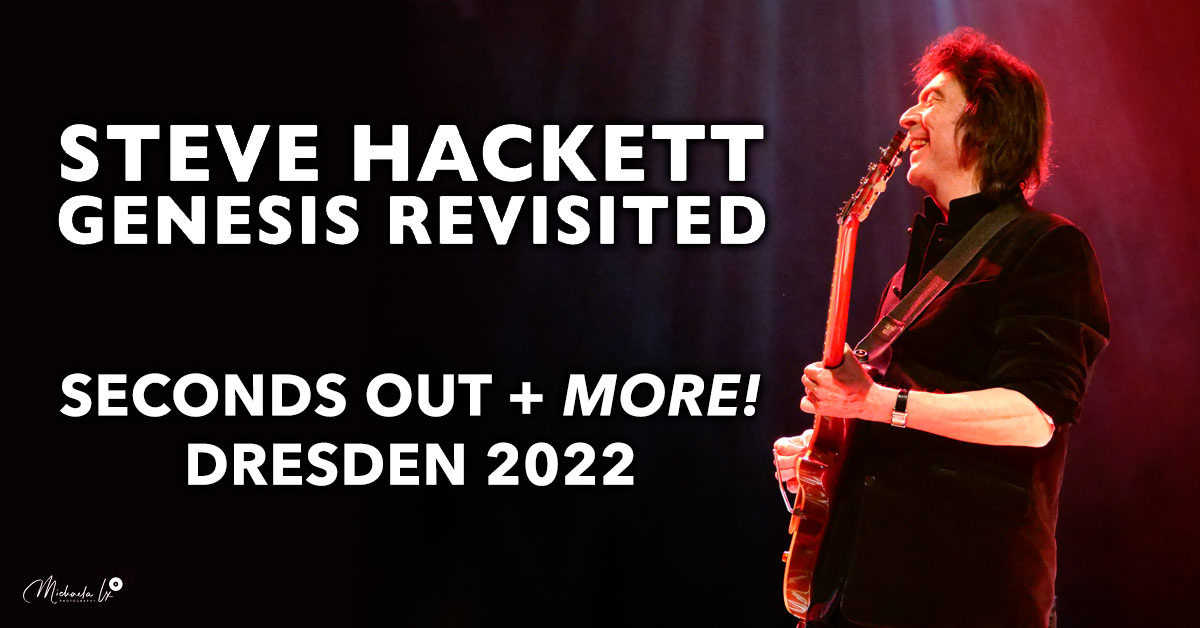 Covid and the Genesis factor: The Hackett-Show
Seconds Out & More in Dresden's Kulturpalast 2022
March 2022 became a special month for Genesis fans, especially for German fans. Because at the same time, Genesis themselves (with their The Last Domino? tour) and Steve Hackett (with his Genesis Revisited: Seconds Out And More Tour) toured Europe. And because we are still struggling with large Corona infection numbers, both tours were, at least in Germany, anything but certain and the question of whether the shows could take place at all became a real thriller with a photo finish. In the end, however, Genesis and also Steve Hackett were able to play their shows in Germany - albeit under restrictions. This meant that, as a rule, only vaccinated fans with a booster or daily test were allowed into the venues. In addition, masks were usually compulsory in the venues, even when seated. Some people, however, were not able to take part despite vaccination - a few Corona cases in my own circle of acquaintances are mentioned here as examples, there were certainly even more people affected.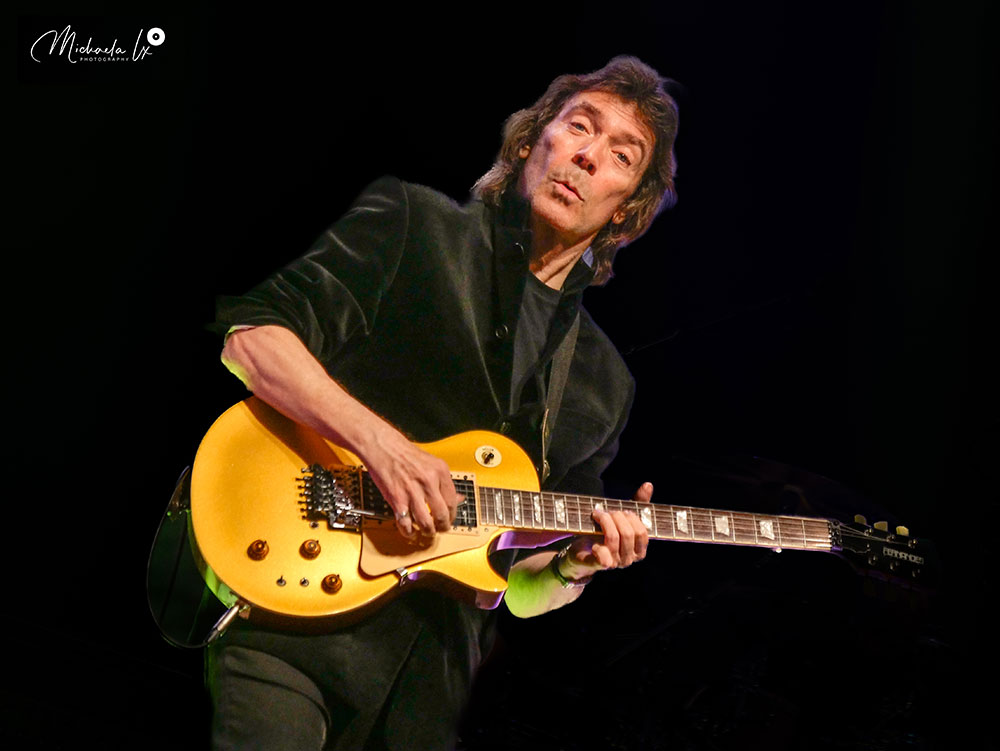 Steve Hackett also played in Dresden again on 14 March 2022 as part of his tour - in the time-honoured Kulturpalast, which was completely restored a few years ago. Now the modern concert hall is at least somewhat reminiscent of the Elbphilharmonie in Hamburg. It was the first major concert in the Kulturpalast, so the anticipation was great and the mood good. Masks were compulsory in the venue - also during the show - and this was observed by the majority of the audience. And even though the tap system of the drinks stands broke down before the start, this did not dampen the relaxed mood.
The concert in Dresden was supposed to take place in autumn 2020 - so everyone was happy that it finally happened. Part of the concert experience is always talking to other fans: you meet like-minded people you haven't seen for a while. The mask made it difficult to recognise each other, but it was still nice to get in touch again, away from forums and social media.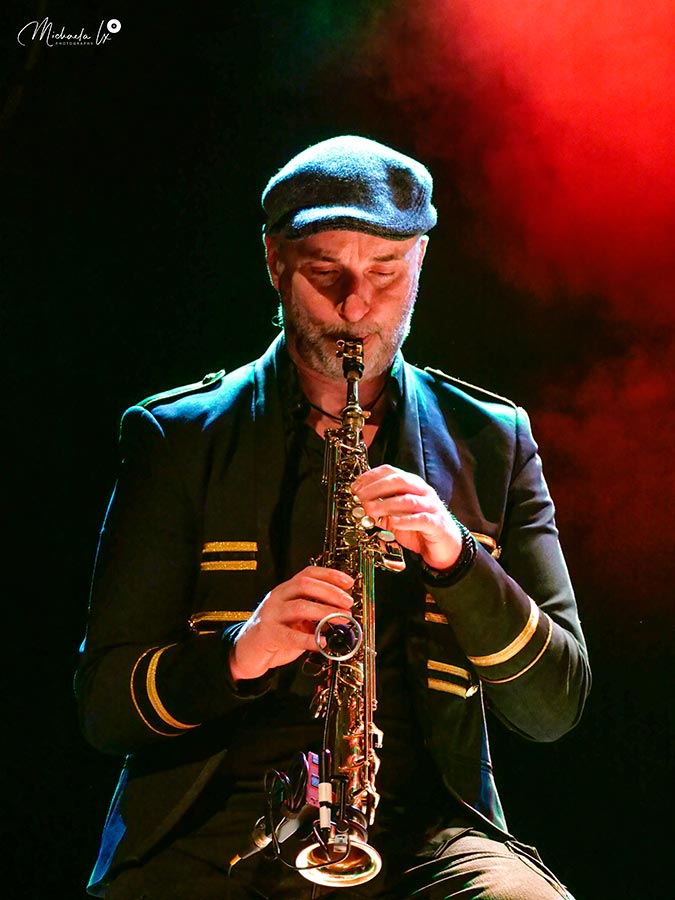 It was known in advance that the show would consist of two (unequal) parts: In the first part, there would be a handful of solo tracks by Steve Hackett and in the second part, the complete Seconds Out album live. So the expectations could not be trumped by surprises, in this respect one could also completely concentrate on the quality of the performance. Five solo tracks were played in the first part. Clocks is always a good opener in Hackett's programme and Every Day is also a safe bet in the set. Both songs were performed excellently and show that Hackett's solo shows could be full-lengths if he wanted to. However, as only five solo tracks were played during this show, repeat concert-goers would surely have enjoyed other pieces. On previous tours, Steve had always included gems such as Star Of Sirius or Icarus Ascending.
Two songs from his current studio album Surrender Of Silence found their way into the set: the pleasing Held In The Shadows worked very well live and the second piece, The Devil's Cathedral, Steve announced as "something Genesis-like". The piece is certainly one of the stronger moments on the album and live it didn't fail to make an impact. Nad Sylvan was on the mic for both of these tracks and on The Devil's Cathedral he takes over the first voice anyway. Nad was still a bit groggy due to a cold, but sang confidently. The end of the solo set was - also a bit traditional - Shadow Of The Hierophant (played in the well-known shortened instrumental version when Amanda Lehmann is not there). In terms of style, the piece naturally fits in well with a Genesis show and builds up a congenial arc of tension. Then it was break time, time for conversation and anticipation of Seconds Out. The sound downstairs in the stalls was clear and quite powerful. Sometimes, however, it rattled a little.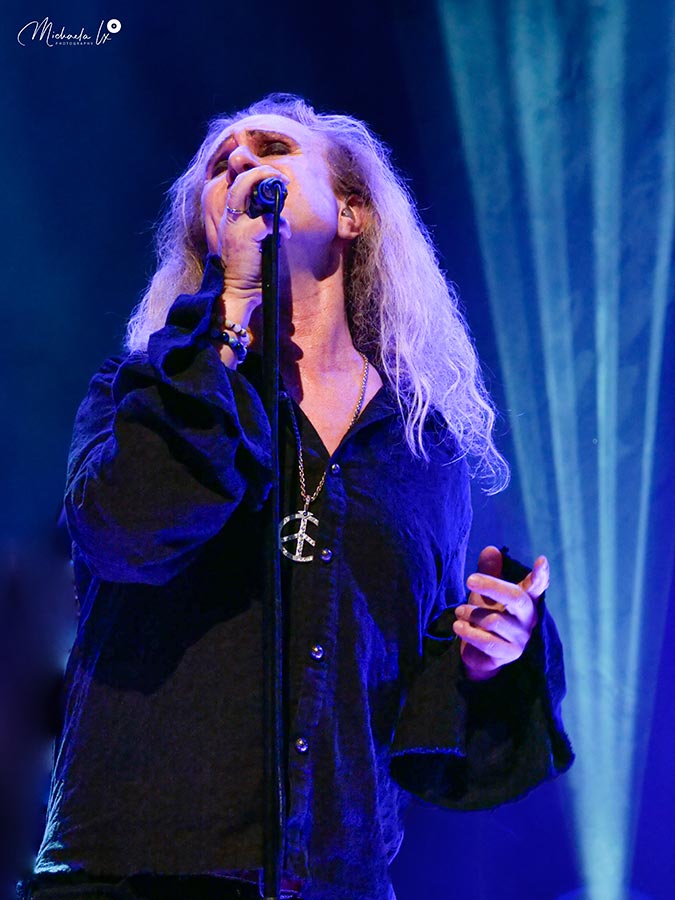 During the Seconds Out part, the atmosphere was predictably great and there were repeated applause and standing ovations. Nad gave his best, but still had problems with his voice at times. Carpet Crawlers was the first direct comparison with Genesis. Steve Hackett and his band play the song a lot faster than Genesis and it has to be said that it doesn't fit Nad's voice as well as other Genesis songs - of course, this could also have something to do with Nad's cold. That was quite different with Robbery, Assault And Battery. Here, of course, it is added that very few have even seen this piece live. The performance was clean and lively and the band showed the well-known sovereign joy of playing. Afterglow is again played faster than Genesis did on The Last Domino? Tour, but again the performance gives you goosebumps - a different one to Genesis, but goosebumps all the same. Firth Of Fifth is - of course - played in its entirety, so it's also a slightly different number from the instrumental version in the Genesis set. Ultimately, this is Steve's signature solo and that becomes clear on this evening. A weak point of the set is the version of I Know What I Like, which Steve, as on many previous tours, uses as a playground for his musicians, but also moves further and further away from the version known from Seconds Out. Here, Genesis make the clearest point in a direct comparison.

Between The Lamb Lies Down On Broadway and the closing section of The Musical Box there is a break that does not exist on Seconds Out. The small interruption is used for a change of instruments, but one wonders why this has to be. Of course, this does not detract from the powerful force that Hackett's band unleashes at the end of The Musical Box. With Supper's Ready, the band naturally sweeps fans of early Genesis off their feet, and The Cinema Show doesn't fail to make an impact either - again complemented, by the way, by Aisle Of Plenty, which is not included on Seconds Out. This ends the regular set - which also means that the remaining tracks from Seconds Out were pushed into the encores.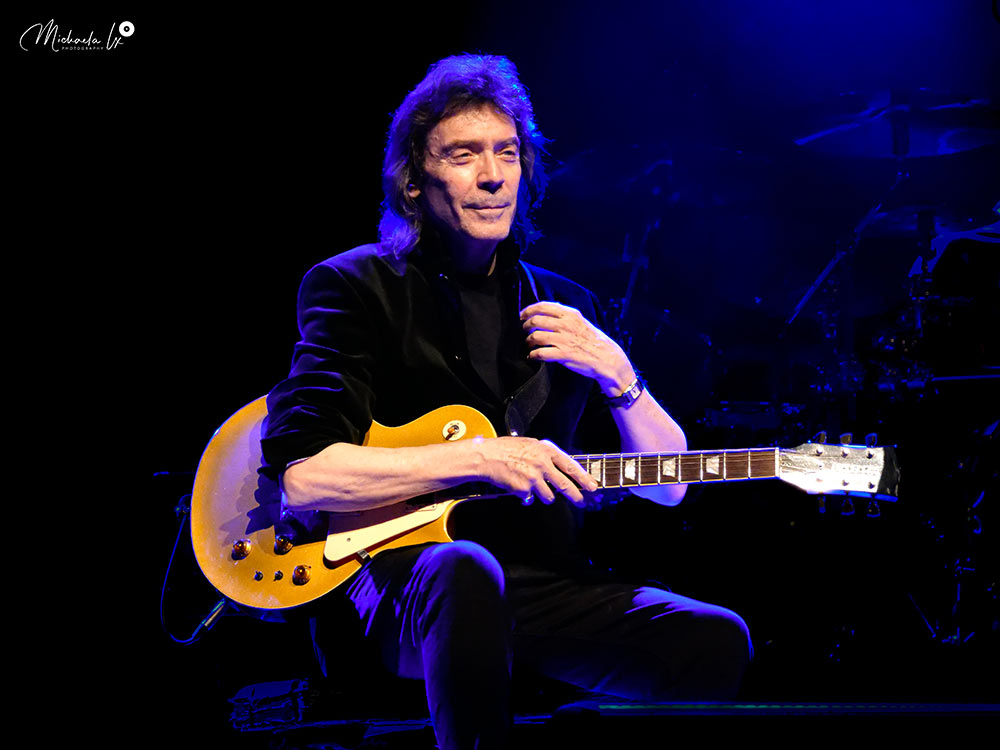 After the solid Dance On A Volcano, Craig Blundell is given ample opportunity to let off steam during a demanding drum solo. Without a doubt, this is a highlight of the show. As usual, this segues seamlessly into Los Endos, which (as usual with Hackett) is enriched with sequences of Slogans. At the end, Nad comes on stage again and sings the background lines of the album version - a nice gesture!
Steve Hackett and his band deliver a fantastic show as always. These days he had to involuntarily face the comparison with Genesis themselves, who undoubtedly had the emotional momentum on their side due to the announced finality. Steve, however, has been consistently delivering new music for years and he plays old Genesis classics. For that alone, one can only say thank you. So we are looking forward to more great moments with Steve Hackett and his band on stage.
Author: Christian Gerhardts
Photos: Michaela Ix