Djabe & Hackett: Live album re-issue with new content
"It Is Never The Same Twice" rereleased
Djabe and Steve Hackett have released quite a few albums together, including many live-albums. A rare gem is the live album It Is Never The Same Twice (with Gulli Briem) from 2018 (capturing two 2017 shows), a CD/DVD set that was limited to 500 copies only. The set contains a CD with recordings from Miskolc and a DVD with footage from the Budapest show. You may check our news item about this from 2018 (click here).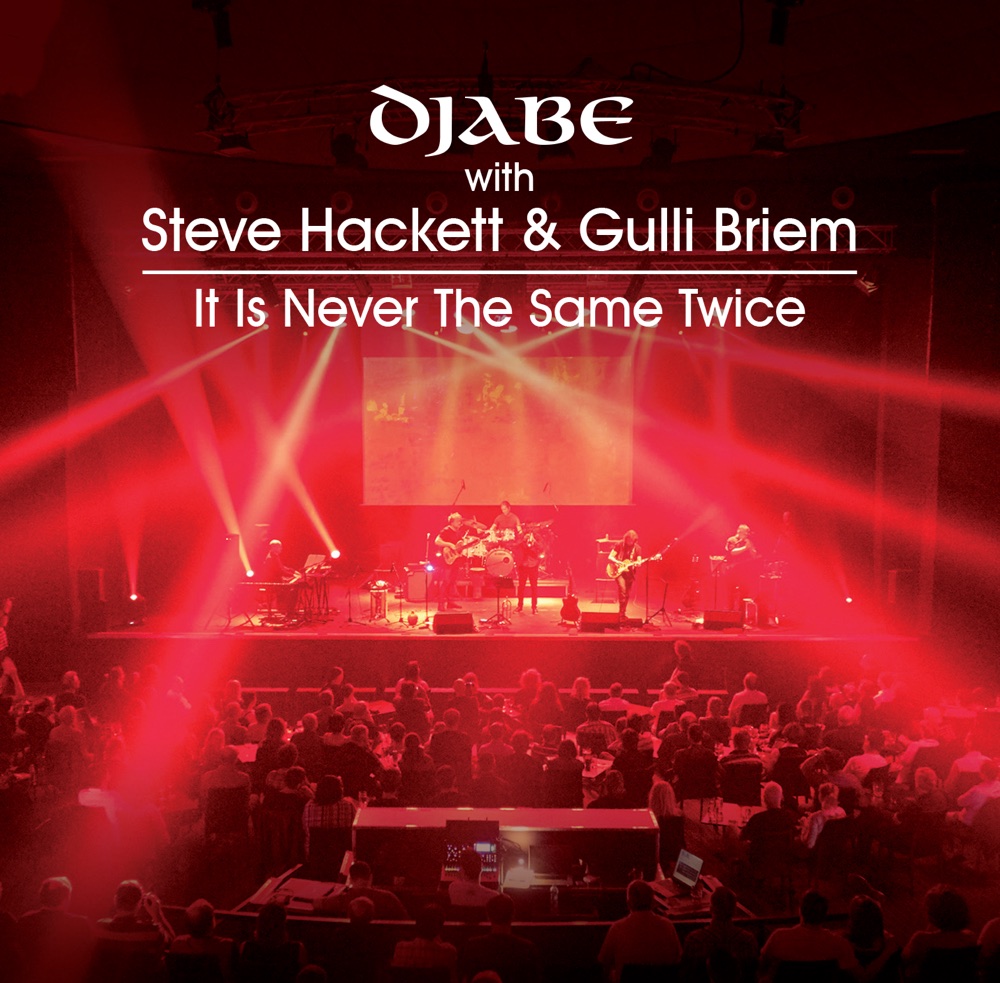 Djabe have now released a new version of this live-album. But this time it's a CD only and it contains the essence of the Budapest gig.The new CD was released in Ocotber already.

Lava Lamp
The Steppes
Pain Forest
In That Quiet Earth
Awakening City
Last Train To Istanbul
Steve's Accoustic Set
Fly On A Windshield
Please Don't Touch
Budapest Jam
Hang Drum Song
This Is Not America
Clouds Dance
Los Endos
Compared to the DVD of the 2018 release, the tracks 4000, Walking Away From Rainbows, Ace Of Wands, Firth Of Fifth, Extra Dimensions and Distance Dance are missing here.

The new edition of It Is Never The Same Twice is only available in Djabe's Online-Shop for a fair price.
---
published on 22.11.20 10:24 by
Christian
@
Steve Hackett
---
Djabe & Hackett: Live album re-issue with new content Comments:
Kein Kommentar möglich

If you want to submit a comment, you will have to log in!
---