Tony Banks: "Selling England" re-recording in September
Orchestra version - Nik Kershaw sings three songs
This is a big surprise: After Roger Waters recently announced his own version of the Pink Floyd classic Dark Side Of The Moon, Tony Banks is pursuing a similar project. Together with the Czech National Symphony Orchestra, he has re-recorded a classical version of the Genesis classic Selling England By The Pound on the occasion of the 50th anniversary of its release. On some tracks (Firth Of Fifth, More Fool Me and The Cinema Show) Nik Kershaw contributes the lead vocals, all other tracks are purely instrumental recordings.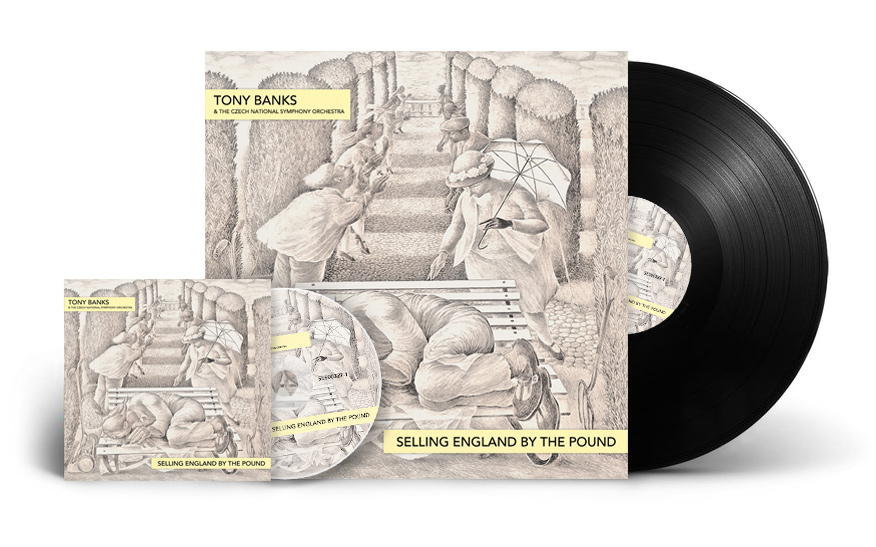 Tony Banks says: "It was always my dream to re-record this album. Phil couldn't play drums during the last Genesis tour and I wondered what a Genesis album would sound like without drums. So this idea came up and after the tour I had the time and started the project with the Czech National Symphony Orchestra. I actually wanted to release it as a purely instrumental album first. Tracks like Dancing With The Moonlit Knight or The Battle Of Eppig Forest worked very well that way, but on Firth of Fifth, for example, I was missing the vocals, so I asked Nik Kershaw to sing a few tracks. I like his vocals on The Lamia on Steve's [Genesis Revisited II] album and I knew him from previous projects anyway."
This new recording will be released on the occasion of the album's 50th anniversary as LP and CD on 8 September by NAXOS.
UPDATE 2 April: This news was posted on 1 April 2023 and apparently is an April Fool's Joke!

---
published on 01.04.23 02:22 by
Christian
@
Tony Banks
---
Tony Banks: "Selling England" re-recording in September Comments:
Kein Kommentar möglich

If you want to submit a comment, you will have to log in!
---