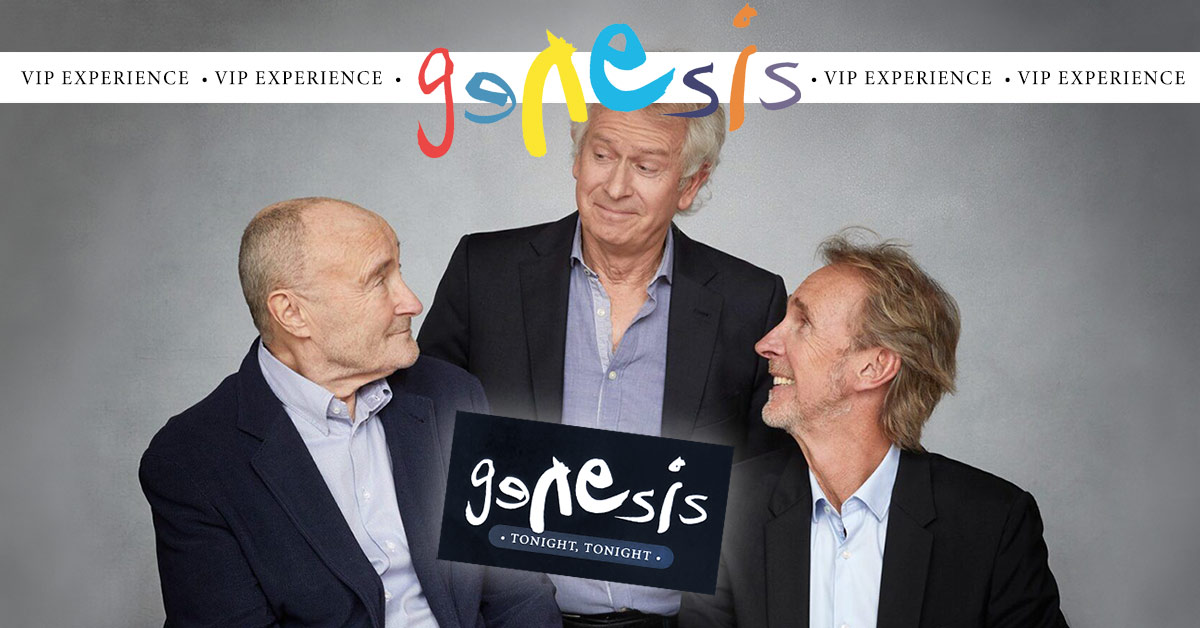 Genesis - Tonight, Tonight: VIP Experience
How the VIPs celebrate Genesis

Tonight, Tonight - that's the name of the VIP package that could be booked for the shows in the UK. At first there was talk of a kind of cocktail party with a few show elements, but in fact there was a full-fledged dinner. So it was not a cocktail party but a real dinner event. The level was more or less upmarket with a selection of different drinks.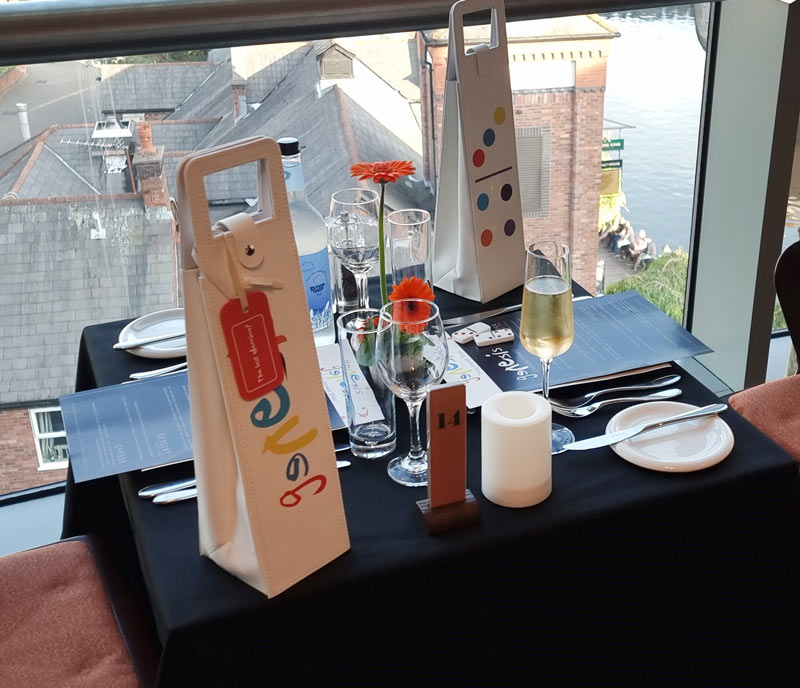 There were maybe 20 of us in Birmingham, most of whom I felt were there because it was the most expensive thing you can get at a concert like that - and not so much because they are huge fans of the band. This then came in handy during the quiz! The quizmaster went around to all the tables, introduced himself and asked people to say a few words about themselves. I mentioned that I knew the details about the band pretty well and he replied that this was probably not the case with the other participants and that I had a good chance of winning the quiz. Then came the quiz and there were 6 questions with 4 multiple choice questions each:
In which year did the first Genesis concert take place?

Which member was the first to release a solo album?

Hackett, Banks, Gabriel, Phillips
Which single had the highest chart position in the 80s?
Mama, The Knife, The Musical Box, In The Cage
Who was the first drummer?

John Silver, Ray Wilson, Chester Thompson, Chris Stewart
What time is mentioned in Blood On The Rooftops?
9 past 5, 5 past 9, 5 to 9, 5 past 8
Rutherford & Banks, Hackett & Gabriel, Rutherford & Hackett, Gabriel & Banks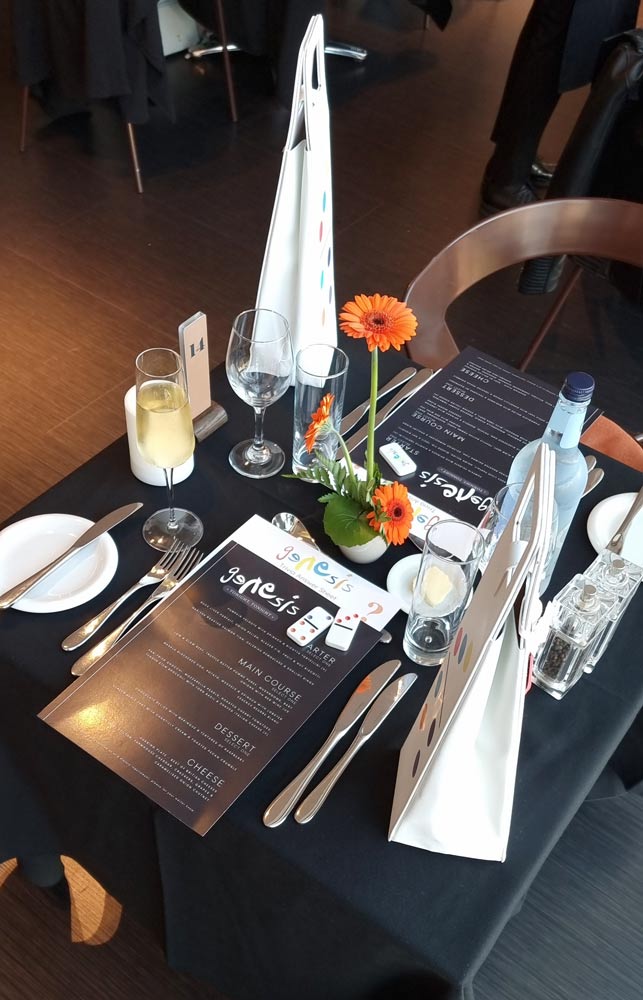 Well, there I sat and asked myself, what should I choose for the last question? So I called the quizmaster and explained the situation to him - he said that was what the management had come up with. So I simply wrote the three names of the founders that appeared in the answers on the paper. Well, then it took a while until they had the evaluation and I got all 6 points, while nobody else had more than 3 correct answers. The quizmaster also acknowledged that my answer was the most 'correct'. My Special Prize as winner was then the exchange of the regular VIP cymbal metal token for an individually numbered and of course not available anywhere else of the same kind. By the way, I forgot to ask which of the answers to the sixth question was actually defined as the correct one, and unfortunately I don't know if there were different questions each time at the other VIP dinners. I will be able to check that in Berlin in March ...
All in all, the VIP event was quite entertaining, and there were a few goodies that you only get at such events. For this you had to pay an additional 350 Pounds - and of course everyone has to know for themselves whether this extra is worth so much money.

Report: Volker Warncke