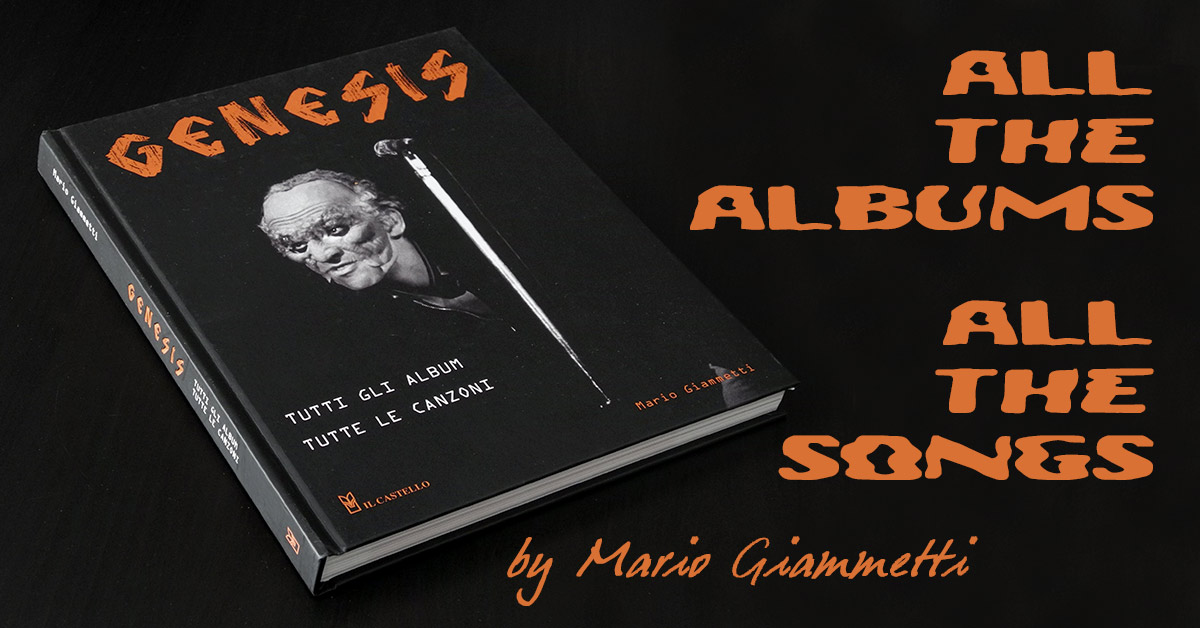 Genesis - Tutti gli album, tutte le canzoni
by Mario Giammetti
Mario Giammetti probably doesn't have to be introduced to anyone in the Genesis fan world. Among other things, he runs the Italian fan club Dusk, which was founded in 1991. The fanclub magazine is only published in Italian, but has been, like no other Genesis fan magazine, a regular release for almost thirty years (without a break!). In addition, it is more up-to-date than almost any website and is becoming more and more visually appealing from year to year. By the way, Mario has also written countless books about Genesis and the solo careers of practically all band members. Oh yes, and he doesn't do it full-time but in his free time. Assolutamente incredibile!
His current book is called Genesis - Tutti gli album, tutte le canzoni, and was published in autumn 2020. Like almost all of his works, it is written in Italian, which will obviously limit the number of buyers. That's a shame, because the book could be a standard work for Genesis fans worldwide, as it deals with no less than all of the studio albums and all of Genesis' songs, as the title suggests.
Since the author of these lines does not speak Italian either, this review must be limited to basic information on the structure, layout and illustration. But given Mario's in-depth knowledge of Genesis, there should be very few or no errors in the text, which cannot be said of every Genesis book author.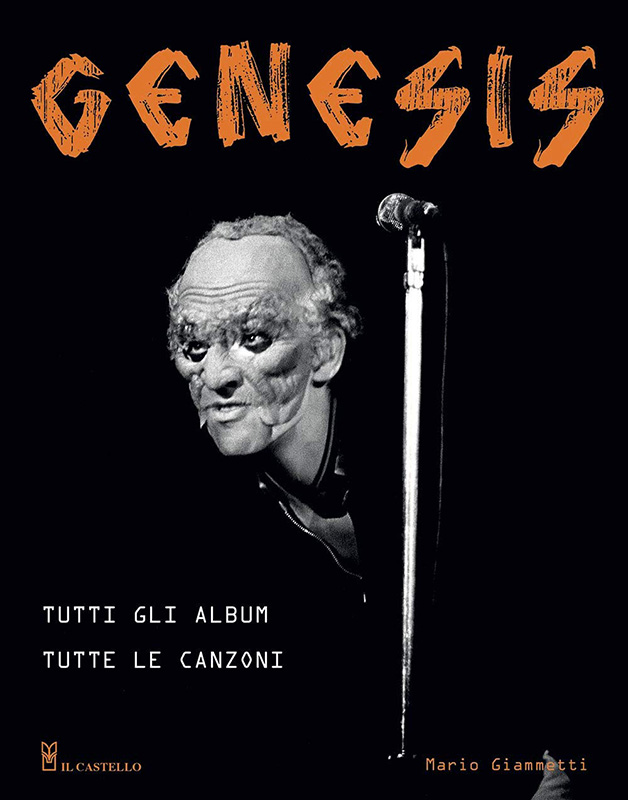 240 pages, A4 format and full of lavish (mostly) color illustrations - these are the key data of the work. In addition to cover images, advertisements, tickets, posters and more well-known photos of the band, Mario also tried to use images that were rarely or never published in books before. The print quality is very good, the book lies comfortably in the hand (thanks to the tight binding) and it is fun to simply leaf through it and to be carried from the first album to Calling All Stations.

And that's exactly how the book "works". After a foreword from Steve Hackett and an introduction by Mario, all (so far released ... you never know) Genesis studio albums from 1969 to 1997 follow in chronological order. The respective chapter for an album shows the album cover relatively large, accompanied by two pages of information about the album including all facts (date of publication, recording location and period, as well as the staff involved in front of and behind the mixer). This is followed by the "tutte le canzoni" part with a list and brief description of all the tracks on the album. These parts are very nicely illustrated and even as an old fan you can find one or the other thing that you have never seen or haven't seen for a long time. The chapters each end with an "outtakes" info box, in which reference is made to single B-sides of the album or other tracks from this era, which can be found e.g. on later releases.
Mario devotes three additional short chapters to special topics outside of the album cycle. These are Peter Gabriel's departure in 1975, the Reunion concert in 1982 and the Turn It On Again tour in 2007.
The work is rounded off with a detailed, non-illustrated discography, which lists all releases (albums, live albums, compilations, box sets, singles), each with a list of included tracks and the date of publication.
A few special eye-catchers should also be mentioned. For example, three photos from late 1967/early 1968 showing the band members outside at Send barns (Ant's home), or a tour itinerary from November 1970. In addition, there are plenty of unknown photos of various fans and of course numerous poster images that you might not be that familiar with. In addition, all of this was designed in a visually very appealing form and shows a lot of research, preparatory work and attention to detail.
The bottom line is that even as a non-Italian speaker, one might quarrel with the fact that the work was not published in English (let alone German). But the type of information it contains and the quality and quantity of the image material definitely justify buying the book ... and it's also a support for Mario's great, decades-long work for Genesis fans. This book simply belongs on the bookshelf of every Genesis fan.
Author and Photos: Helmut Janisch
English by Christian Gerhardts