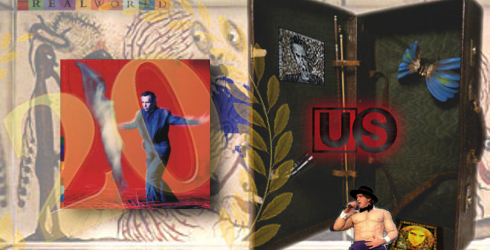 Peter Gabriel - 20th anniversary of Us
A look back

While Peter Gabriel is somewhat belatedly celebrating the 25th anniversary of the So release we have already reached the 20th anniversary of Us. Yes, it has been two decades since it was released. Those who were young twens back then are now fourty-somethings, and many have been accompanied by this album for almost half their lives. It may well be worth looking back what remains of an album that is deemed second most popular album in most surveys.

There are usually a couple of songs that stick with the fans and become favourites. These are frequently the single releases, but at times also other gems. The songs also continue to live with the musicians, e.g. when they put together a set list for a tour to promote the album. There they tend to play as many new songs as possible, whereas, on the tours after that, only some songs survive while others sink into oblivion.

Expectations were very high for Us after its extremely successful predecessor, the more so as Gabriel took six years to release it. The album became different: Where So was elegant, clear and open, Us was down-to-earth, multi-layered and weighty. A common topic linked everything in the album, and this topic was Us and relationships. Every track reflected these issues, albeit in very different appearances. Gabriel also linked in an art project by having a piece of art created by a different artist for each song. He would later vary this scheme with photographies on Up.
Us was Peter Gabriel's first album that was geared for a CD release, so there was no fussing around with bonus tracks. The singles had varying success in different regions. Songs that did well in Germany would stay low in the UK and/or U.S. charts and vice versa. This may reflect the variety of music on the album. After the original version came a remaster (2002) and an SACD (2003). There is no 5.1 version of the whole album, but the Play DVD contains videos with 5.1 tracks for six songs from Us.

Many tracks from Us are really catchy, though with some of them it is not the album version that would be considered the best version. Most of them have many musical layers that bear witness to the intention to apply "us" also to world music and therefore to make use of all kinds of musical influences. It is for the same reason that some of the songs suffer from overload; in fact, some tracks have more musicians on them than other people have on their whole album. Most of them hardly have room to shine as their parts are knit tightly into the song. Most of them also appear to be very interesting people, as one can find out from the additional album Plus From Us (a sort of Us Sources, as it were). And yet there are quite number of songs with lots of potential.

Let us see what remains.

1. Come Talk To Me
The opening song is a good example for many things that happen on Us. Its impact comes from a touching personal story, a good compositional structure, strong lyrics – and yet there are elements that hinder the drive of the song: A couple of bars of an East European women's choir, a few warbling notes from an organ and several other things. There is too much of a good thing. Come Talk To Me is actually still quite lucky in this respect, the basic song idea works out and the (necessarily) less cluttered live versions bring out the power of the song. It is, after all, not a coincidence that this song is still around, still a favourite with the fans and still pops up in a live set.
2. Love To Be Loved
This song has sunk. Gabriel tried playing it at the very beginning of the Secret World Live tour, but he soon dropped it. That is a pity, really, for the song has an interesting structure and a promising climax towards the end. In the live situation it turned out to be too long, apparently. Gabriel did put it on the second CD of the Us version of his HIT album, though.
3. Blood Of Eden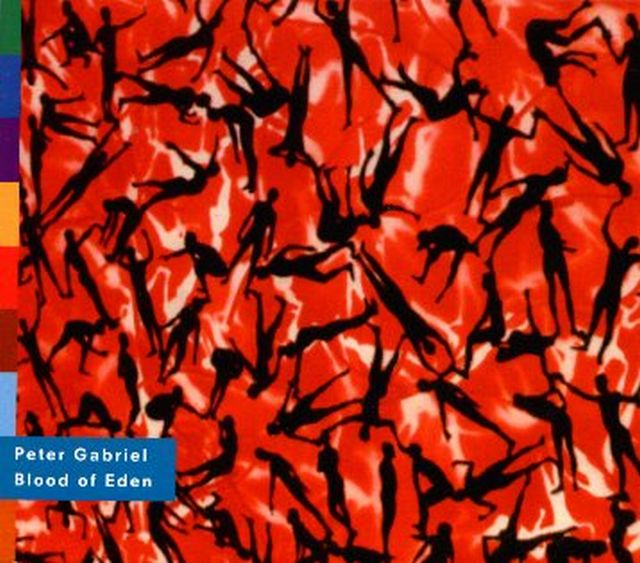 A classic. Gabriel has played it on all tours since (except for the (Still) Growing Up tour) and fans like it, though some find it unbearably corny. The basic idea of the lyrics is interesting. The video for the song shows images in earth colours. Giving Sinéad O'Connor a prominent role in it though she sings only backing vocals will not have hurt sales either. The song is a staple in Gabriel's repertoire and has the distinction of being the first song of the album that was arranged for orchestra on New Blood.
4. Steam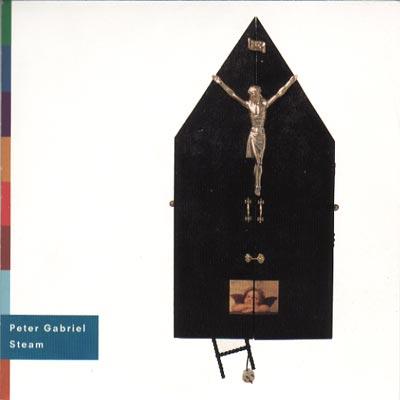 What sounded like Sledgehammer II to many has actually far more depressed sources. An alternate version called Quiet Steam that was released as a B-side gives us an impression of it. The album version was something you could dance to, it had shredding guitar riffs and booming brass alternating and did sort of okay as a single. It was received well on the Secret World Live tour, but then it vanished and was only played again on the brief tours in 2007 and 2009. It is also included in the HIT compilation, and it is a song that lifts one's spirits, though it has never become one of the indispensable songs.
5. Only Us
A slow rhythm and interweaving blankets of sound make up the foundation of this track. It leaves a lot of space for improvisations on a Ney flute, Shankar's electronic violin and the voice of Ayub Ogadar. The result, however, does not really quite go anywhere and offers little to hold on to. Gabriel tried Only Us a couple of times in the beginning of the Secret World Live tour before it was dropped into oblivion from when it has not returned and is not really expected to.
6. Washing Of The Water
What originally was only a little song on the album turned out to be very strong. It has been played on all tours except the (Still) Growing Up tour and has been arranged by Jools Holland for the big band and by John Metcalfe for the orchestra. Its simple composition and wistful melancholy lyrics make it a touching song.
7. Digging In The Dirt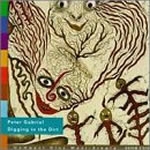 This is the pivotal song on the album. It was the first to be released as a single and has been played on all tours since. It is also the song where the overall topic of the album comes out strongest, albeit in its most bitter form. The musical structure of the song is complex, but catchy, the lyrics revealing and captivating, its strength and energy thrilling. Many fans particularly appreciated the rough rock version played on the (Still) Growing Up tour and felt confused by the orchestral arrangement that did the same thing with disharmonies. In any case this song is very important in Gabriel's oeuvre.
8. Fourteen Black Paintings
Much of this song is instrumental, with gentle, warm sounds from a doudouk and other instruments. What few words are sung come out as a sort of wistful demand with social overtones. The coda is an optimistic move forward. While this was one of the smaller projects of the album, it found frequent use on Gabriel's own documentary material and therefore became something of the theme tune of Us. Its life does not extend beyond that, though. It has never been performed live and does not really feature in the memories of fans, which is a pity, for it is a little gem that is worthwhile hearing more often.
9. Kiss That Frog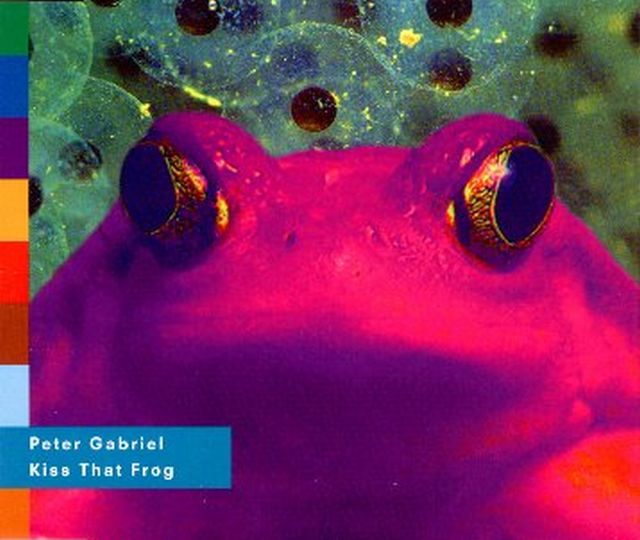 Another song with much potential that nevertheless did not really take off. Perhaps you can see this best from the number of versions there are: an overcrowded studio version that is rumbling along, the cleaned-up original video remix for a cinematic adventure with the mass appeal for a fun fair, a rockier live version with Gabriel playing the mouth organ, and finally the completely new Play remix that sounds the most accessible. After the Secret World Live tour, however, the frog seems to have dived into its pond without even rippling the surface. Will anybody ever muster enough creativity to lure it out again?
10. Secret World
A live staple. The original studio version flows along rather gently. For the live performance Gabriel gave it strength and stressed the vitality that is present despite the deeply contrite lyrics. The focus is on relationships in the lyrics, and so much so that Gabriel named the concert tour for Us after this song. Indeed: With its different parts that are louder or quieter but still keep going, Secret World embraces the listener with much-desired warmth again and again.

11. Lovetown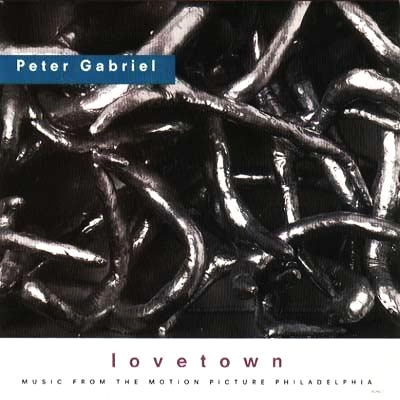 Not really a track from the album, but it was released in its context and also played during the first part of the Secret World Live tour. The song was used in the soundtrack for Philadelphia and put out as a single. After that tour it was put aside, and only returned to the set lists of the Warm Up tour 2007 because of popular demand. Lovetown seems to divide the fans. Some disapprove of it, others love it. What is unusual for Gabriel is the harsh way in which he sings the lyrics to dull, almost uninvolved sounds. It does fit the desperation in the lyrics, though. The horns remind the listener of hit songs like Sledgehammer, Steam and The Barry Williams Show. Not enough for some, though.
Now then...

Seven of the eleven songs are still alive, some very much so, some a bit less. This is an impressive result. The album after Us, Up, would have far less to offer, and even So is only marginally better (6 of 9). Us plays an important role in the musical career of Peter Gabriel. The album is justly popular.
by Thomas Schrage
English by Martin Klinkhardt
Another journey through time:
Peter Gabriel – Us – original album review from it magazine #5
Peter Gabriel – Secret World Live tour – gig reports
Peter Gabriel – Secret World Live 2CD – review from it magazine #13
Peter Gabriel – Secret World Live DVD– review from 2003
Peter Gabriel – Secret World Live remaster DVD/Blu-ray – review from 2012