Genesis played their last ever concert
Emotional farewell - no major surprises
On March 26, 2022 Genesis not only played the last show of their The Last Domino? Tour in London, but also their last concert ever. In the past weeks it had been pointed out again and again (at first only implied, then very concretely) that the shows in London in March 2022 will be the last shows at all that Genesis will play.

There had been much speculation in the run-up to the event: Will there be an extra song? Will Peter Gabriel and Steve Hackett be there? Will there be a special speech? The wishes and expectations fluctuated between euphoria and realism and were always accompanied by melancholy. Many fans from all over the world made a pilgrimage to London and some of them also watched all three shows. A lot of celebrities were spotted on all three days and all three shows belong to the strongest of the tour according to those who have seen many shows.
March 26 is a day for the Genesis history books. On this day in 1976 Genesis played their first show with Phil Collins as the singer in London (Ontario) and in 2022 they played their last show ever in London. Also, on this day in 2009, their former drummer John Mayhew passed away.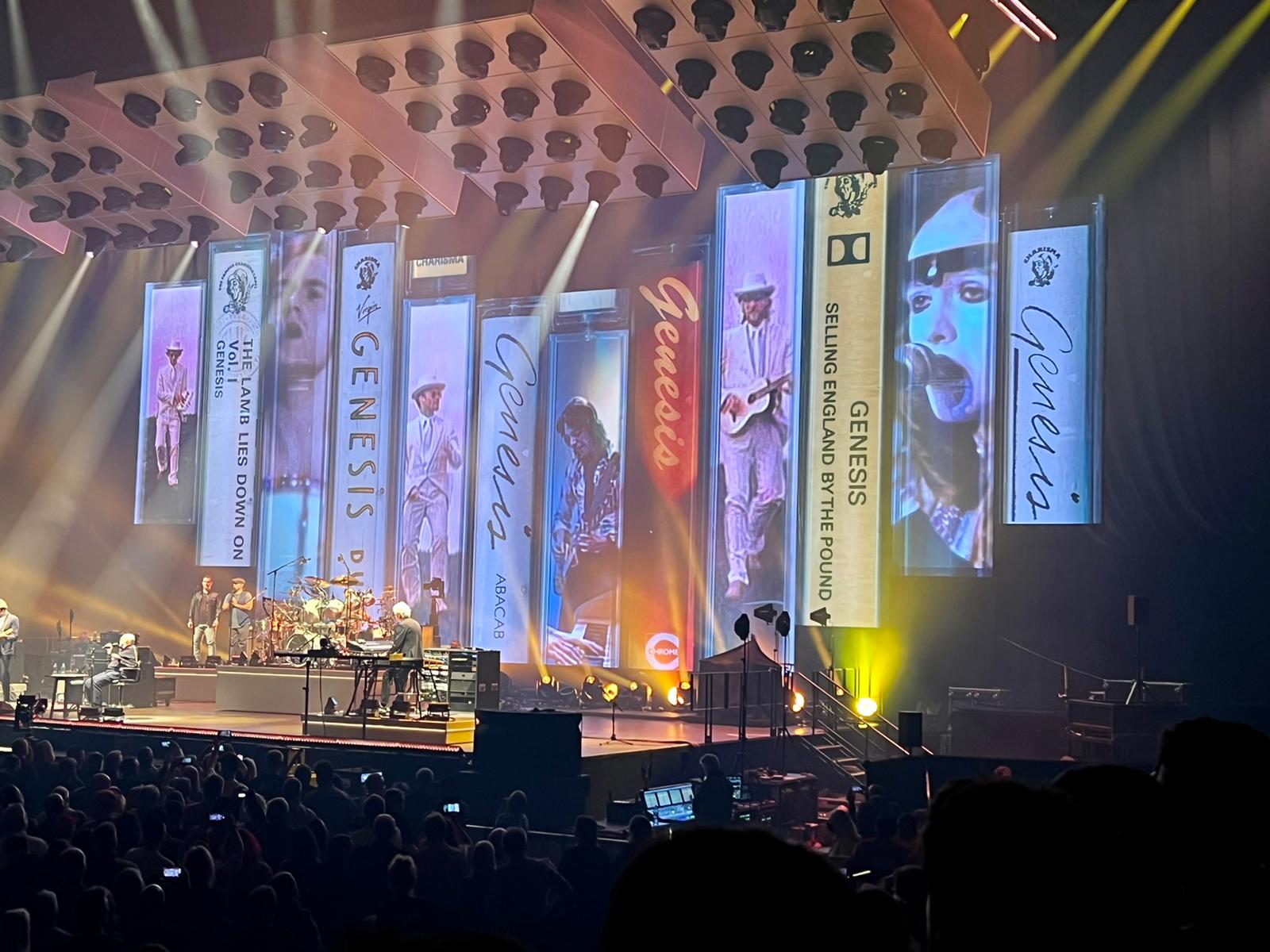 Yesterday Genesis played their set without additions and guest appearances. Phil Collins explained, visibly emotional, that this is the last show of the tour and also the last Genesis show ever. He led through the program with his usual humor. When there was an interjection (Supper's Ready was called for, as usual), Phil replied that Peter Gabriel was in the audience and possibly it was him who called for it. Before the band introduction, Phil acknowledged the crew, singling out the work of Michel Colin (sound) and also that of the manager. During the second verse of Fading Lights, Phil looked very forcefully at Mike and Tony. During I Can't Dance the stage roadies marched across the stage. At the very end, the final farewell lasted a little longer than usual.
The atmosphere was excellent, Phil delivered in London probably his best shows of the tour overall and sang much more powerful than at earlier concerts of the tour, seemed fresh and present and knew how to entertain with his quick wit.
Besides Peter Gabriel, Anthony Drennan, Hugh Padgham, Jack Hues, Tim Howar and Richard Macphail, among others, were spotted from the extended Genesis environment. Backstage photos with Peter, Phil and Richard are now circulating on the Internet.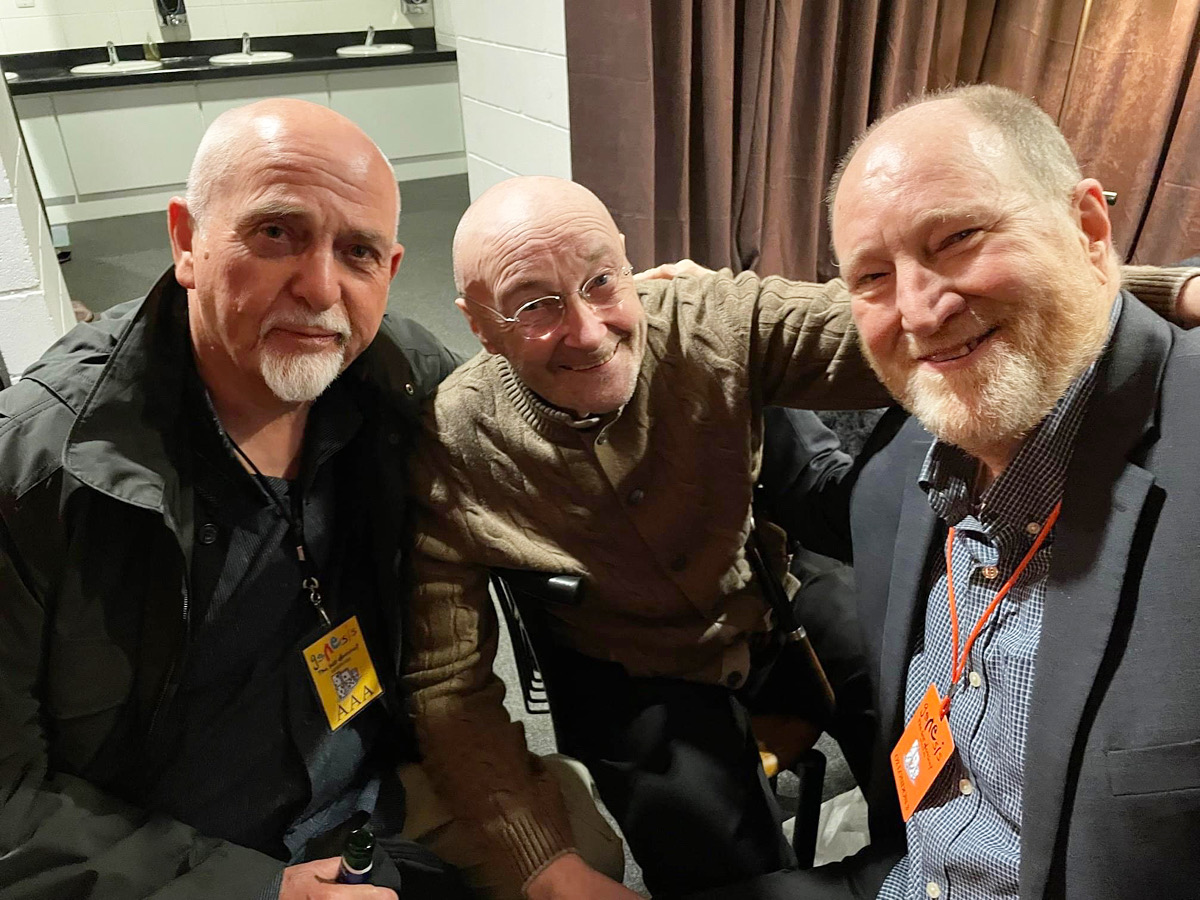 In the end Genesis did what was to be expected: they played their shows, supplemented by a few words at the end and renounced changes or guests on stage. The wish of many fans to see once again Peter Gabriel (and also Steve Hackett) on a stage with Genesis remained unfulfilled.

What remains was an emotional, strong concert in front of a terrific home audience, where fans from all over the world were present. Genesis have now closed the chapter of their active band history. There will be no more concerts. A release around this tour is not planned beyond the documentation of the tour rehearsals. To what extent there will be future releases from the archive is unclear. Either way, Genesis is history as an active band. "Never Say Never," which was a motto that kept the band alive for decades, is a phrase of yesterday.

For Genesis fans a few wishes will remain unfulfilled after this evening. But we thank you for an incredibly long and intensive journey, unforgettable concert evenings and simply great music. Thank you Genesis!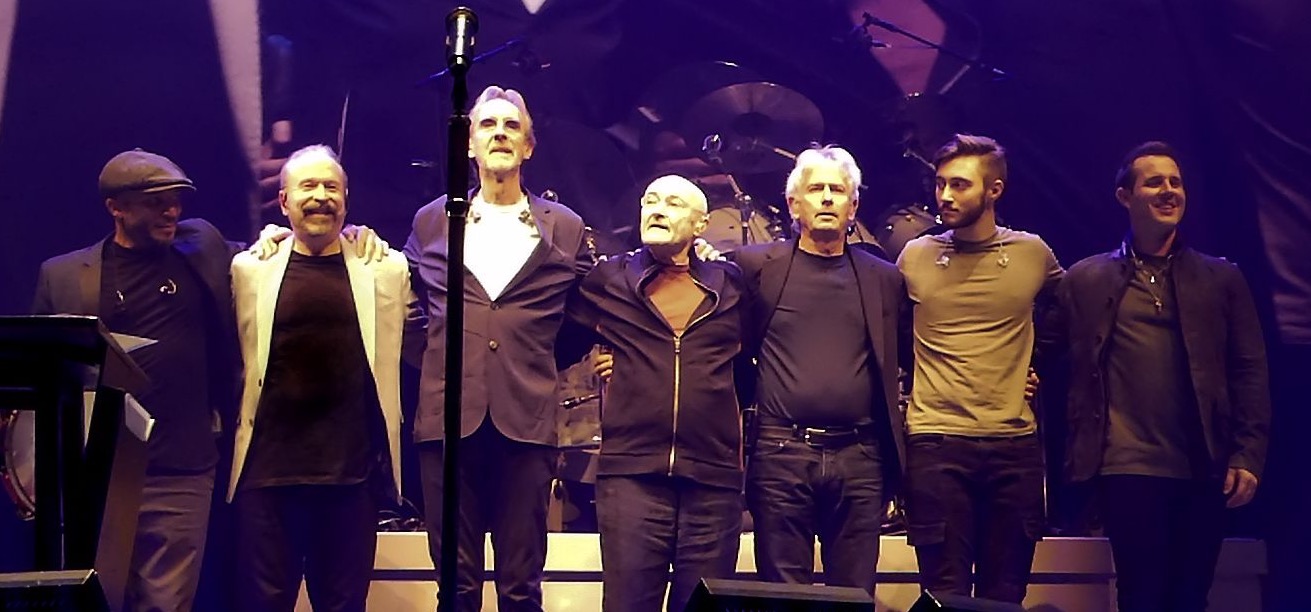 Photos: Christian Gerhardts / Maggie Cole / Veronique Pelletier

---
published on 27.03.22 01:07 by
Christian
@
Genesis
---
Genesis played their last ever concert Comments:
Kein Kommentar möglich

If you want to submit a comment, you will have to log in!
---