Mike Rutherford: Re-recording of "Smallcreep's Day"
Special Edition 2020 to celebrate its 40th anniversary
[This news was posted on April 1st and is - as some of you noticed - an April fool's trick!]

At the end of this week the new Mike + The Mechanics album Out Of The Blue will come out. It contains three new tracks and eight rerecordings of old Mechanics classics.
It looks like Mike enjoyed the rerecordings. He has now decided to create a new version of his debut album Smallcreep's Day, to celebrate its 40th anniversary with a special edition release in February 2020. The recording sessions for this new version will take place this fall. Mike says about the project: "I really enjoyed to rerecord several Mechanics tracks and that went really well. As you can hear, the new versions are better than the old ones. So I thought it would be a great idea to revisit my first solo album and record a new version in a fresh and modern sound." This won't happen without help: "I have asked Daryl Stuermer to find out what I played back then and perhaps I will need him for the recordings as well". Big question is: Will Noel McCalla be available on vocals for the project? "Never say never!", says Mike. More info will follow when we have it.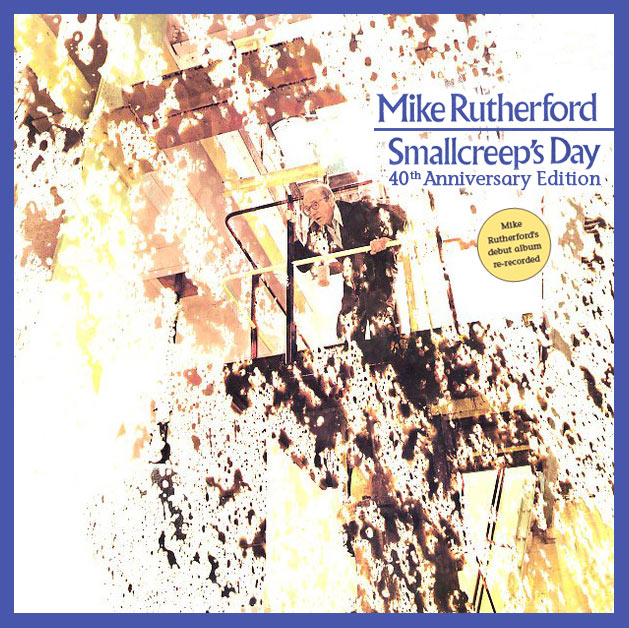 ---
published on 01.04.19 10:50 by
Christian
@
Mike Rutherford
---
Mike Rutherford: Re-recording of "Smallcreep's Day" Comments:
Kein Kommentar möglich

If you want to submit a comment, you will have to log in!
---