Paul Carrack: Two new compilations
Carrack releases Best-Of and rare live tracks set
Paul Carrack is currently on tour in the UK - The 20/20 tour. There will also be live shows outside the UK later this year. During the beginning of the new year 2020, Paul releases two new compilations.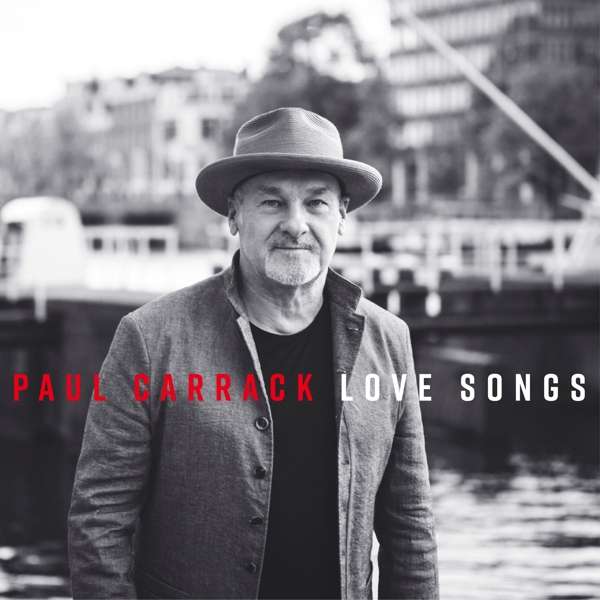 This 2CD contains 38 Carrack ballads - all of them recorded during his solo career.

CD1
1. I Don't Want Your Love (I Need Your Love)
2. How Wonderful
3. Any Day Now
4. Walk on By
5. Keep on Lovin You
6. Satisfy My Soul
7. Only a Breath Away
8. One in a Million
9. All the Way
10. Eyes of Blue
11. Always Have, Always Will
12. (If Loving You Is Wrong) I Don't Want to Be Right
13. Love Will Keep Us Alive
14. If You Love Me
15. Don't Let the Sun Catch You Crying
16. Moon River
17. That's All That Matters to Me
18. My Kind
19. Into the Mystic

CD2
1. For Once in Our Lives
2. You Don't Know Me
3. Dedicated
4. That's How I Feel
5. Let Me Love Again
6. Come Rain or Shine
7. Amazing
8. Share Your Love with Me
9. One Small Step
10. Crazy Love
11. Where Does the Time Go?
12. Am I in That Dream?
13. Perfect Love
14. If I Should Fall Behind
15. The Only One
16. Cover Me
17. I Don't Wanna Lose Your Love
18. With You in Mind
19. Tell Somebody Who Cares
Love Songs will be released on 14th Feb 2020 and can be pre-ordered at AmazonUK and CarrackUK.

LIVE 2000 - 2020: The Independent Years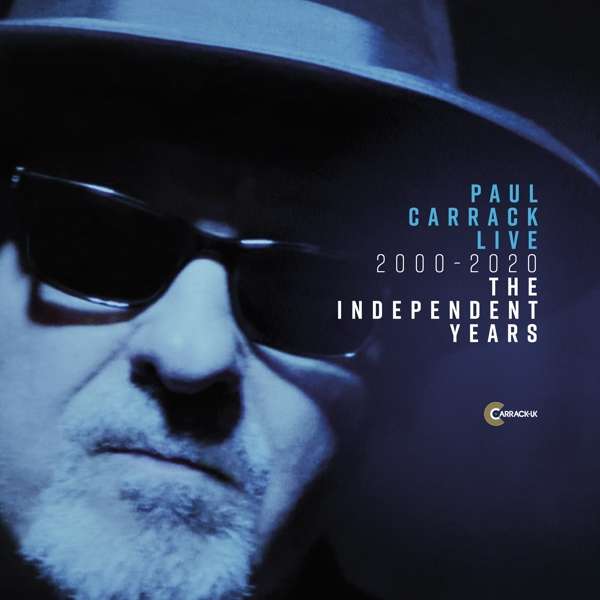 This 5CD-Set contains 75 live-tracks, all recorded during his "independent" years since 2000. The majority are rare and never before released recordings and versions, not only from concerts, but also from TV-appearances. We also find tracks from his former bands Ace, Squeeze and of course Mike + The Mechanics here. The set contains 5 CDs in cardsleeves together with a 16 page booklet. It was already released last month on 21st January 2020.
CD1
1. The Way I'm Feeling Tonight
2. Sunny
3. Silent Running (On Dangerous Ground)
4. Satisfy My Soul
5. Life In A Bubble
6. My Kind
7. Nick Of Time
8. Where Did I Go Wrong?
9. The Only One
10. The Living Years
11. Perfect Storm
12. Better Than Nothing
13. Marie

CD2
1. Into The Mystic
2. Love Will Keep Us Alive
3. Bet Your Life
4. Tempted
5. You Don't Know Me
6. Georgia
7. I Think It's Going To Rain Today
8. If You'd Ever Needed Someone
9. It Ain't Over
10. If I Were You
11. That's All That Matters To Me
12. Dig Deep
13. Don't Let The Sun Catch You Crying
14. Don't Shed A Tear
15. Eyes Of Blue
16. For Once In Our Lives

CD3
1. Don't Dream It's Over
2. Raining In My Heart
3. If I Should Fall Behind
4. Running Out Of Time
5. How Long
6. You Make Me Feel Good
7. Come Rain Or Come Shine
8. These Days
9. Together
10. That's How I Feel
11. Sleep On It
12. Time Waits For No One
13. She Lived Down The Street
14. Never Too Late
15. Nothing To Lose

CD4
1. Another Cup Of Coffee
2. Any Day Now
3. Borderline
4. Just A Little Lie
5. Inspire Me
6. Late At Night
7. Good Feelin' About It
8. Harvest For The World
9. Over My Shoulder
10. Sniffing About
11. No Easy Way Out
12. One In A Million
13. Life's Too Short
14. Watching Over Me
15. One Small Step

CD5
1. Too Good To Be True
2. Happy To See You Again
3. Nothing More Than A Memory
4. When You Walk In The Room
5. Make Your Mind Up
6. Groovin'
7. Let Me Love Again
8. What's Going On
9. Dance To The Music
10. From Now On
11. Long Ago
12. A Beggar On A Beach Of Gold
13. I'm Losing You
14. Nothing Without You
15. Beautiful World
16. Dedicated
---
published on 06.02.20 03:06 by
Christian
@
Paul Carrack
---
Paul Carrack: Two new compilations Comments:
Kein Kommentar möglich

If you want to submit a comment, you will have to log in!
---