"The Genesis Museum" publishes collector's book
The Genesis Museum Collectors Exhibit Book
The website The Genesis Museum has put together an interesting book about "Collecting Genesis" and "Genesis Collectors" (supervised by Adam Gottlob): The Collectors Exhibit.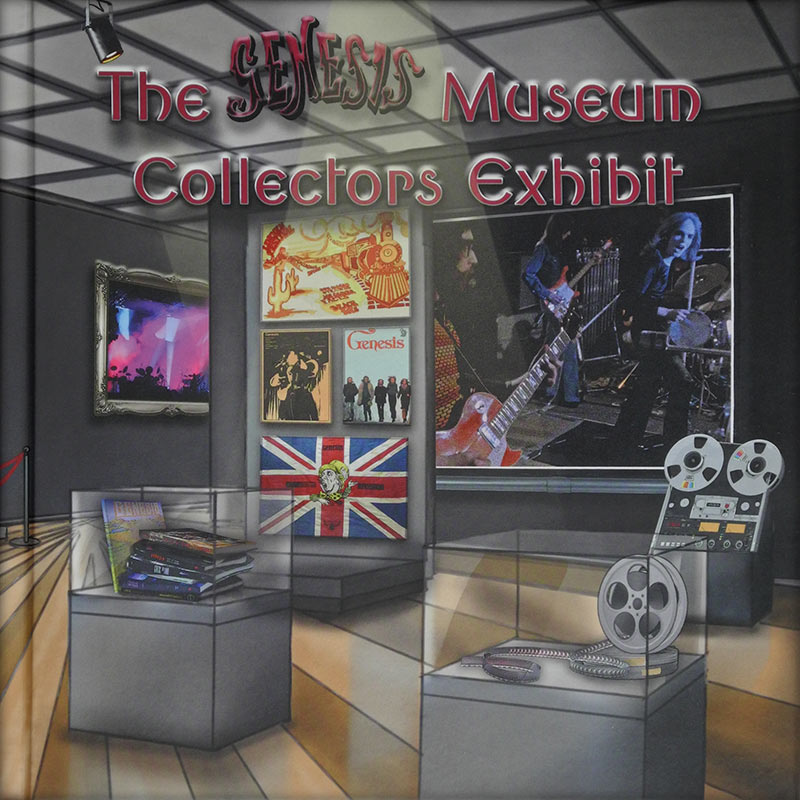 There are over 275 pages of previously unpublished material brought together for the first time in this full color hardcover book measuring 26 x 26cm (10" x 10") - the book weighs over 1.5kg! It contains over 60 contributions from photographers, sound engineers and collectors from around the world. There are also quite a few contributions from the German Genesis Fanclub.

The Genesis Museum writes:
Do you want to hear about Phil's audition with the band in 1970? Do you want to know why Peter left the band in 1975? Do you want a list of the best Genesis albums and songs? Well, you're in luck! There are already many Genesis books with this information, but you won't find anything like that in this book. This is not a photo book or biography book or a book like any other Genesis book ever created. This is a Genesis collector's book.
The book is self-produced, there is no profit motive. Production and shipping are nevertheless of a high standard. Shipping is from the USA and costs about 30$ to Europe, so including the book price is about 100$. Different rates apply for other territories. You can contact The Genesis Museum for any questions or suggestions.

You can order the book here. The trailer gives a small impression of who was involved and what this book is about.
A review of the book will follow!
---
published on 01.09.23 10:26 by
Christian
@
Genesis
---
"The Genesis Museum" publishes collector's book Comments:
Kein Kommentar möglich

If you want to submit a comment, you will have to log in!
---