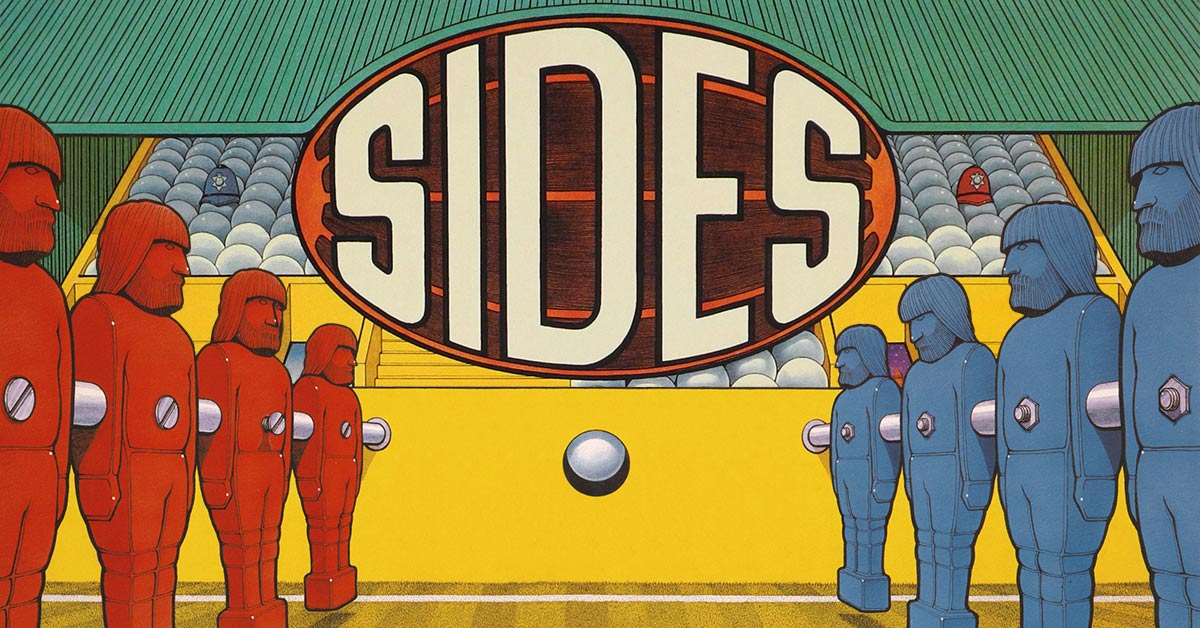 Anthony Phillips - Sides
His third solo album was released in 1979
Background (*1)

When it came out in May 1978 Wise After The Event met rather moderate success as Anthony Phillips began work on a new album. He decided that, unlike the previous album, this would only have new songs on it. He had some doubts about returning to the music business as it was changing rapidly. Punk and New wave were flushing out progressive rock. With his music looking towards folk, medieval and classical music as well as prog, Ant was unlikely to be an exception. His record company therefore demanded shorter, radio-friendly songs from him. Tony Smith, then Ant's manager supported and encouraged him. Ant called in his band from the Wise After The Event sessions to rely on Rupert Hine's art of producing an album. Mike Giles and John G. Perry played the drums and the bass. The record company gave him the idea of having guest singers on the album, so he recruited Dale Newman and Dan Owen. Both had been roadies and technicians with Genesis and actually opened for them as a duo. He also brought in Nick Bradford as a sound engineer to the Matrix studios. Nick had previously worked as the sound engineer on Genesis's albums A Trick Of The Tail and Wind & Wuthering.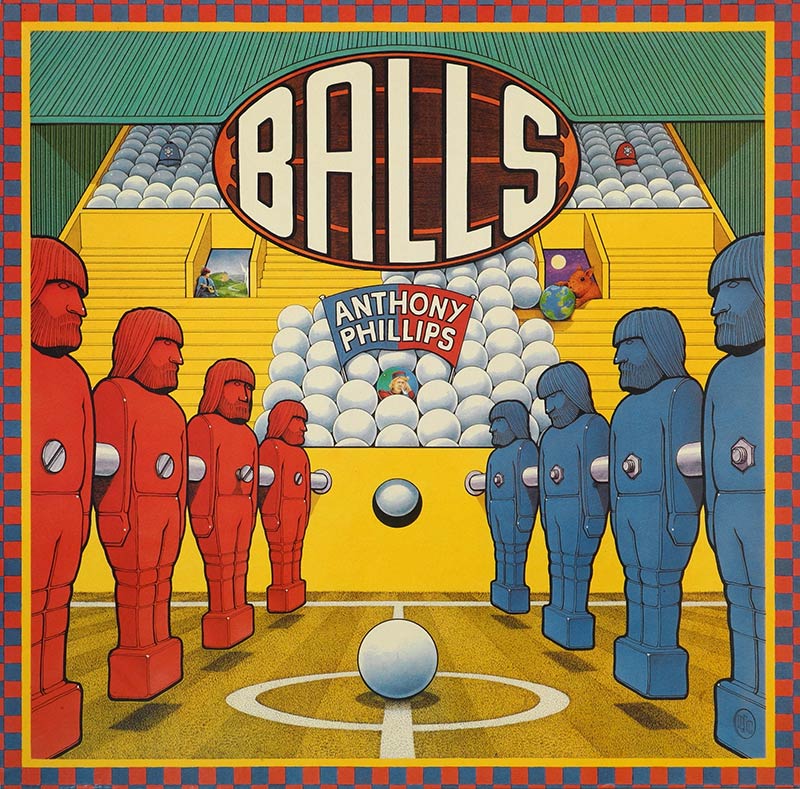 The original title for the album was Balls, a sarcastic reference to the musical doubt in which Ant found himself. That album title seemed too eccentric, though, so it was changed to Sides – much to the dismay of the album artist Peter Cross who had to expand on the tabletop football theme of his delicious artwork. The album title Sides represents the different sides of the LP very well.
Before the actual recording sessions started Ant invited his "band" into the Farmyard studios in Buckinghamshire for two weeks in early October 1978 so that they could rehearse the songs he had written. This was where they developed Um & Aargh and Nightmare.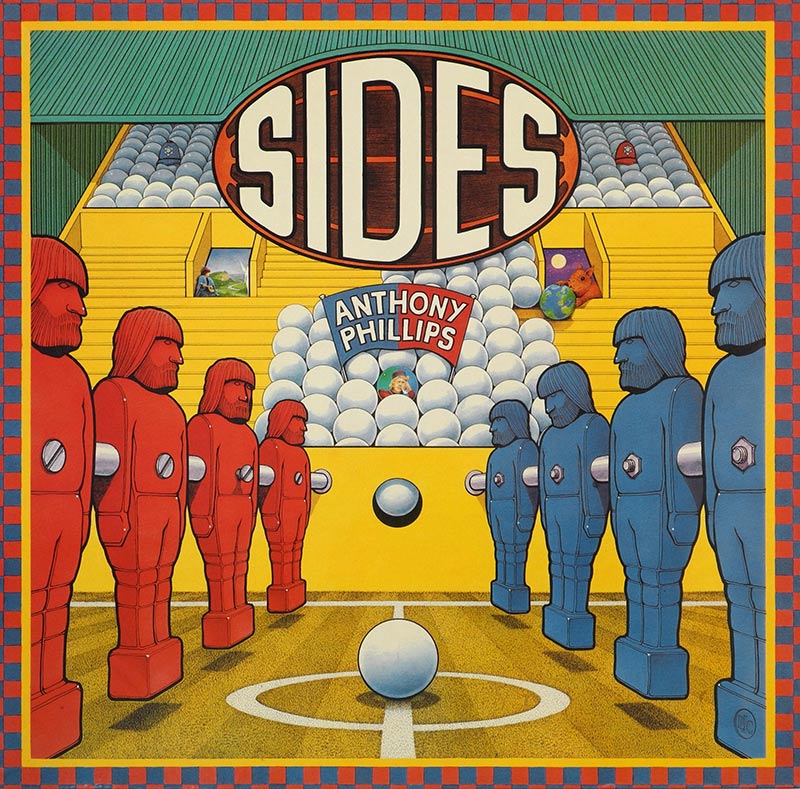 The recordings proper began in mid-October at Essex studios, London, where the masters of Sisters Of Remindum, Bleak House, Magdalen and Nightmare were recorded. They were taken Matrix studios, London, to be mixed by Nick Bradford before they were returned to Essex studios for overdubs and vocals. During this time Catch You When You Fall developed, a piece that would be released years later on Archive Collection I and also in the Deluxe edition of the present release.
It was December 1978 before the master copy was first played to the record company. Its manager, Marty Scott, wanted some instrumental parts added to some of the tracks. Another recording session ensued in which Mel Collins recorded saxophone parts for Side Door. Um & Aargh was changed, and Morris Pert added some fine percussion to Lucy Will and Nightmare.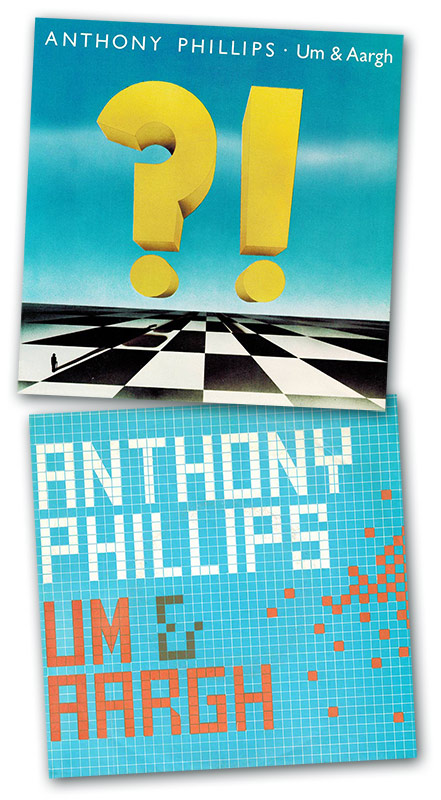 The final master tapes were finished only in January 1979. The sequence of songs was changed as they decided to move the longer, more complex pieces to side two of the LP. The album appeared out in April 1979. The first run of 5,000 came with a free gift of Private Parts & Pieces I that had only been released in Canada and the United States in November 1978. A foosball tournament took place to celebrate the release at Arista Records in London. Um & Aargh was released as the single backed with the non-album track Souvenir. Souvenir was inserted as track #6 after Holy Deadlock on all subsequent CD releases.
Releases (a selection, at least)

LP Arista (UK) (first UK release with bonus of Private Parts & Pieces I ) - SPART 1085 (1979)

Vertigo (Germany and others) (with a sticker "Ex-Genesis-Gitarrist") - 9124 3621984 (1979)

LP Passport (USA, Canada) - PB8-9834 (1979) ?
CD Virgin ?- CDOVD 316 (1990)?2

CD Voiceprint - Expanded and remastered ?- SCD 11 (2010)?
CD Box Deluxe Edition Esoteric ?- ECLEC(2016)?
Single:

Um & Aargh (backed with: Souvenir) – 1979
Cover design and song sequence::
A very important element of the album is the most creative, extremely detailed cover Peter Cross designed for it. A foosball table is at the centre of it. Its figures look a lot like Ant. There are many balls as well as bits and pieces of the previous albums. The back shows lovingly made caricatures of the people involved in the making of the album (Tony Smith is featured in no less than four sequences) and a football scene. You have to have the LP version to really appreciate the details.
The album uses a number of pseudonyms. Ant appears as The Vicar and as Ralph Bernascone, while Rupert Hine is listed both as Humbert Ruse and Hubert Rinse.
Side One - First Half -
1. Um & Aargh
2. I Want Your Love
3. Lucy Will
4. Side Door
5. Holy Deadlock
6. Souvenir (CD only)

Side Two - Second Half -
1. Sisters Of Remindum
2. Bleak House
3. Magdalen
4. Nightmare
Die Songs: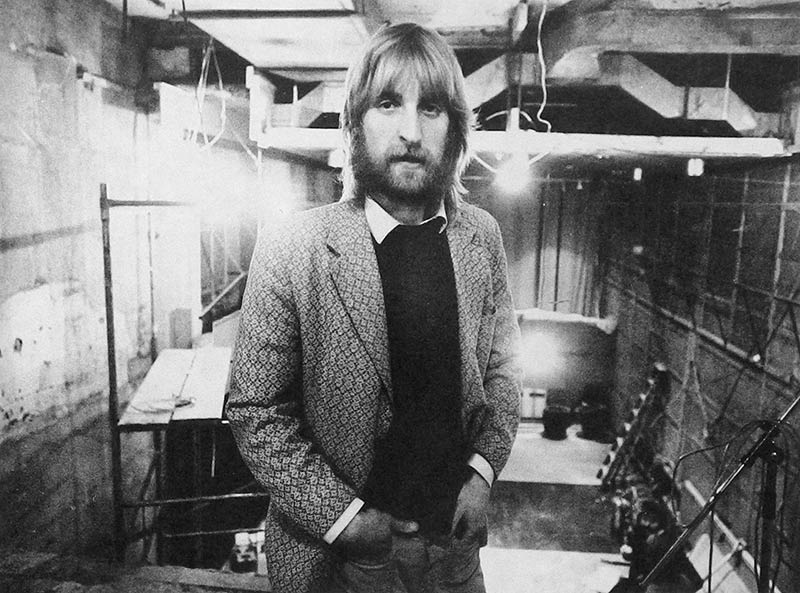 Um & Aargh
A straight rock song kicks off the album. Ant hurriedly sings a lot of ironic lyrics about the attempts to write a hit and battle through the confusion of commercy, idleness and obligations to be productive. The original album title is mentioned in a verse: "I said, "My Song?", he said: "it´s long, it´s got no balls, I said: "That´s neat, but it took me thirty years to write", He said: "your image is incomplete." The insertion of an elegiac guitar solo at 2:25 into this hectic song is very lovely.
I Want Your Love
The first ballad of the album is sung by Dan Owen. Very gently, dreamy, tender, this has much of the preceding album's flair. The vocals invite comparisons with the Alan Parsons Project, while the verse scheme and the arrangement could be from I Robot or Pyramid. Almost too beautiful to escape seeming kitschy.

Lucy Will
Ant wistfully remembers a long lost love? He plays all the instruments himself, fine twelve-strings, gentle keyboards, unobtrusive percussion. Who is this Lucy who forgot the narrator when she became famous?

Side Door
The album's blues number… huh? A saxophone destroys the dream of Lucy. Dan Owen sings again. He is accompanied by blunt bass parts and simple guitar chord sequences. A simple pop song with the standard pattern of verse, chorus, verse, bridge, chorus. But the bass is really cool.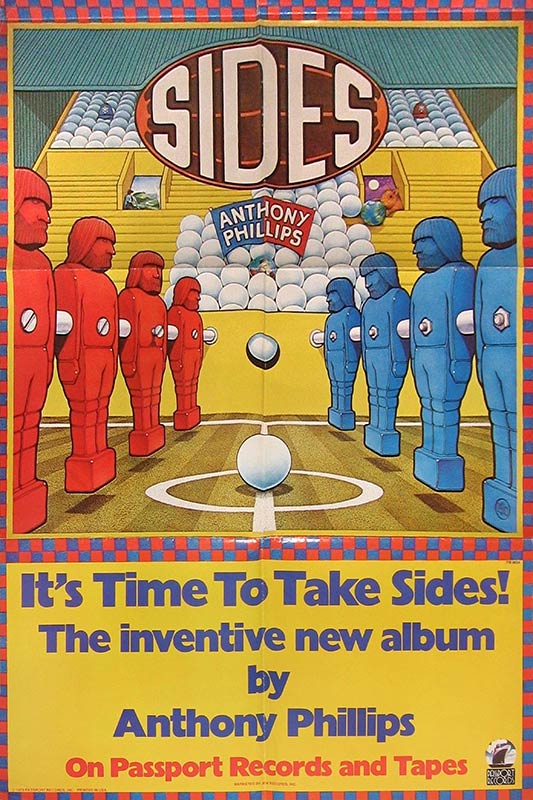 Holy Deadlock
Guitar strumming, pumping bass and Ant's vocals continue the album. Martin Hall (known from his work with Peter Gabriel) wrote the cryptic lyrics that seem to deal ironically with communication problems in a relationship. The quick fade-out is a weak point in the song, but the weird rhythm is remarkable. Is there a connection to 10CC (not only because of Dreadlock Holiday), or is this a reference to Bleak House, which contains a family called Dedlock?

Souvenir (CD-releases)
This single B-side has wonderful guitar, gentle vocals and a flute solo by John Hackett. A melancholy piece that would not have been out of place on Mike Rutherford's solo debut.


Sisters Of Remindum
Finally, a prog track! Whirling pianos invited us to follow the bass and the drum, staccatos raise the song to unexpected levels before it drifts away in quiet piano sounds. This delicious instrumental is a highpoint of the album. Very Genesis-like. Ant wrote the track in 1977 for the Wise After The Event album. Should the Sisters remind'um not forget his musical roots?

Bleak House
Ant sets part of Charles Dickens's novel to music (*2)
Bleak House begins with a quiet keyboard bit until Dale Newman's vocals come in. Dreamy, melancholy, picking up on the atmosphere of Victorian England with spinet keyboards, acoustic guitar, piano in the best traditions of Genesis with a great chorus. A brilliant interpretation of the family/social drama. This and Magdalen are the highlights on the album. A pity the song was not chosen for the 2005 TV series.

Magdalen
Hey, isn't that a mashup of Trespass and Wind & Wuthering? Acoustic guitars start off, the vocals come in, guitar, bass and drums drive the song on before the acoustic guitars are reprised and it all ends in a huge instrumental finale? No, another break with Dale and Ant's pleading vocals. The song reminds me of the big tracks of the previous album. At almost eight minutes, it is the longest track on the album. Is Ant referring to Mary Magdalene? There seems to be a link to Magdalen Chapel in Edinburgh via the lyrics. (*3)

Nightmare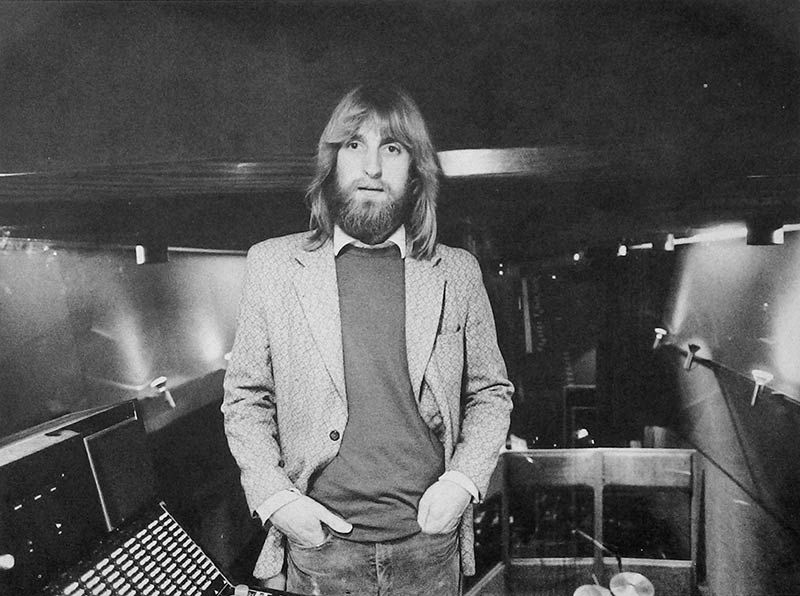 A grand instrumental finale for the album. Ant's lead guitar leads the way. Drums and bass submit to this worsening nightmare. At 2:25 the guitar plays a kind of morse sound that is accompanied by looming keyboards. This is dissolved in a drum roll that propels the song towards its end – until it is interrupted by the intro sequence that does not seem to ever want to end in the ominous gloom before it finally does end in a fine bass solo.
The Deluxe-edition
The deluxe edition contains a CD with lots of bonus material, mainly instrumental mixes of the album tracks.
This is for people who are interested in alternate versions or in how the songs developed. Standout tracks are Catch You When You Fall, a folk pop instrumental in the style of the late Strawbs, the piano piece Before The Night (which would have been fine on a PP&P album) as well as the original mixes of Lucy Will without the added congas and of Side Door without the added saxophone. The alternate mix of Sisters Of Remindum has a stronger piano sound.
The remastered stereo mix has fine treble and a slightly improved stereo impression. Since I cannot listen to surround sound I cannot say anything about that.
I recommend buying this version. The fine and stable package with beautiful artwork and a poster makes the decision easier.
Schlussbemerkung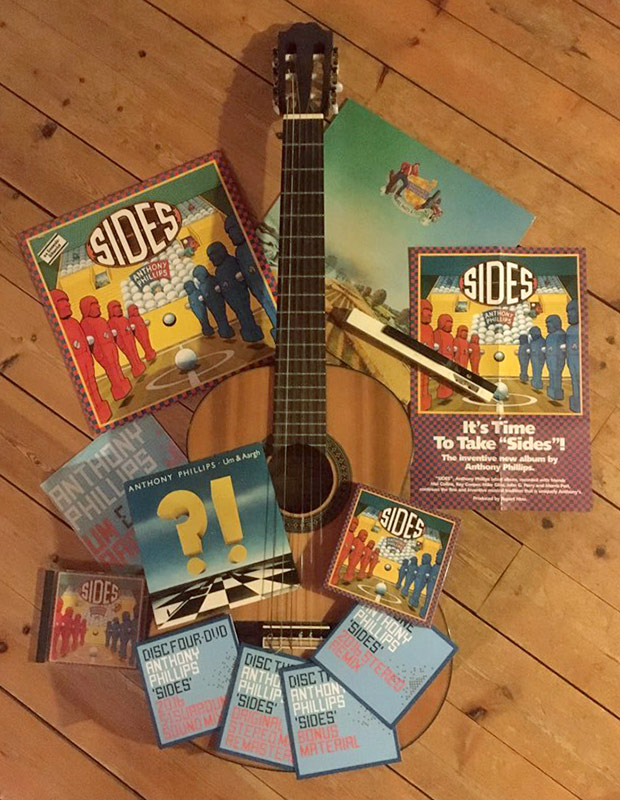 People who enjoyed Ant's first two albums and the debut of the Private Parts & Pieces series will be surprised by Sides. The first half begins, after all, with a straight pop/rock song and is followed by an almost schmaltzy ballad. And on we go until Holy Deadlock. It is almost as if 10cc, the Alan Parsons Project, Quantum Jump and a light version of Genesis met for the album. Listeners may be confused, perhaps even discontented when they come to the second half of the LP – only to be thrilled by an instrumental. This is the Anthony Phillips of Trespass times, isn't it? The next two tracks confirm this impression. We are prepared to let the album gently fade out when a rousing instrumental, Nightmare, brings the musical rollercoaster ride to a quick end. What the heck was that? Let's hear the words of the producer Rupert Hine: "I don´t think "Sides" gained a lot more by the attempts at more commercial song-writing, outside singers and so on. It´s still a good album, but you can hear these attempts to make the music perhaps slightly more widely appealing for better and for worse." (*4)

It is a good album full of ideas and of variety. It seems very intent on writing and recording the perfect song. This may be due to the long production time. It is almost like a case of too many cooks spoiling the broth or as if Ant could not decide to stop working on the album. A number of compromises were made, beginning with the new title and ending with the change in the song sequence. This is part of what appeals to me in this album. It is Ant's most diversified album and it holds his own in the world of Genesis. As Ant puts it: "Sides is quite commercial in some respects but quite progressive in some areas. I think a lot of people would like to hear stuff like that. I would liked to do another one like it, no doubt about it but it just was impossible." (*5)
Author: Thomas Jesse
English by Martin Klinkhardt

Sides
is available on 3CD/DVD-A at amazonUK
References
(*1) see: Linernotes of Deluxe-edition boioklet
(*2) see:
Bleak House
,
Bleak House TV Series
(*3) see:
Magdalen Chapel Edinburgh
(*4) see: Rupert Hine quote in booklet of Deluxe-edition, p. 8,
YouTube
(*5) see: Anthony Phillips Booklet of Deluxe-edition, p. 10