A new compilation album is certainly not groundbreaking news for the band's fans or a "must have" in terms of acquisition. But it was also to be expected that 14 years after the Turn It On Again Tour, Genesis would again offer the masses a catalogue overview. This time, there is a novelty: For the first time, a best of set is also available on vinyl, in this case as a 4-LP set. However, there are no special editions in coloured vinyl.
The announcement of this compilation has also caused some confusion. There was talk of a tour start in Birmingham instead of Dublin and a return to the concert arenas in 2021/2022 - although no concerts have been announced for 2022 so far. They also let the fans know: The compilation will cover most of the live set. How much Genesis actually spoiled in the end remains to be seen.
In Europe, The Last Domino? will be released as a 2CD and 4LP set on 17 September. The following tracks are included:

Duke's End
Turn It On Again
Mama
Land Of Confusion
Home By The Sea
Second Home By The Sea
Fading Lights
The Cinema Show
Afterglow
Hold On My Heart
Jesus He Knows Me
That's All
The Lamb Lies Down On Broadway
In Too Deep
CD2
Follow You Follow Me
Duchess
No Son Of Mine
Firth Of Fifth
I Know What I Like
Domino
Throwing It All Away
Tonight Tonight Tonight
Invisible Touch
I Can't Dance
Dancing With The Moonlit Knight
Carpet Crawlers
Abacab (edit)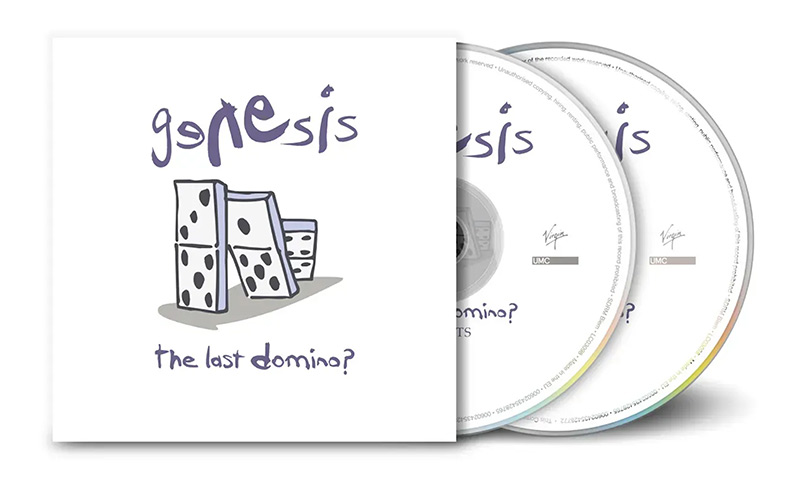 With the exception of Abacab, all tracks on this compilation are album versions. It was a bit confusing that Domino is listed as "Domino Medley" in online shops. This has also been the case on Spotify for some time - why they did this is unclear. Unsurprisingly, there are no tracks from before Selling England By The Pound and none from Calling All Stations. Even A Trick Of The Tail is not represented this time, but Invisible Touch, We Can't Dance as well as Selling England By The Pound have a very high share on this compilation. The opener, Duke's End, is a bit weird - here you can assume that this is a hint for the start of the live show..
The booklet of the 2CD contains photos of the tour rehearsals. The 4LP vinyl set comes pressed on heavyweight vinyl housed in a hardback gatefold book-style package with rare and previously unseen images of the band. The formats are available for pre-order in webshops already.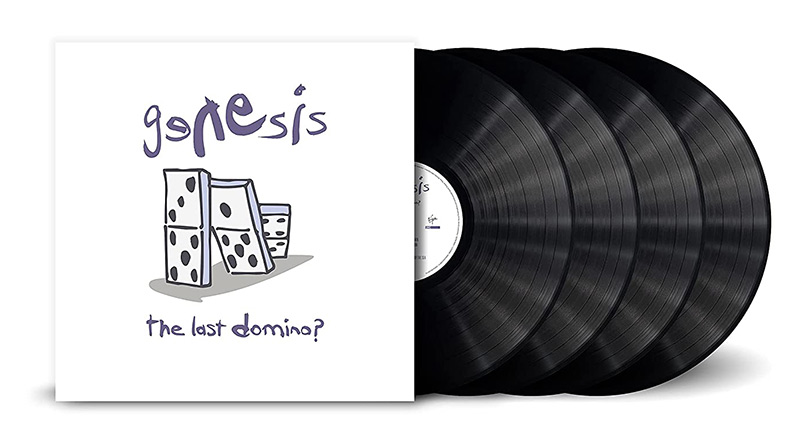 In North America there will also be a compilation with the same name, but it will be released in November (just in time for the tour) and has a few variations regarding the selection of tracks:
Disc 1

Turn It on Again
Land of Confusion
Home by the Sea
That's All
Throwing It All Away
Follow You Follow Me
No Son of Mine
Hold on My Heart
I Can't Dance
Invisible Touch
Afterglow
Duchess
Misunderstanding
Jesus He Knows Me
In Too Deep
Domino (Pt. 1 & 2)

Disc 2

Mama
The Carpet Crawlers
Tonight, Tonight, Tonight
Firth of Fifth
Abacab (Edit)
Los Endos
Fading Lights
The Cinema Show
Dancing with the Moonlit Knight
The Musical Box

This compilation rather (but not consistently) follows a hits / prog division. It is interesting that with Los Endos and The Musical Box two great prog classics are included, plus Misunderstanding, the band's first single hit in the USA.
This version is available here.
A detailed review of the set in terms of packaging and overall impression will be available as soon as we have it. You can also discuss this set with other fans in this thread in our forum.

Info compiled by Christian Gerhardts