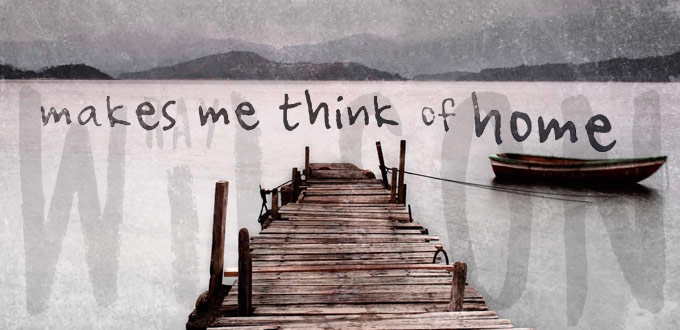 Ray Wilson - Makes Me Think Of Home (2016)
With his band, Ray feels at home
The last time anyone from the Genesis fold has published two full-blown rock/pop albums must have been Genesis themselves, in 1976. Forty years on it is Ray Wilson who repeats this feat, albeit with quite a different motivation. Makes Me Think Of Home was originally conceived of as the "electric" half of the double album concept called Backseat Driver. Ray abandoned the idea for a number of reasons (read up on them in our GNC interview with Ray) and decided to release two separate albums. Sparse instrumentation lends Song For A Friend an intriguing intimacy, whereas Makes Me Think Of Home goes off in a different direction. At 47 minutes, the album is slightly longer than Song For A Friend. It features the full band. Though some of the songs have a melancholic weight that is substantiated by a larger number of instruments, the album also has merry songs, irony and commercial appeal. The songs were written by various people. There are no cover versions, but the album shows the influence of major bands.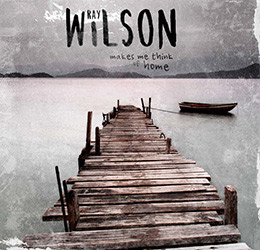 The artwork is delightful. Makes Me Think Of Home comes in a well-designed Digibook much like Steve Hackett's Wolflight or Seconds Out and The Lamb Lies Down On Broadway from the Genesis box sets. It is also available on vinyl and for download. Cover and booklet design are typical for Wilson. Once again, the artwork was created by Thomas Ewerhard. Ray is not depicted on the cover, which was probably a conscious decision. Not having him on the cover distinguishes this album from the far more personal Song For A Friend, which Ray, incidentally, prefers to Makes Me Think Of Home.

How about some U2? The album kicks off with Never Should Have Sent You Roses, a six-minute song. There is a certain irony in the song, and it shows that U2 have influenced Ray. The song if about an English girl who leaves a Scot who is driven to suicide by this turn. The Rose refers to England, of course. We would also like to point out the video for this song:
The Next Life is really serious. Ray sings about his life as it could have been, or rather, how it could have ended before he realized that the meaning of life cannot be found at the bottom of a bottle. Its roughness borders on aggression. But it is always right there. A good rock song.

Lighter moments come along with Tennessee Mountains, though the mood is deceptive. The song tells the story of someone waiting for their loved one in the solitude of the Tennessee Mountains.

Worship The Sun is a real grower. It will take most people a while to get this song. The song structure may remind people of songs from Chasing Rainbows like Follow The Lie, Wait For Better Days – small wonder, as all of these were co-written by Peter Hoff. A saxophone appears in the list of instruments. In a way, Worship The Sun could be called the summer variety of Tennessee Mountains.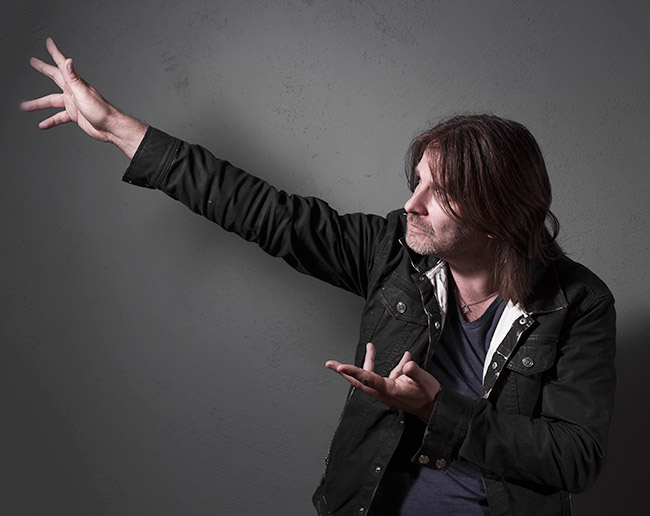 Makes Me Think Of Home is one of the songs at the core of the whole campaign for the two albums. We will leave it up to you to decide whether this eight-minute song is a power ballad or a foray into progressive music or anything else. Makes Me Think Of Home carries a lot of atmosphere and feeling, and Ray added it quite early to the live sets of his "plugged" concerts. There is an obvious influence from progressive music, some Floyd, some Genesis, perhaps some Marillion. The album benefits from it. Ray's lyrics for this song may confuse listeners, as Home refers to Scotland, but the song is mainly about the isolation in his life there, and about the way he would withdraw to the darkness of his studio and still lose his energy there. He would only regain it when he moved to Poland …

Amen To That is the first single, if this could be called like this anymore. It is an entertaining pop song, with a hilarious video to accompany it. It is a marked contrast to songs like Makes Me Think Of Home. The use of instruments resembles the unplugged style of the previous album, but as far as the mood is concerned it fits much better on Makes Me Think Of Home.
Anyone Out There sounds a bit like some of the songs on Unfulfillment. The song builds up cumberously to the chorus before it explodes in your ear. The lyrics are about a man who tries to flee from his life with drugs and alcohol. It is about self-destructive behaviour, but there is always a positive undertone that life is worth living.

Don't Wait For Me and Calvin & Hobbes are two incinspicuous songs. Don't Wait For Me, a song about stalking and the madness behind it, has some parallels to Chasing Rainbows. Calvin & Hobbes is much more original. Interestingly, both were written by Scott Spence who also wrote a lot of material for the grandiose SHE. Calvin & Hobbes is not a rock hammer, but a playful number Scott wrote for his daughter. The main characters are, obviously, the cartoon characters Calvin & Hobbes, and Spence describes what life can be like when seen through the imaginative eyes of a child: Everything is possible.

The highpoint of the album comes at the end: The Spirit sneaks quietly into your ear and will not move again. It is the perfect song for the Tarantino movie that never was made. You cannot help it, the cowboy whistles on horseback, a lovely tune – the album ends on an easy note. And it reconciles acoustic and electric guitars, in a way. It is the only song on the album with Uwe Metzler as co-writer. We are looking forward to hearing how Ray whistles this tune in concert...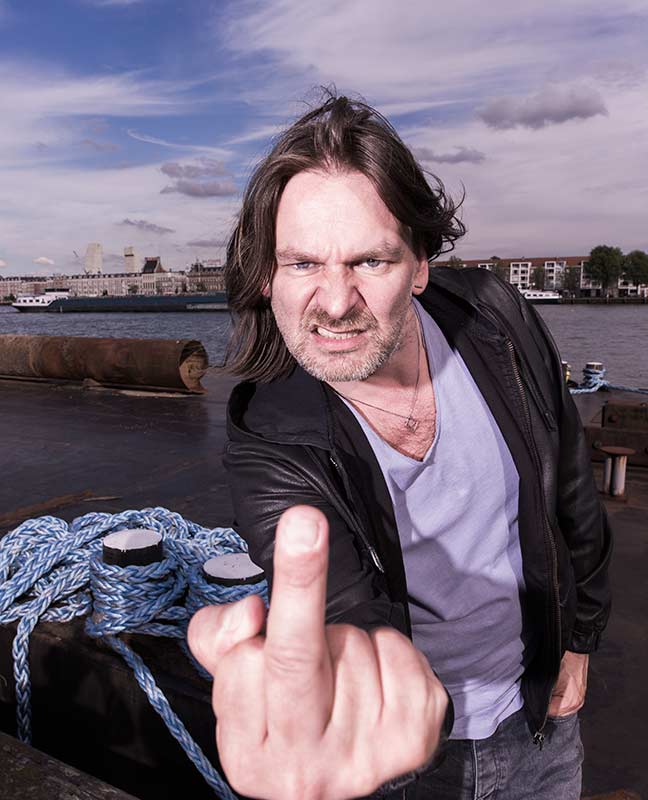 Makes Me Think Of Home will surprise people. When Ray revealed that he was going to do an acoustic album and a band album some fans may have expected a heavy-duty rock album. Makes Me Think Of Home is much closer to Chasing Rainbows than to SHE. This is partly because Peter Hoff has provided many musical ideas. He has co-written the first six songs, and you can clearly hear that on some tracks (Tennessee Mountains, Worship The Sun). Makes Me Think Of Home is always particularly grandiose when it moves away from earlier styles. This is especially true with the title song, but also with The Spirit and, to a lesser degree, with Never Should Have Sent You Roses. Other highpoints are typical Wilson songs like The Next Life and Anyone Out There. Ray has put out an excellent album with a very good production. You could hope for a bit more courage to do something far out or simply a bit more oomph – compare what many consider his best album so far, SHE. But now that Ray has released twenty new songs in a year there is ample material to improve his live shows with own songs. Amen to that!

by Christian Gerhardts, English by Martin Klinkhardt
Makes Me Think Of Home
can be purchased at
amazon-UK
or directly on
Ray's website
Links:
Ray Wilson -
Tour dates 2016/2017
Ray Wilson -
Song For A Friend
-
Review
---