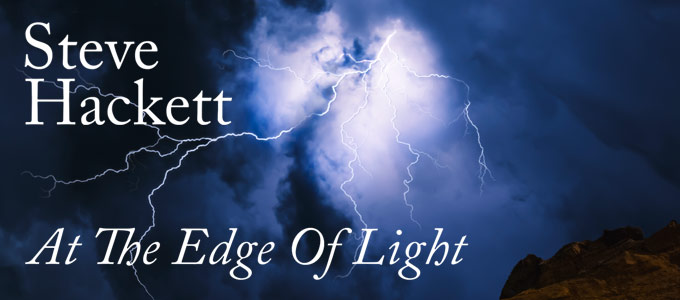 Steve Hackett - At The Edge Of Light (2019)
New rock album with an interesting list of guest musicians due January 2019

Less than two years after Steve Hackett has released his highly acclaimed The Night Siren album, there will be a new rock album early next year. The album will once again be released at InsideOut Music and is called At The Edge Of Light.
It contains ten tracks.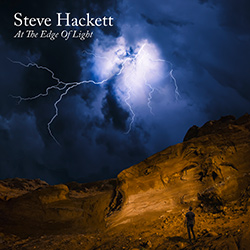 Fallen Walls and Pedestals
Beasts In Our Time
Under The Eye of the Sun
Underground Railroad
Those Golden Wings
Shadow and Flame
Hungry Years
Descent
Conflict
Peace
Between The Night Siren and At The Edge Of Light Steve has also released the live-album Wuthering Nights: Live In Birmingham and the boxset Broken Skies - Outspread Wings.
His new album is once again a rockalbum and Steve himself describes it like this:
"In these dangerous times, deep shadows feel even sharper than usual and we find ourselves standing at the edge of light... The contrast between dark and light weaves its way throughout the album in many ways, from the sense of good fighting evil through to the interplay of dark and light opposites magically combining in cultures, including the heartbeat of India and primal tribal rhythms. Ultimately, this album embraces the need for all musical forms and cultures to connect and celebrate the wonder of unity in this divided world"
There are a couple of interesting contributions on the album: Nick D'Virgilio and Simon Phillips (USA) on drums, Sheema (sitar) from India, Island's drummer and percussionist Gulli Briem, Tar-player Malik Mansurov and bassist Jonas Reingold from Sweden.
Besides them: Paul Stillwell (Didgeridoo), Rob Townsend (Sax/Bass/Clarinet and Duduk), Amanda Lehmann (vocals), John Hackett (Flute), drummer Gary O'Toole, Roger King and Ben Fenner on Keyboards, Dick Driver (Double-Bass), Violinist and Viola player Christine Townsend. The album was produced by Roger King.
At The Edge Of Light will be released on 25th Jan 2019 on CD, CD/DVD Mediabook (including a 5.1 version of the album), 2LP/CD and in digital formats.

Preorder options:

There is also a "Vortex-Vinyl"-variation. This can only be purchased at Steve Hackett's websitre (click here).
Steve Hackett will be on tour again in 2019, presenting Genesis Classics, material from his Spectral Mornings album and of course new songs from At The Edge Of Light. Find all dates and ticket info on our tour dates page here.
---