Genesis: "Seconds Out" on half speed mastering vinyl
New half speed mastering vinyl edition comes in June
It's probably the most famous Genesis live album and also one of the most popular live albums in general: Seconds Out by Genesis. The album has been released in various formats and versions on CD and Vinyl and also in 5.1 within the Live 1973-2007 box set. A new version is coming: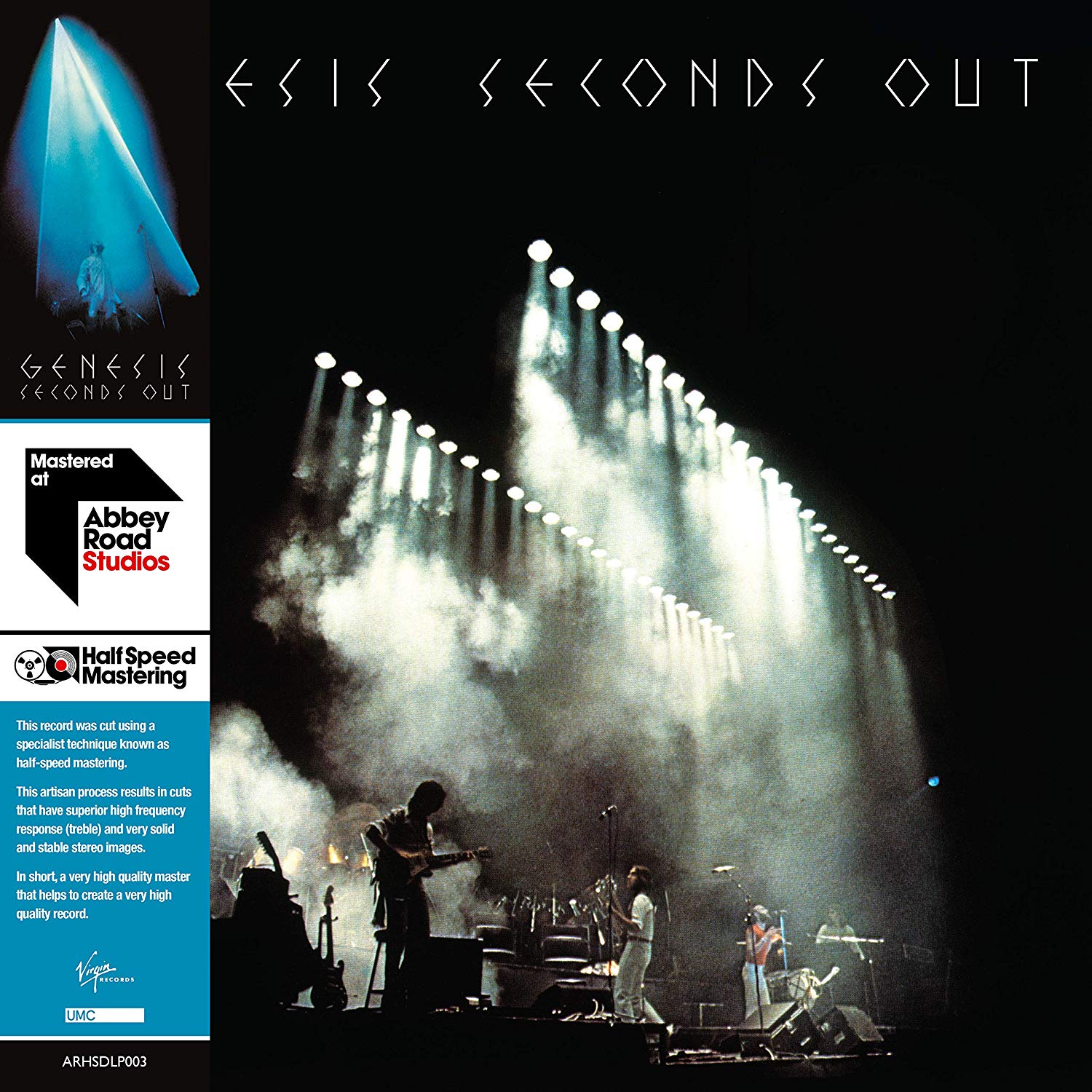 Virgin/UMC have now announced a new release on high quality Vinyl, using half speed mastering technology (you may remember that Peter Gabriel's albums were re-issued using the same procedure a while back, see this news item). The new version is part of the Mastered At Abbey Road Studios series. Based on the info we have at the moment, it will be a heavy weight black Double-LP and plays at 33rpm. The new 2008 mix by Nick Davis was used for this release, but a complete new master "with vinyl in mind" has been prodiced for this release and this will contain less compression and absoluteley no digital peak limiting (source). It will be released on 7th June and can be preorered at amazonUK or AcousticSounds. There are no plans at the moment to reissue more Genesis albums as part of the half speed mastering series.

More information about half speed mastering is available in this video:

---
---
published on 25.04.19 12:20 by
Christian
@
Genesis
---
Genesis: "Seconds Out" on half speed mastering vinyl Comments:
Kein Kommentar möglich

If you want to submit a comment, you will have to log in!
---