New Genesis book "The Phil Collins Years"
Mario Giammetti to publish the sequel
Last year, Kingmaker Publishing (a joint venture of Big Big Train founder Greg Spawton and their manager Nick Shilton, who also works for Louder/Prog) published the English translation of the book Genesis: Gli Anni Prog by Mario Giammetti. The book was simply titled Genesis 1967-1975: The Peter Gabriel Years and was very well received by fans. The book can be ordered directly from the Kingmaker Shop at Burningshed.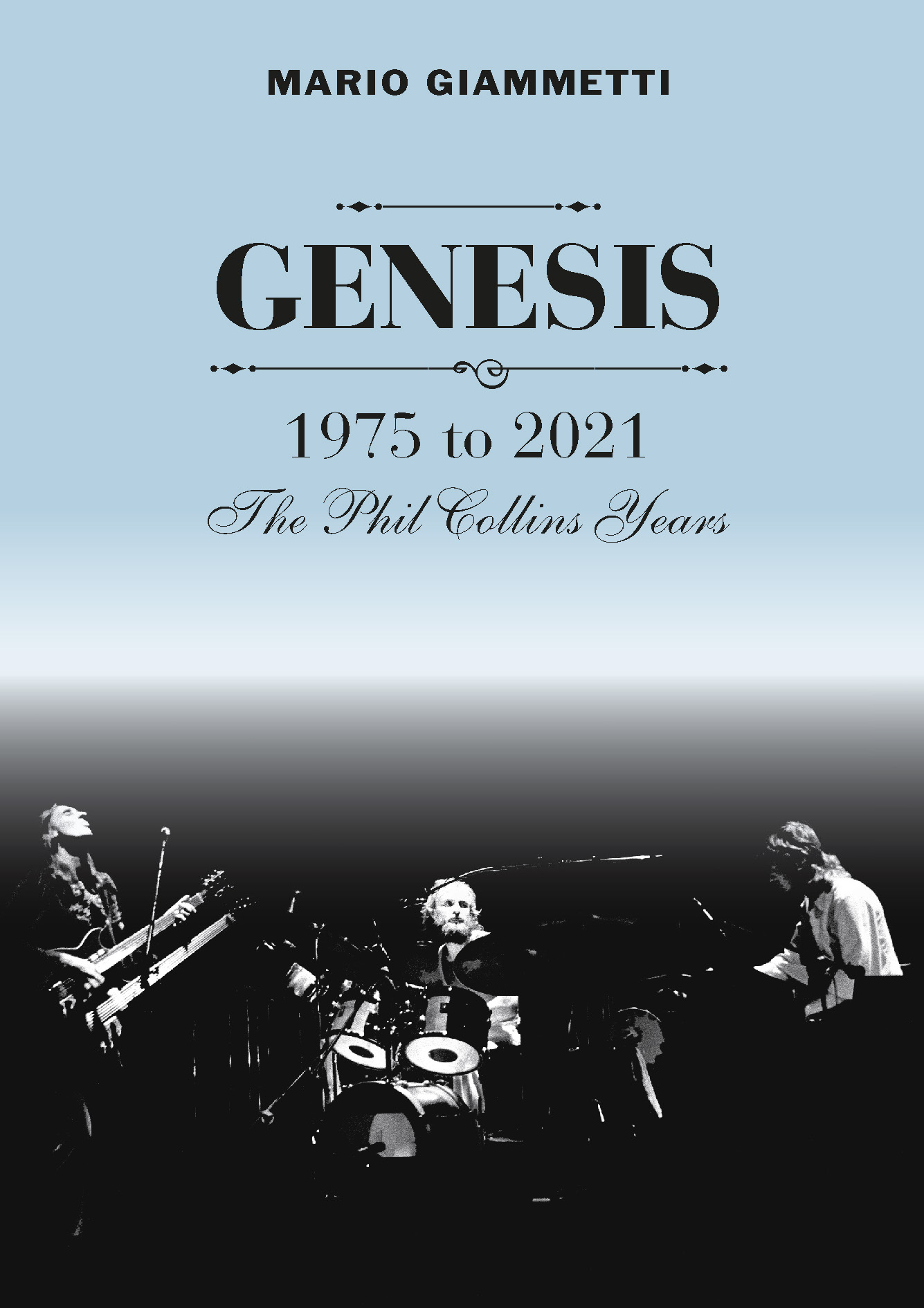 Now, in July, comes the logical successor - 1975-2021: The Phil Collins Years covers the time after Gabriel until today and, contrary to the title, also covers the phase with Ray Wilson around Calling All Stations. Once again, Giammetti relies on countless, self-conducted interviews with the band and the people in charge, and there are also previously unpublished photos. This book is also a novelty because there is no Italian original for it this time.

Greg Spawton comments: We were delighted by the success of Genesis: 1967 to 1975 - The Peter Gabriel Years following its publication in May last year. The book received considerable praise from numerous quarters, including from Steve Hackett as well as the music press and Genesis fans, and is now on its second print run. Like its predecessor, Genesis: 1975 to 2021 - The Phil Collins Years contains a wealth of details about the balance of Genesis's career, many of which may well be unknown even to the most ardent fans of the band.

Genesis 1975-2021: The Phil Collins Years will be available on 15th July 2021 and can be preordered here.
Mario Giammetti is an Italian journalist, but best known to Genesis fans as the head of the Italian Genesis fan club - DUSK. DUSK is also a printed magazine that is still published four times a year, making it the only remaining Genesis fanzine of its kind in the world. Recently, DUSK celebrated its 30th anniversary.

---
published on 17.04.21 09:10 by
Christian
@
Genesis
---
New Genesis book "The Phil Collins Years" Comments:
Kein Kommentar möglich

If you want to submit a comment, you will have to log in!
---