Phil Collins: "Tarzan" on transparent green vinyl
Limitied edition to celebrate Disney's 100th anniversary
To mark the 100th anniversary of Disney, there will be (among other releases) a limited edition of the Tarzan soundtrack in transparent green vinyl in April. This is of course the original English version of the Phil Collins soundtrack. This edition of the album will be released on 21 April and is available in most retail shops, such as Townsendmusic or amazonUK.
Side A
Two Worlds
You'll Be In My Heart (with Glenn Close)
Son Of Man
Trashin' The Camp (with Rosie O'Donnell, Cast)
Strangers Like Me
Two Worlds (Reprise)
Trashin' The Camp (with NSYNC)
You'll Be In My Heart

Side B
Two Worlds (Radio Version)
A Wondrous Place (Score)
Moves Like an Ape, Looks Like a Man (Score)
The Gorillas (Score)
One Family (Score)
Two Worlds (Finale)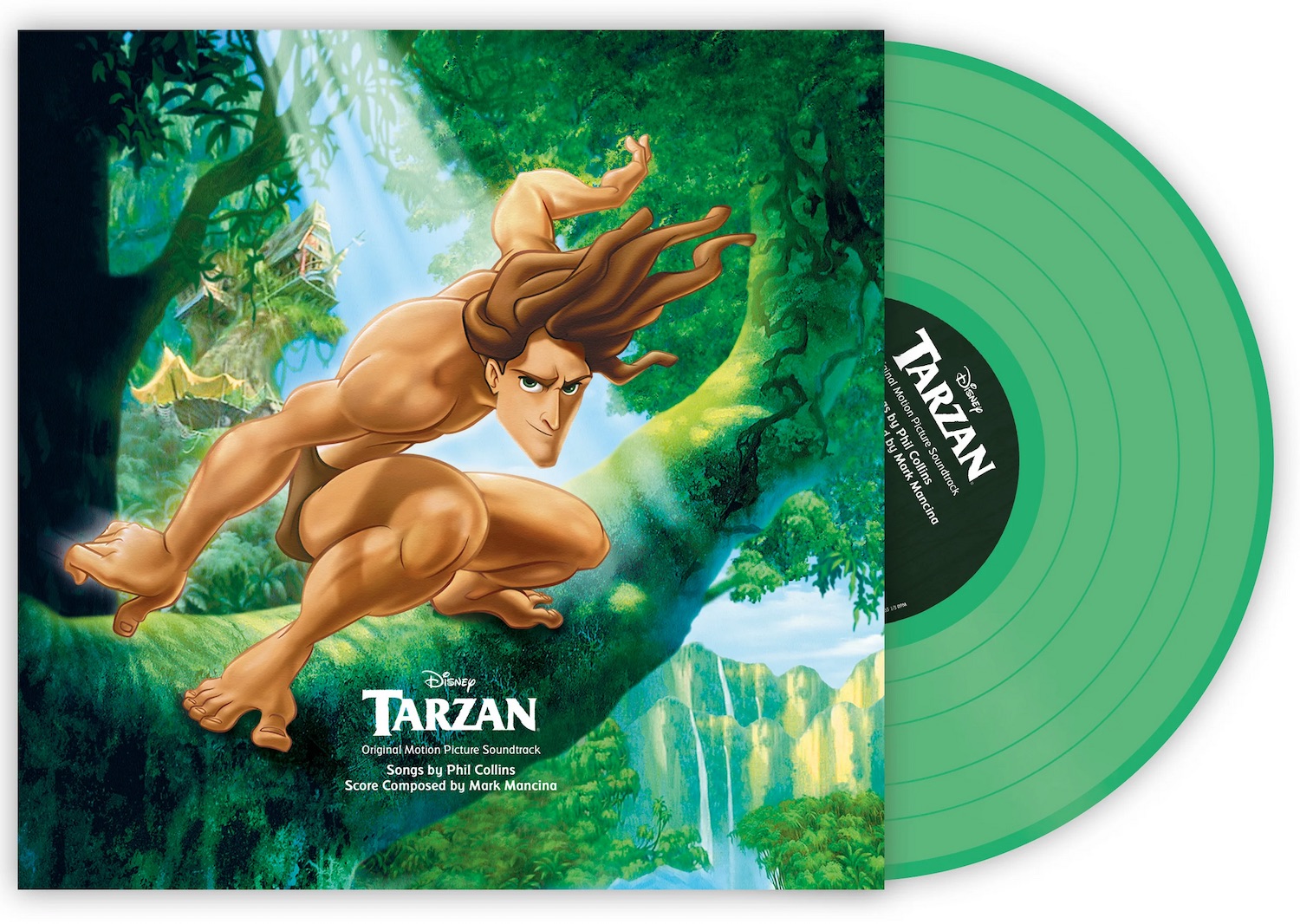 ---
published on 09.03.23 06:07 by
Christian
@
Phil Collins
---
Phil Collins: "Tarzan" on transparent green vinyl Comments:
Kein Kommentar möglich

If you want to submit a comment, you will have to log in!
---