Ray Wilson: New album "Song For A Friend"
Two albums to be released this year
The original plan was to release a double album called Backseat Drivers this year. The concept behind Backseat Drivers was to have two separate styles on one album. Ray has written and produced a whole album with more acoustic tracks and another one with full electric arrangements. Now, things will turn out differently: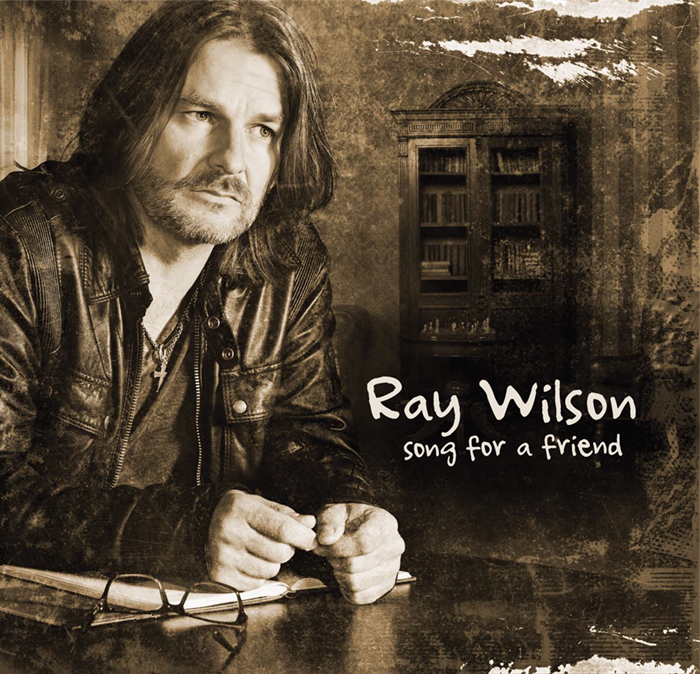 Two separate albums are now scheduled: The first album, Song For A Friend, will be released on 3rd June 2016 and contains 10 Tracks. This album has an acoustic atmosphere and reduced arrangements. Ray dedicates this album to a close friend, who died in 2015. The following tracks will be on the album:
01

Old Book On The Shelf


02

Over My Dead Body


03

Cold Light of Day


04

Song For A Friend


05

How Long Is Too Long


06

Not Long Till Springtime


07

Backseat Driving


08

Parallel Souls


09

Tried And Failed


10

High Hopes



All songs were written by Ray Wilson and Uwe Metzler. The last track, High Hopes, is a cover version of the legendary Pink Floyd Song (Gilmour/Samson). Besides Ray, the following musicians appear on the album:
Uwe Metzler (guitars)
Lawrie Macmillan (bass)
Ali Ferguson (atmosphere guitars)
Kool Lyczek (piano, mellotron, hammond)
Nir Z. (drums, track 5)
Marcin Kajper (tenox sax, track 9)
Steve Wilson (backing vocals)
Mario Koszel (percussion)
Peter Hoff (percussion loops)

The album will be available in retail stores in early June. Pre-orders are also possible on Ray Wilson's website shortly. A detailed review will follow within the next weeks.

Later this year (October), another album will be released. It will be called Makes Me Think Of Home and is some kind of a rockier counterpart. More information will be available in the forthcoming weeks.
---
published on 14.03.16 09:30 by
Christian
@
Ray Wilson
---
Ray Wilson: New album "Song For A Friend" Comments:
Kein Kommentar möglich

If you want to submit a comment, you will have to log in!
---