Brand X: Live-Boxset "Livevox" released
Boxset with official bootlegs from the early days
The Japanese label Wasabi Records released a 6CD box set called Livevox earlier this year with Brand X live recordings from 1976 to 1979. The recordings were already released a few years ago by the British label Gonzo Multimedia as the Official Bootleg Series. To what extent the new edition, which is touted as "24bit DSD Mastering", differs qualitatively from the previous CD releases, we do not yet know. The following recordings are included:
Live At Ronnie Scott's, London, 9/1976
Live At Glass Onion (1st Set), Rochester (NY), 28/09/1977
Live At Glass Onion (2nd Set), Rochester (NY), 28/09/1977
Live At The Old Waldorf Theatre, San Fransisco (CA), 28/11/1977
Live At Glädjehuset, Stockholm (Sweden), 20/08/1978
Live At Park West, Chicago (IL), 11/11/1978
Live At The Roxy Theatre, Los Angeles (CA), 23/09/1979
Apparently some shops offer a limited 3"-Promotion CD Nuclear Burn (Live) while stock lasts. You can order the set in many countries, i.e. at amazon-uk, amazon.fr and elsewhere.
You may also take a look at our Brand X website special: An Unorthodox History.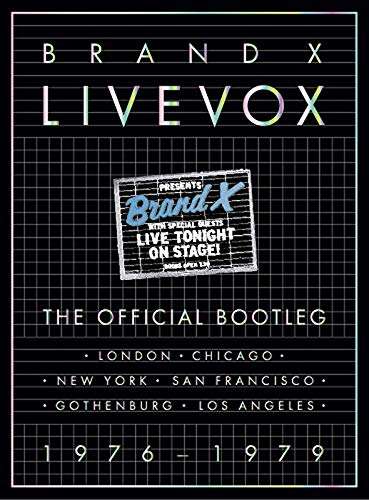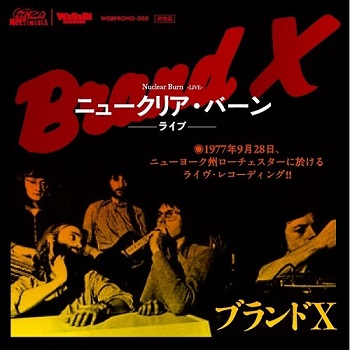 ---
published on 21.09.20 05:25 by
Christian
@
Phil Collins
---
Brand X: Live-Boxset "Livevox" released Comments:
Kein Kommentar möglich

If you want to submit a comment, you will have to log in!
---