The Ant Band celebrates Anthony Phillips' 70th Birthday
A complete tribute album with Anthony's music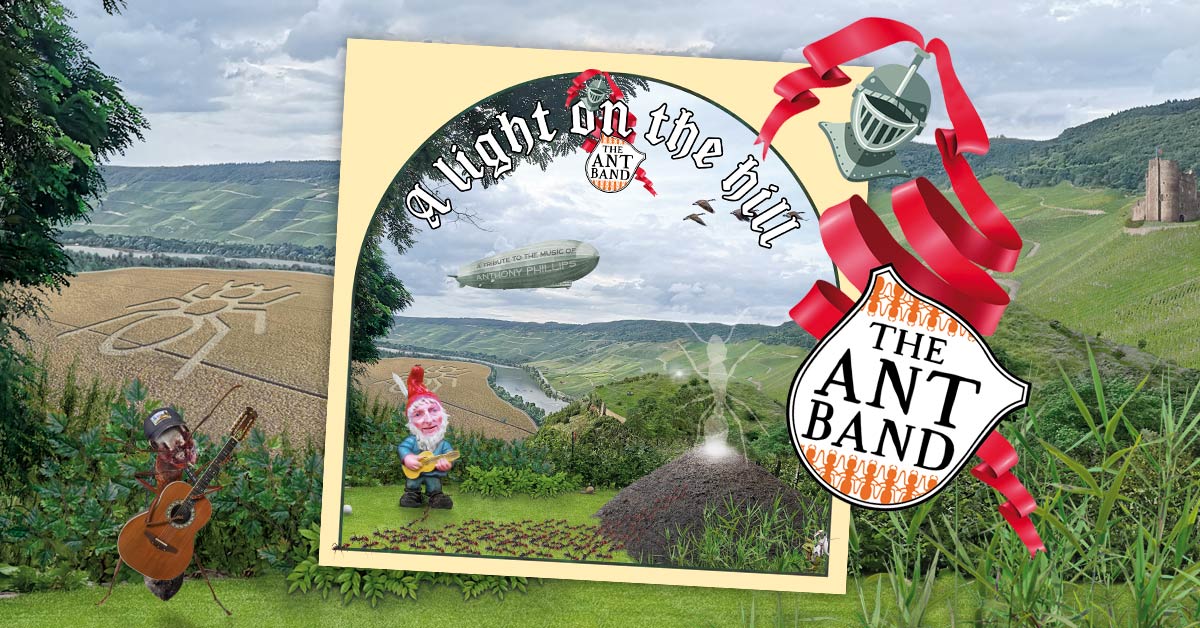 Happy Birthday, Anthony Phillips!
The youngest founding member of Genesis turns 70 today. Even though it has been more than 50 years since he left the band, he will of course always be associated with Genesis. But Anthony Phillips has produced his own music until the recent past and has shown a high degree of versatility. Many demos and sketches Anthony Phillips made over the years remained unfinished and some were put on re-releases as bonus tracks. And this is where this project comes in, the origin of which lies in the Anthony Phillips Event 2014 (the event was organised by the German Genesis Fanclub it at the time):

On the occasion of his 70th birthday, some of the musicians who presented Ant's music live during the event, reinforced by other music-making fans, have recorded an album. This band is called The Ant Band. Unlike Rocking Horse Music Club with their project Which Way The Wind Blows, they have mainly taken unfinished or unreleased tracks (demos, sketches etc.) and recorded them as band versions. A Light On The Hill is the name of the album, which can be pre-ordered today and will be released on 3rd January 2022. It contains a total of 14 tracks - Steve Hackett even contributed a solo for one track:
01 Sistine
02 F Sharp (feat. Steve Hackett)
03 Sanctuary
04 God If I Saw Her Now
05 She'll Be Waiting
06 Study No.1 in E Maj (excerpt)
07 Unheard Cry
08 Salmon Leap
09 Postlude: End Of The Season
10 Stranger
11 Lucy: An Illusion
12 Moon's Lament For The Sun
13 Master Of Time
14 Slow Dance (excerpt from Part I)
The German Genesis Fan Club it / Genesis News Com was happy to support the project. To mark the release, we have put together a website special. Here you will find general information and ordering options (Bandcamp and Hackett webstore), a detailed album review by Thomas Jesse, who was not involved in the project, as well as extensive background information on the individual tracks (selection criteria, instruments used, etc.) and an interview with Tom Morgenstern, who promoted and led the project.
A Light On The Hill is available for pre-order at Bandcamp (ships from Germany) and Burningshed (ships from the UK).

---
published on 23.12.21 08:57 by
Christian
@
Anthony Phillips
---
The Ant Band celebrates Anthony Phillips' 70th Birthday Comments:
Kein Kommentar möglich

If you want to submit a comment, you will have to log in!
---