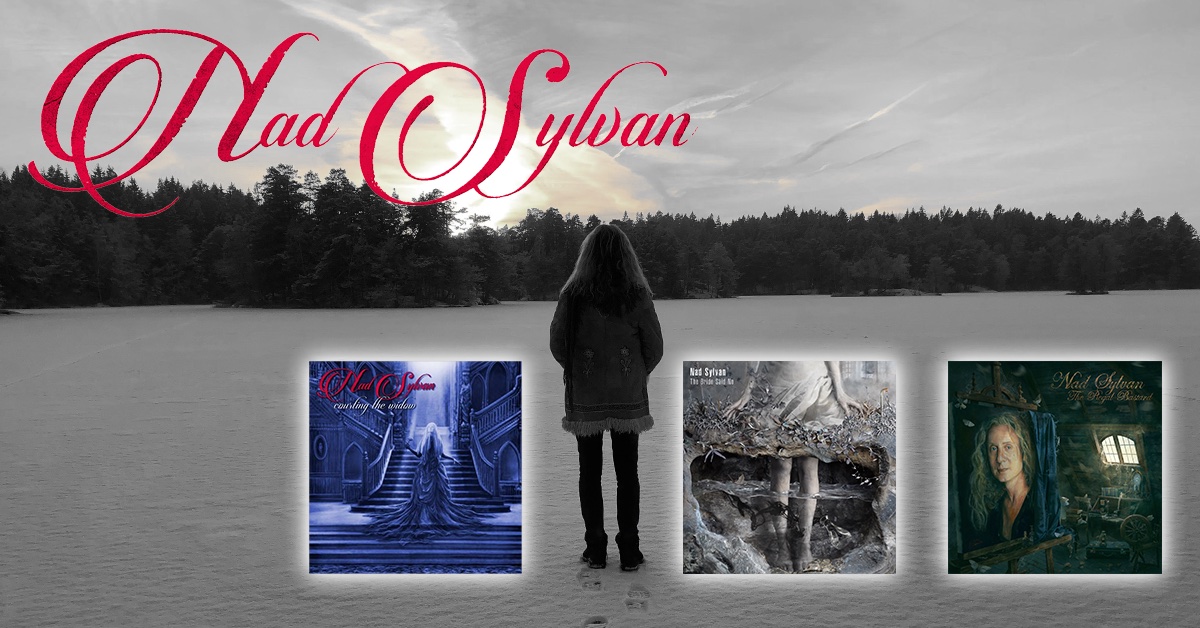 Nad Sylvan – The Vampirate Trilogy
Prologue
It was around 11 a.m. on April 16, 2012, when Nad Sylvan's phone rang and Steve Hackett called. We know what came out of this phone call: Nad became Steve's singer, he has gone on several tours with him and his band since then and turned into a pillar of strength of the Genesis Revisited project. It was an unexpected turn in the life of Nad Sylvan, whose musical career is anything but usual, too – who else has made their breakthrough only in their mid-50s? Many things happened before he could establish himself as a musician, became a fixture in Steve Hackett's live band and finally signed his first real record deal with InsideOut. First things first, though...
Nad was born Hugh Erik Stewart on June 4, 1959 in California to the Swede Agnete Sylvan and the American tennis pro Hugh Wright Stewart. They soon moved to Sweden. When the family split up soon after, Nad spent a number of years with his grandparents on his mother's side, the Sylvans. Nad was kind of renamed Christopher Stewart and styled himself Chris Stewart (Genesis fans, does that ring a bell?). Music played an important role in his life even then, and he began to teach himself the piano and write songs.
The wave of progressive rock did not pass by Sweden, of course, so Nad became a fan of bands such as Yes, Camel, and Gentle Giant. Nad's favourite band was another one, though, and he had attended their Wind & Wuthering tour in Stockholm on his 18th birthday. If anybody had told him then that, in a couple of decades, he would perform these very songs professionally with the guitarist of that very band …
The following years proved difficult; Nad joined several bands, but did not really break through. His most popular efforts were the band projects Unifaun and Agents Of Mercy, both of which he was the singer for. Agents Of Mercy got started as a solo project of the guitarist and lead singer of The Flower Kings, Roine Stolt. He would later work on Steve Hackett's Genesis Revisited II and one of the succeeding tours..
Finding his identity as an artist took him a while. Since Nad always saw himself more as a "Sylvan" than a "Stewart" he began to use Sylvan as his stage name. Picking up an idea from musical heavy-weights such as Marylin Manson and Alice Cooper he pondered giving himself a female Christian name. He always like the name Nadine, but in order to avoid confusion he cut off half of it – hence, Nad.
He says about himself that he did not really have a choice. There was no way around accepting Steve Hackett's suggestion and becoming a full-time musician. Nad quit his regular job with a private security company where he had been working late and night shifts for 16 years – it was a leap into the unknown. In retrospect, it appears to have been worth the risk.
The "Vampirate"
Finally, the opportunity arose for him to make a first solo album with InsideOut. He did not stop at that; he had released three albums in recent years. They have loose thematic links, and may well be considered a trilogy:
Courting The Widow (2015)
The Bride Said No (2017)
The Regal Bastard (2019)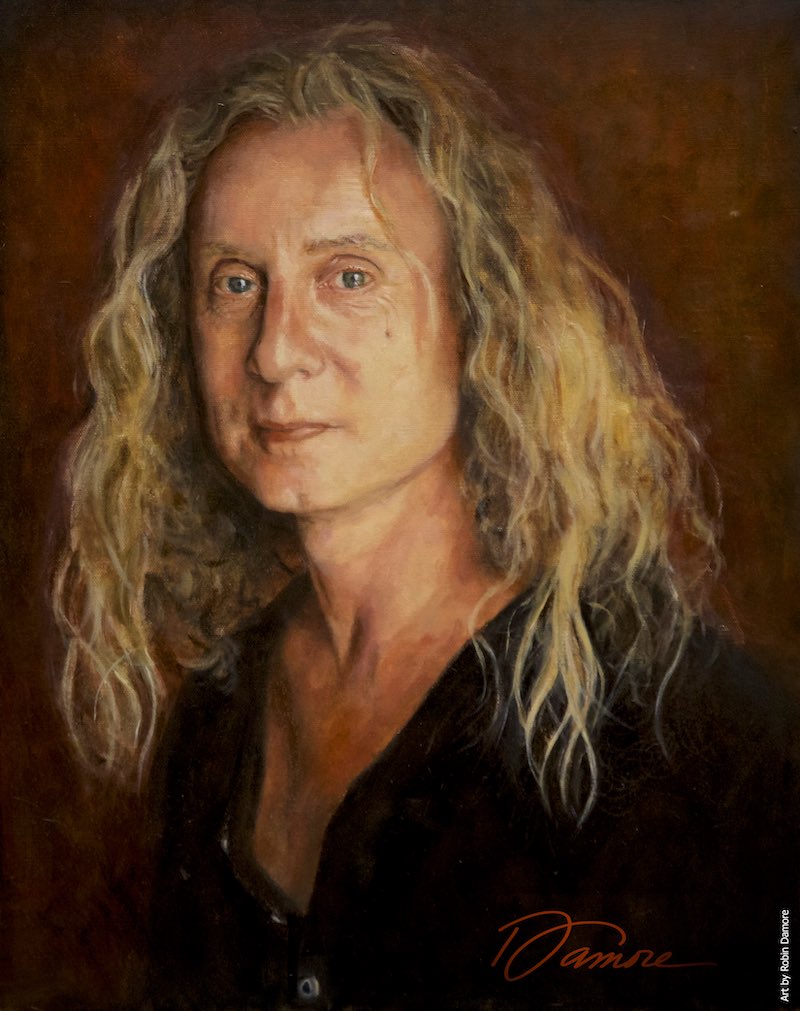 These are, strictly speaking, not Nad's first solo albums; the first part of the trilogy is, in fact, his fourth album. The first was called Life Of A Housewife and appeared in 1997 in a very small number. Another album was recorded in 1995 but not released officially – the second part of this trilogy nods its head to that time.
The "vampirate" is a central element of the albums. Some people apparently think Nad looks like a vampire, others feel he looks like a pirate. Nad fused these two characters and created the vampirate. Sylvan and Hackett seem to share a certain passion for vampires (consider the latter's albums Defector, Guitar Noir, or Wolflight).
Each album has individual stories that are rather abstract and ambiguous. They play with what listeners read into the songs and really stretch the way they can be read. As a trilogy, the albums are linked by the characters, e.g. the widow from the first album that turns into the bride of the second (well, or not – she says no, after all). And also by the vampirate who was born in the late 16th century but appears only in the 17th, an old soul in a young body. Now if this is not an exciting basis for an album cycle…
The things you first notice about Nad, musically, are his vocals and his unusual voice that permits him to sing a high as Jon Anderson and Roger Hodgson. It was a bit weird for fans to hear on the Genesis Revisited releases. In the live situation you realise that he does not try to imitate Gabriel and Collins but brings his own style, and he does the same on these albums here: He makes good use of his voice and underlines his role of a "chameleon singer" with remarkable versatility. As a kind of multi-instrumentalist, Nad does not only sing but also plays a spot of the guitar and the keyboards. He is supported by a remarkable list of guest musicians, amongst whom we spot Steve Hackett, Roger King, Gary O'Toole, Jonas Reingold and Rob Townsend from Hackett's live band. The list continues with other well-known names such as Nick Beggs (Steve Hackett, Steven Wilson), Nick d'Virgilio (Spock's Beard, Genesis), Tony Levin (King Crimson, Peter Gabriel), Guthrie Govan (Steven Wilson, The Aristocrats), Doane Perry (Jethro Tull) and Roine Stolt (with Nad Sylvan in The Flower Kings).
The albums were not recorded in the conventional way, i.e. in joint studio sessions. Each musician recorded their parts according to Nad's specifications and sent the sound files to him. This process is facilitated by the internet, and it is perfect for someone who records and album while he is touring continuously. We want to stress that you do not notice that the musicians did not share a studio to record this music. This and the sophisticated mix are a testimonial to Nad Sylvan's skill as a producer.
The prerequisites are met, and so the journey begins.
Continue with Part 1: Courting The Widow
By Ule Uhtenwoldt, English by Martin Klinkhardt